The Science & Industrial Policy Group
The Science and Industrial Policy Group, a division of Skoltech, engaged in organizing and conducting analytical work and research in the field of science and industrial policy, is preparing proposals for instruments and mechanisms of development of Russian science. This group is drawing conclusions by analysing global practices and taking into account the peculiarities of the Russian Federation. The same group supports Skoltech by interaction with public authorities in making decisions in the field of science and technology policy in Russia: it monitors the trends and directions of development of world science, interacting with the Russian Diaspora scientists on tools and mechanisms to reform Russian science.
The Group works actively with Russian government agencies, being involved in the actual processes of formation and implementation of state policy in the sphere of science and education. The key asset of the Group is a network of contacts in the scientific community around the world, with scientists and researchers involved in the issues of reformation of science and education systems, as well as representatives of leading industrial companies. Due to the unique competencies, the Skoltech Group is able to respond quickly to new challenges in the world of scientific and industrial policy arising in the light of university and industrial environments' development.
The key areas of analysis and research activities of the Group are:
Priorities of science policy in the context of the modernization of the economy and building innovation policy
Organizational changes in Russian science
Regional aspects of science and technology policies
Internationalization of the Russian science
Mobility, networks, the circulation of professionals in the fields of technology, scientists and researchers
Ways for development of Russian science as an integral part of the educational process
Management system of Russian science
The alignment of technological industrial priorities for the formation of a competitive environment on the international market
New mechanisms of interaction between science and industry
Structure of the Group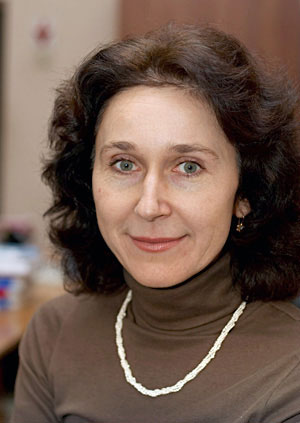 Group Leader – DEZHINA Irina Gennadyevna
Dezhina I.G. – D.Sc. degree in economics (2007, RAS IWEIR), a Fulbright Scholar (1997). Irina Gennadyevna worked at SRI International, served as a consultant for the World Bank, European Bank for Reconstruction and Development, CRDF, OECD, APEC, EU Framework Program, Russian Foundation for Technological Development, and other organizations.
e-mail: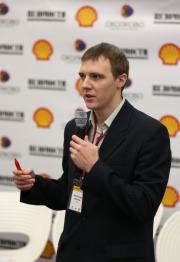 Analyst on industrial policy – Frolov Alexander Sergeevich
e-mail:
Activities of the Group (Examples of Publications)
1. Technological Development Monitoring in Russia and the world
2. Publishing
A number of analytical reports and articles were prepared during the time of existence of the Group. Some examples are shown below (soon they will be available on the website):
Frolov A.S., Dezhina I.G. Assessment of the Development of Photonics in Russia: Markets and Government Support (rus)// ECO, 2016, №9, P.32-45.
Dezhina I. Russian-Speaking Researchers Abroad: Do They Want to Cooperate with Russia? Presentation made at 3rd International Sociological Association Forum on Sociology. University of Vienna, Vienna, Austria, July 12, 2016
Dezhina I., Frolov A. Support of Photonics at the Staste level: a Comparative Analysis of International Experience (rus)// Innovations, 2016. No. 4. P.26-32.
Dezhina I. has been awarded the title of Chevalier of the Ordre des Palmes Académiques (Order of Academic Palms)Chevalier (2016)
Dezhina I. Innovation policy in Russia: development, challenges and prospects / Note from the Observatoire franco-russe, №12, 2016
Dezhina I., Kuznetsov E., Korobkov A., Vasilyev N. Cooperation development with the Russian scientific diaspora: experience, problems and prospects (rus)/ 2015
Dezhina I. Inter-sectoral mobility of scientific staff (rus) / IMEMO, Moscow, 2015
Dezhina I. Russian scientific diaspora: experience, motivation and prospects for cooperation with Russia (rus) / 2015
Dezhina I., Ponomarev A., team of authors Public Analytical Report on "Advanced Manufacturing Technologies" (rus) / Publishing house "Delo", Moscow, 2015
Dezhina I. BRICS countries: possible areas for scientific cooperation // MEMO Journal, №9, 2015
Dezhina I., Ponomarev A., Frolov A. Advanced Manufacturing Technologies in Russia: Outlines of a New Policy // Foresight-Russia, vol. 9, no 1, pp 20-31
Dezhina I., Ponomarev A., Frolov A., etc. Public Analytical Report on "Advanced Manufacturing Technologies" (rus)/ 2015
Dezhina I., Ponomarev A. Advanced Manufacturing: New Emphasis in Industrial Development // Foresight-Russia, vol. 8, no 2, pp. 16–29
Dezhina I. G. Russia's Academy of Sciences' Reform: Causes and Consequences for Russian Science. Russie. Nei.Visions.#77.May 2014. Ifri – Paris, 2014. 27 p. ISBN: 978-2-36567-275-7 (in English, Russian and French).
Dezhina I. G. "Brain Drain" from Russia: How Is It in Reality? // Russia 2014. Annual Report of French-Russian Analytical Center Observo. Observatorie Franco-Russie, 2014. P.220-223 (in French and Russian).
Dezhina I. New Science Policy measures in Russia: Controversial Observations // The Russian Analytical Digest, No.155, 23 September 2014. P. 11-14.
Frolov A.S. Problems of planning scientific and technological development at the national level // Studies on Russian Economic Development, November 2014, Volume 25, Issue 6, pp 586-596
Dezhina I. G. Intersectoral Mobility of the Scientific Staff – Global Trends and Russian Peculiarities // Public Administration Issues. 2014. #3. P.30-48.
Dezhina I. G., Baryshnikova M., Klyagin A. Representatives of the scientific Diaspora as heads of Russian research projects: assessing the effects // Innovations. 2014. #5. May. P.9-14.
Dezhina I. Technology platforms in Russia: a catalyst for connecting government, science, and business? // Triple Helix Journal, 2014. Volume 1, Issue 1.