We are happy to announce that Professor Raj Rajagopalan is appointed to serve as the Provost for the Skolkovo Institute of Science and Technology!
Raj joined Skoltech as Founding Faculty Fellow in May 2012. Later, in November 2012 Raj was appointed as Dean of Faculty at Skoltech.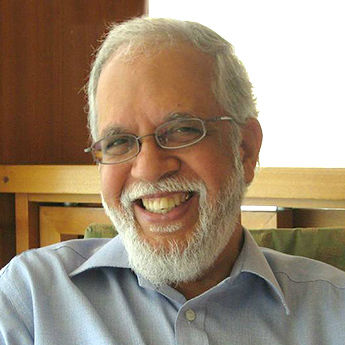 Prior joining Skoltech, Raj, a chemical engineer by background, was Program Chair of Chemical & Pharmaceutical Engineering at the Singapore-MIT Alliance at the National University of Singapore (NUS), in addition to other academic leadership positions such as Deputy Director of the NUS Graduate School for Integrative Sciences and Engineering, Head of the Department of Chemical & Biomolecular Engineering, and Head of the Environmental Sciences and Engineering Program at NUS. He was also the Director of Middle East Affairs for NUS, overseeing NUS's research interactions with Saudi Arabia, Qatar, and UAE. He was closely involved in the establishment of the King Abdullah University of Science and Technology (KAUST) from 2007 to 2012 and directed the NUS-KAUST Special Academic Partnership.
He conceived and led the efforts to set up Biomolecular Engineering, Environmental Science and Engineering and Chemical & Pharmaceutical Engineering programs at NUS and directed some of the joint Master's and Ph.D. programs with international partners such as the University of Illinois at Urbana-Champaign, MIT, the Indial Institutes of Science at Chennai, Mumbai, and Kanpur in India.
Before he moved to Singapore in 2003, he spent over 25 years as a faculty member in New York, Texas, and Florida, and was briefly a Program Director at the US National Science Foundation.
Raj's research activities focus on colloid physics and coplex fluids, liquid-state physics, and biomolecular science, and he is a co-author of a leading textbook on colloid and surface chemistry. His research and contribution to education has been recognized through awards and appointments to advisory boards and journal editorial boards by a number of professional societies and government agencies from the US, Canada, Singapore, Hong Kong, India, Saudi Arabia, Qatar, United Arab Emirates, and Kazakhstan, among others.
For more information about Raj, please follow the link https://www.skoltech.ru/en/team/raj-rajagopalan/