On March 18, 2014 at Manege Central Exhibition Hall (Moscow), a master class was held entitled "Entrepreneurship resistance: the right decision at the right time", jointly organized by Skoltech Center for Entrepreneurship and Innovation, MIT Skoltech Initiative and MIT Sloan School of Management in the context of Global Entrepreneurship Congress 2014.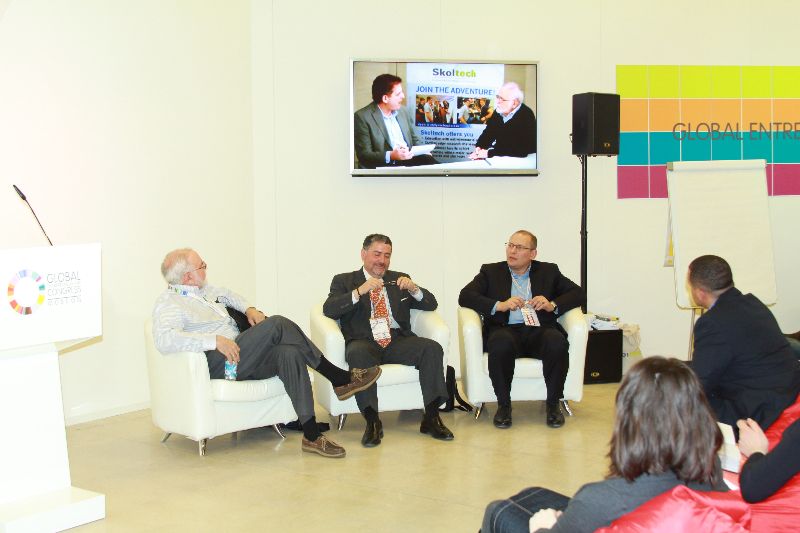 Experts of innovative entrepreneurship of Skoltech and MIT told about the main difficulties that arise at different stages of creating a startup company and the ways to overcome them.
The trainers were: Ilya Dubinsky, Director of Skoltech Center for Entrepreneurship and Innovation, Val Livada, a Senior Lecturer in entrepreneurship at MIT Sloan School of Management, Jose Estabil, Director of Entrepreneurship and Innovation at MIT Skoltech Initiative.
"The existing training for entrepreneurs is based on the assumption that if you do everything 'right', then success is guaranteed," says Ilya Dubinsky. "Nevertheless, failures and mistakes are inevitable in any business and innovation."
At each stage of startup company development, its founders have to overcome tough obstacles that seem insurmountable. Based on the master-class instructors' experience, three stages are the most difficult:
- attracting the capital, when it seems that the project is not interesting for any of the investors;
– reduction in the tempo of growth of the company, when it is impossible to achieve the set targets on time;
- change of the previously selected development strategy, dictated by new circumstances.
During the workshop, participants were divided into teams representing imaginary startups. Teams were given a task to prepare quite a realistic plan to respondto unforeseen difficulties and present it to the others.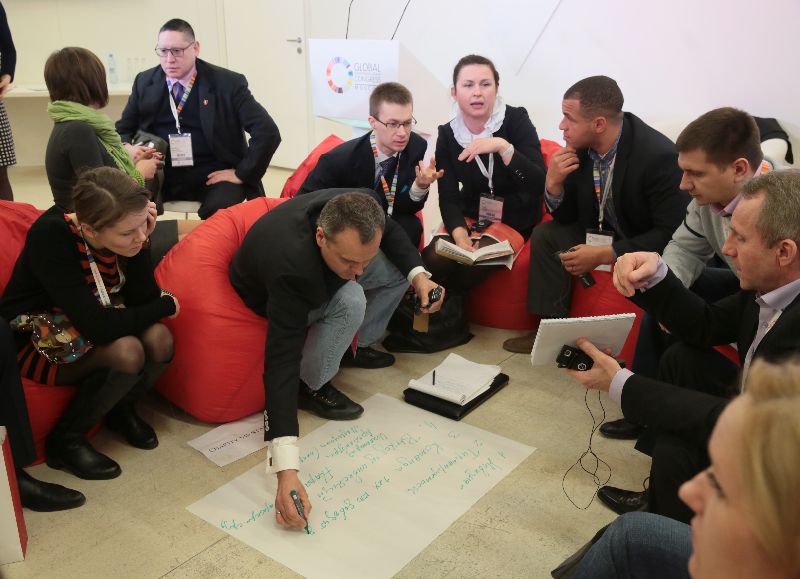 As a result of active interaction with instructors, the workshop participants came to understand what the majority of entrepreneurs are guided by in making key business decisions. There were also analysed the features of each of the above stages, in order to help entrepreneurs anticipate potential obstacles and correctly respond to them.
By the end of the master class, the teams learned: to predict the next obstacle in business in time, to make a plan to overcome them; to assess how effective the taken strategies and measures were.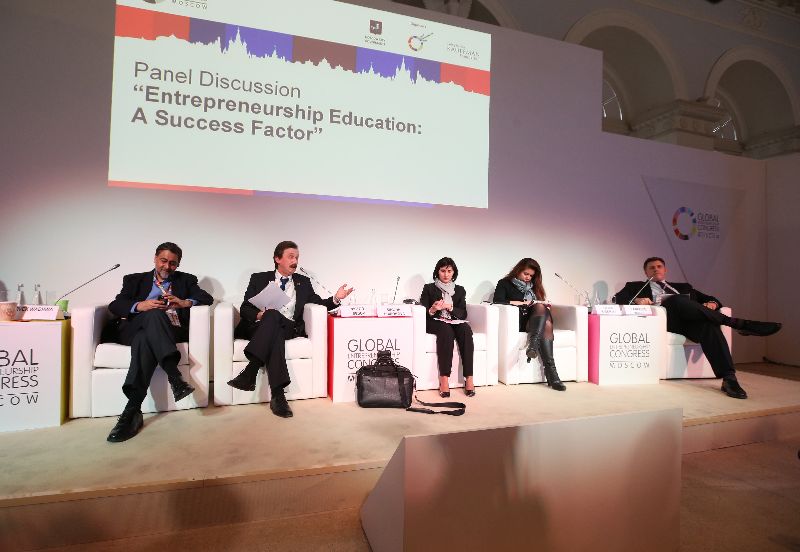 Within the framework of the World Congress of Entrepreneurs 2014, Jose Estabil also participated in a panel discussion entitled "Entrepreneurship Education: a Success Factor" (March 17 at 3:30 p.m.), during which he spoke about the tools of entrepreneurial skills development in MIT students.