Three years ago, Professor Alessandro Golkar took part as a Skoltech Faculty member, in the Skoltech-MIT faculty development program. He proposed to MIT Professor Olivier de Weck to evaluate the viability of federated and fractionated satellite systems, from a commercial and technological points of view. They launched a workshop to discuss this new and bold idea. 10 people took part in that first workshop. Recently, in his hometown Rome, Italy, Golkar saw how this idea is gaining momentum, as a community of about 100 people took part in the fourth workshop, with participation of key players in the space field.
On October 11-12, the fourth Federated and Fractionated Satellite Systems (FSS) workshop took place at Sapienza University in Rome, Italy, in partnership with Skoltech, MIT and Cornell University. Naturally, Professor Alessandro Golkar, now Interim Director of Skoltech Space Center, was one of the organizers. We asked him to tell us about the novel concept of federated satellite systems, and the recent workshop.
"Today, some satellites are used very inefficiently – most of the time they are idle, such as the case of some telecommunication systems", explains Professor Golkar, "Countries spend on their development a lot of money, but does not employ the full potential of the systems. Our research is investigating the technical viability and opportunities opened by the sharing of satellite resources in opportunistic networks."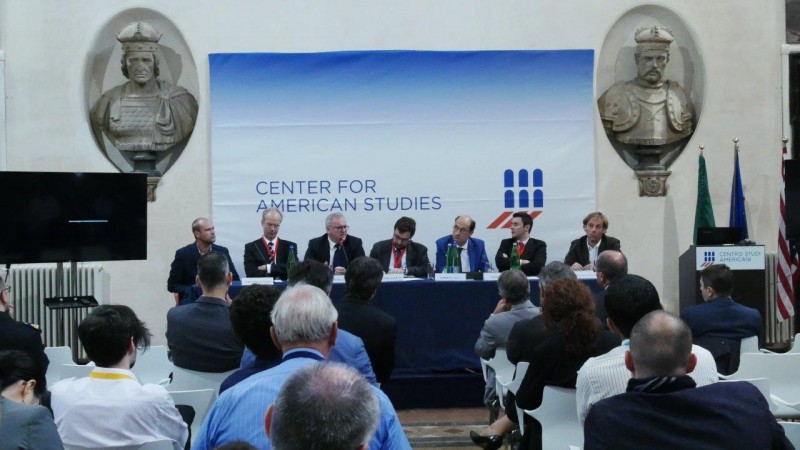 A lot is talked today about "sharing economy". eBay, Uber, and Airbnb are famous examples, representing different aspects of sharing economy. Can the same be done with satellites? At first, the idea seemed utopian, and now the main players in the commercial space arena consider this direction as a possible way to increase efficiency of their satellites. "This idea of federated satellites, which was born by a faculty member at Skoltech," says Golkar, "is now seriously talked about by industry and space agencies people. The result of our research is now getting defused in the space community, beyond the Skoltech and MIT communities".
Golkar describes how after the first workshop, he and Professor de Weck, decided to hold it annually. "Over the years we have been adding partners", he says, "we started as MIT and Skoltech, then Cornell University joined, and after that Sapienza University joined. We are building a network of interested universities, and in the future we will probably include some companies as partners".
"We discussed how this idea relates to the recent trend of mega-constellations that occurs in the market as we speak, for example OneWeb," Golkar elaborates on the current workshop, "We always try to have high-level people coming to deliver their speeches. In the workshop we had the presentation of everybody in the value chain that concerns us. We had satellite integrators, presentations from Airbus, Lockheed Martin, from space agencies like ESA – all relevant players, including companies and organizations involved in service development, the so-called "downstream sector"."
"The result of the workshop", he states, "is that we all identify that there are policy and technical issues, but the idea is not impossible, it's actually very feasible. We are slowly solving the problems and the technical challenges that we need to solve. This is something futuristic. I think it is the future of space systems in a way. It's a matter of time, and we need to consider the fact that the space industry is quite conservative, so changes don't happen very rapidly.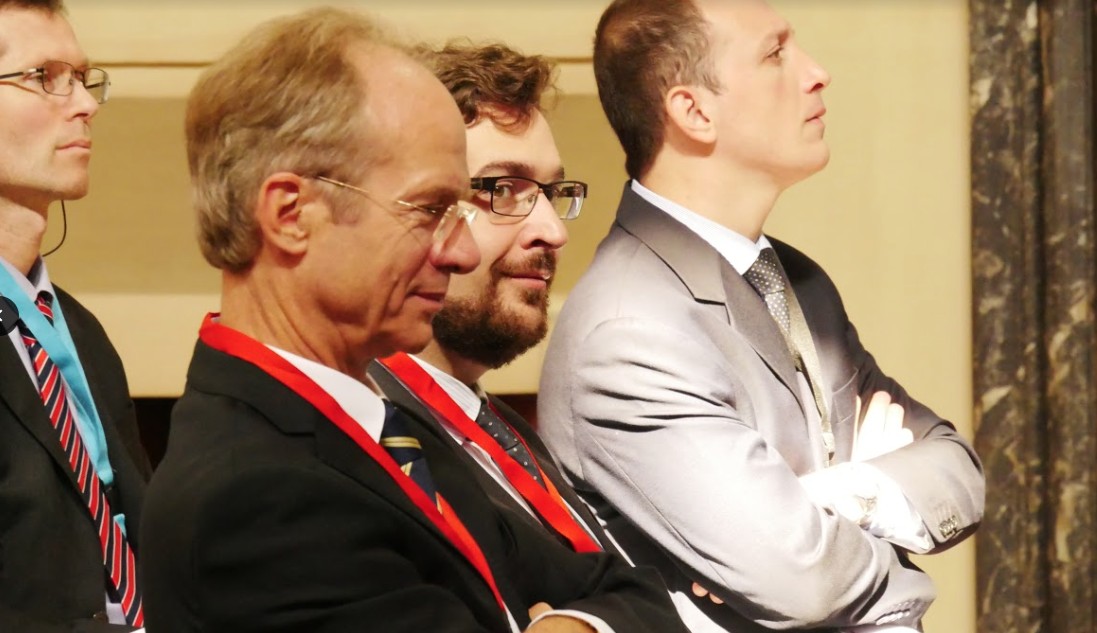 "We are laying the conceptual foundation for it, and I'm pretty sure this is going to happen. It depends on the willingness of the different space players to take the additional risk. This is going to be more realistic as soon as more small players will want to have access to space but will not be able to afford it, so there would be a demand for federated services, and also as soon as the economic constraints become more and more stringent and competition become more and more important. Then the suppliers will be incentivized to participate in such an idea.
"Is this going to happen spontaneously? No. in order to make this happen, and get the snowball effect, we need some strong government investment into this technology, and more people will join later on a commercial basis".
As the issue attracts more attention from key players' side, and while interest and attendance get bigger, it seems that the snowball has already started to roll. In the meantime, Golkar's group of researchers at Skoltech is working on both theoretical and applied aspects of the idea in order to make it commercially viable. The group is finishing its first prototype of a laser terminal suited for federated operations, which will be used to connect small satellites in low Earth orbit. The goal is to run the created laser communication technology during a test flight in 2018, and then release it to the market. For them, the sky is not a limit. It is an opportunity.