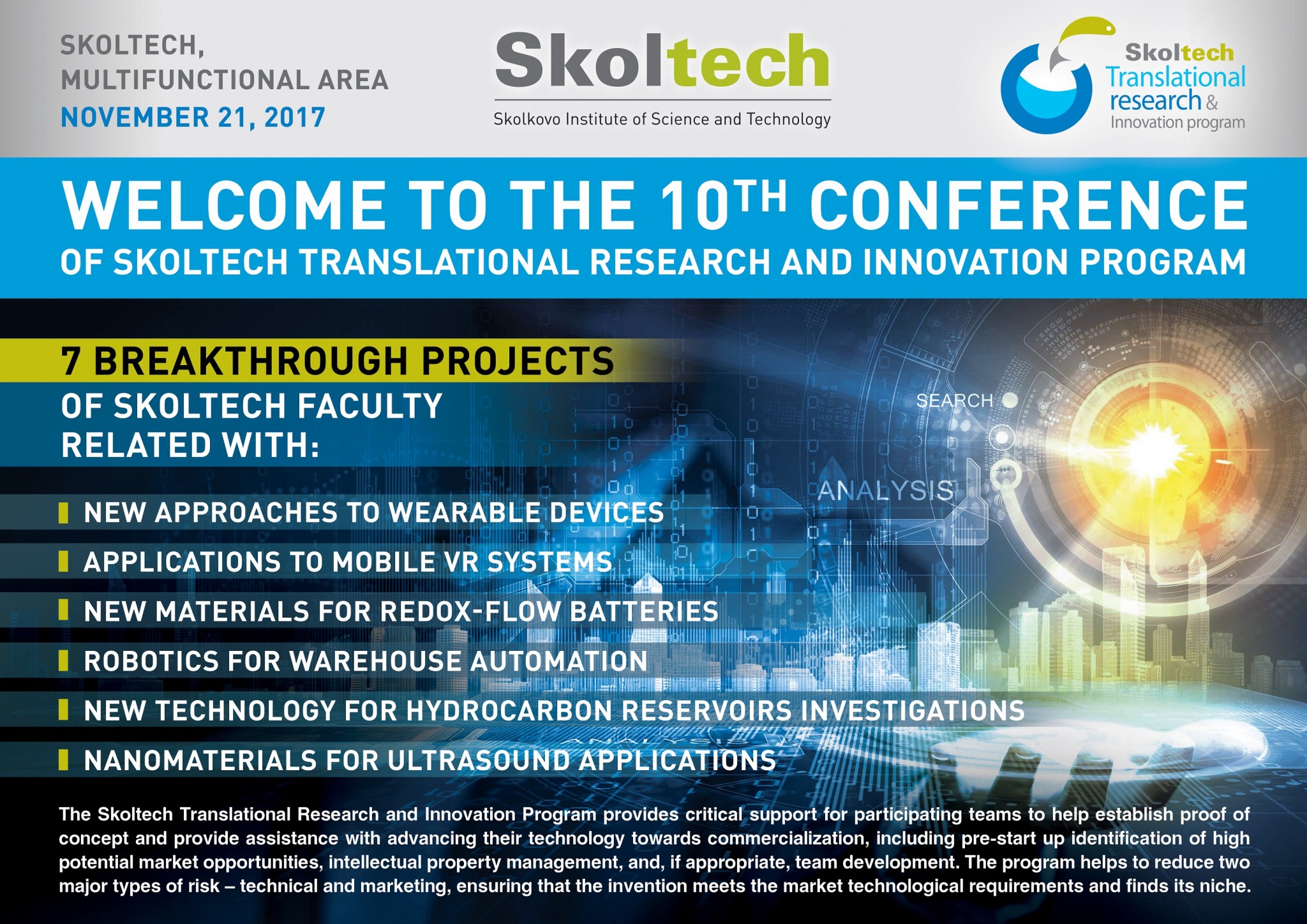 Dear colleagues,
We invite you to participate in the 10th Conference of the Skoltech Translational Research and Innovation Program.
The event will take place on 21 November in Skoltech's multifunctional area.
You will learn about seven breakthrough projects Skoltech faculty are currently working on, including:
New approaches to wearable devices
Applications to mobile VR systems
New materials for redox-flow batteries
Robotics for warehouse automation
New technology for hydrocarbon reservoir investigations
Nanomaterials for ultrasound applications
More information on participating projects can be found here.
The program of the event is outlined below. 
See you at the Conference!
Conference Program
09:30-10:00

Welcome coffee break and guests registration

10:00-10:20

Victor Lempitsky

Magic carpets

10:20-10:40

Evgenia Gilshteyn

Components for stretchable skin-like electronics

10:40-11:00

Natalia Glazkova

CardioLog

11:00-11:20

Keith Stevenson

Advanced Ion-exchange Membranes for Redox-flow Batteries

11:20-11:40

Yuri Popov

Development of a new method and technology for investigations of traditional and

unconventional hydrocarbon reservoirs

11:40-12:00

Aleksandr Petrovskii

PickToGo: Development of a robotic platform for warehouse automation

12:00-12:20

Stepan Romanov

Flexible ultrasound module