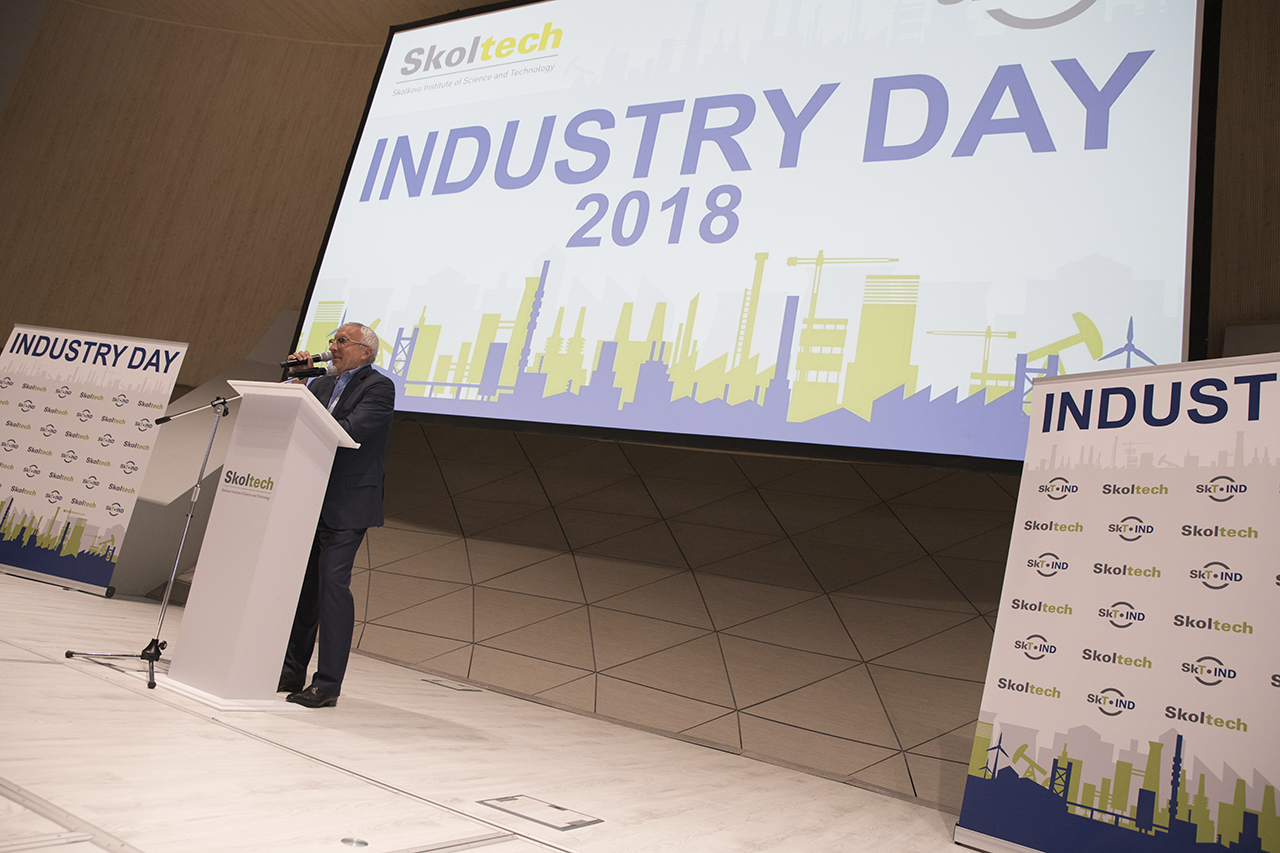 Skoltech's largest networking event with industrial partners is aimed at bringing together Skoltech students, faculty, researchers and companies to network, share ideas and collaborate.
Industry Day at Skoltech is a unique opportunity to network with like-minded people from industry, to get feedback and guidance, to further drive interaction in corporate partnerships, to diversify research areas, and explore employment perspectives and options for industrial immersion 2020.
226 projects of the Industrial Immersion internship program and 15 Innovation Workshop projects will be presented at a poster session, on stage and in prototypes.
The program also includes 5 thematic sections.
 

INDUSTRY DAY 2019 PROGRAM

09:30 – 10:00 

Registration for Companies & Welcome Coffee

10:00 – 11:30

​Opening Plenary Session

Central Hall – main stage 

11:30 – 12:30

​Industrial Immersion Poster Session & Innovation Workshop Projects Fair 

Central Hall &  Boiling Point  

12:30 – 17:30

Thematic sections 
Panel Discussion

12:30 – 14:30

Central Hall-main stage

Skoltech as a hub for Industry Requests for Digital Technology Transfer: Consulting, Expert Network, Competency Scouting

Seminar

13:00 – 17:30

E-R3-C2-2007

Systems Engineering and Concurrent Design: Implementing in Russia

Council Meeting

12:30 – 14:30

E-R2-B5-2027

Meeting of the Industrial Council of the Photonics and Quantum Materials Center

Council Meeting

12:30 – 14:30

E-R2-B2-2014

Meeting of the Industrial Council of the Center for Design, Manufacturing, and Materials

Open Lecture

15:30 – 17:30

 Cohort G10

Vertical Solutions for Corporate Mobile Networks

12:30 –17:30

Skoltech Labs Tour