On October 22, as part of the "Open Innovations 2019" forum, the "Intellectual economics – three dilemmas for a digital nation" plenary session will take place. The session is to be moderated by Ivan Oseledets, a Skoltech Professor and laureate of the 2018 Presidential award of the Russian Federation in the field of science and innovation for young scientists.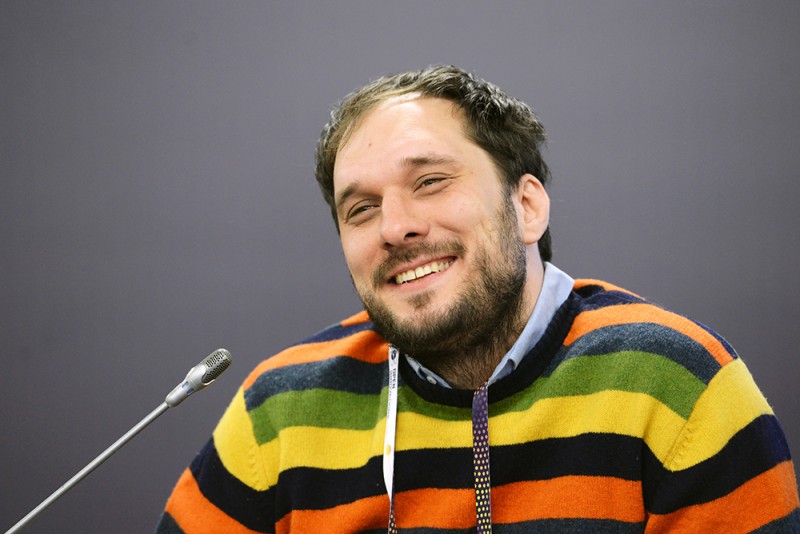 It is expected that Prime Minister Dmitry Medvedev will take part in the discussion. Also, during the course of the plenary session, questions on the development of digital economics in Russia and the world will be addressed by the Prime Minister of the Republic of Belarus Syarhey Rumas, the Prime Minister of Uzbekistan Abdulla Aripov, the Chairman of the Eurasion Economic Commission Tigran Sarkisyan, the Chairman of the Board of Directors Bayer AG Werner Baumann, the Director of the Future of Humanity Institute Nick Borstrom, the Director of Google Play Purnima Kochikar, and others leading Russian and international experts.
The main event of the Forum's second day begins at 13:30, with a live stream of the session available on the official "Open Innovations" website and live on Russia 24.
The Open Innovations Forum 2019 takes place from 21-23 October at the Skolkovo Innovation Center.
For more information about the event, see the website.
Contact information:
Skoltech Communications
+7 (495) 280 14 81