Chinese delegates from the China Soong Ching Ling Foundation visited Skoltech on December 5, 2019. The Andrey Melnichenko Foundation, a private charity that works on educational projects helping gifted kids in the Russian regions study the natural sciences, facilitated the meeting between the Chinese delegation and Skoltech's President Alexander Kuleshov. The delegation, which included gifted children, visited the new campus and its laboratories.
The China Soong Ching Ling Foundation representatives met with President Kuleshov to discuss further cooperation regarding our Institute taking on China's most talented students. The representatives were Jing Dunquan (Deputy Chairman), Tang Jianjun (Deputy Director of the Department of Public Relations), and Ren Haifeng (Director of the Center for Science, Technical and Cultural Education for Children and Youth).
The China Soong Ching Ling Foundation was created in 1982 in memory of the famous state figure of the People's Republic of China, Soong Ching Ling, and deals with issues related to motherhood and childhood. The foundation is already nearly 40 years old and supports kids showing an aptitude for the exact sciences, innovation, and technical disciplines; it also curates cultural events on a national and international scale. The foundation places a particular emphasis on traditional Chinese culture.
Every year, the foundation organizes children's competitions, festivals, and work for children's specialized camps. The finals of each event are held at the House of Children's Creativity in Beijing, where there are daily training programs for all areas of knowledge and culture.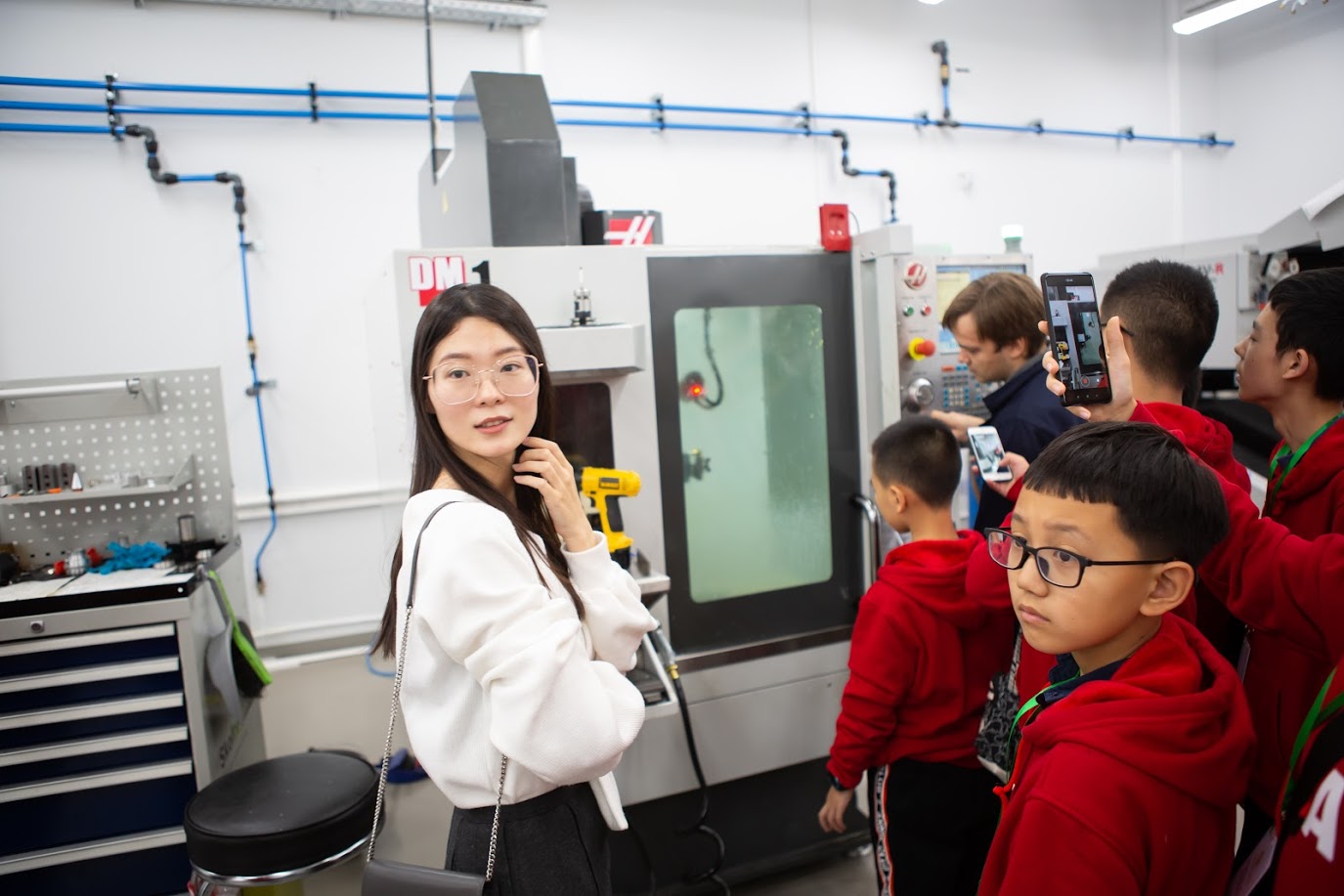 Contact information:
Skoltech Communications
+7 (495) 280 14 81