From February 24 to March 2, the Skoltech Space Center (SSC) hosted the Winter Space School 2020 with twenty international students and faculty and SSC students attending.
SSC Director, professor Anton Ivanov, expressed hope that, from now on, the School will be held on an annual basis. "The School is unique in that the students not only learn to do computations and create space projects using systems engineering methods, but also acquire hands-on skills through real stratospheric experiments. We hope that this experience will inspire them to come back and the School will start a new tradition at Skoltech," said Ivanov.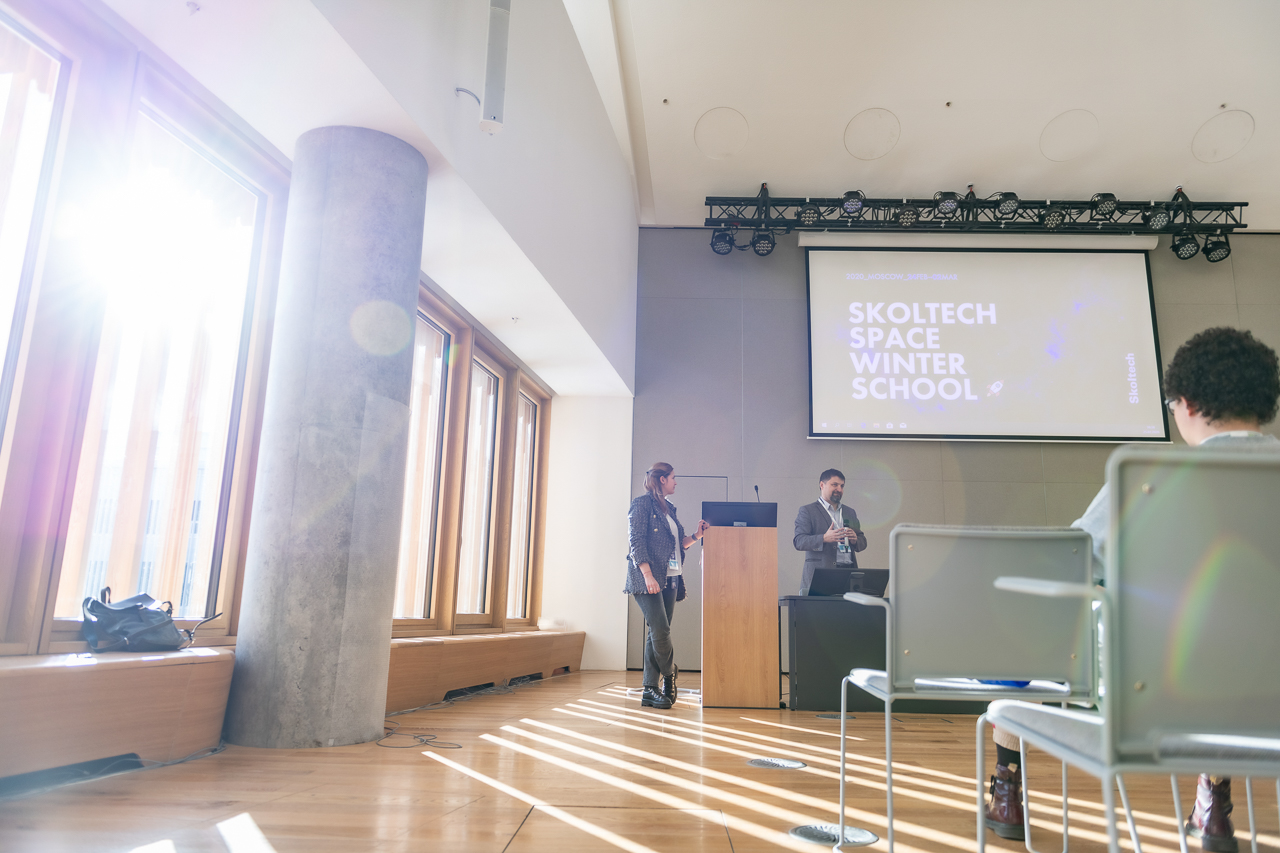 The School kicked off with teamwork acquainting the students with the basics of systems engineering and parallel design and SSC's core competencies. One group inside each of the two teams designed the payload and the other created the ground station.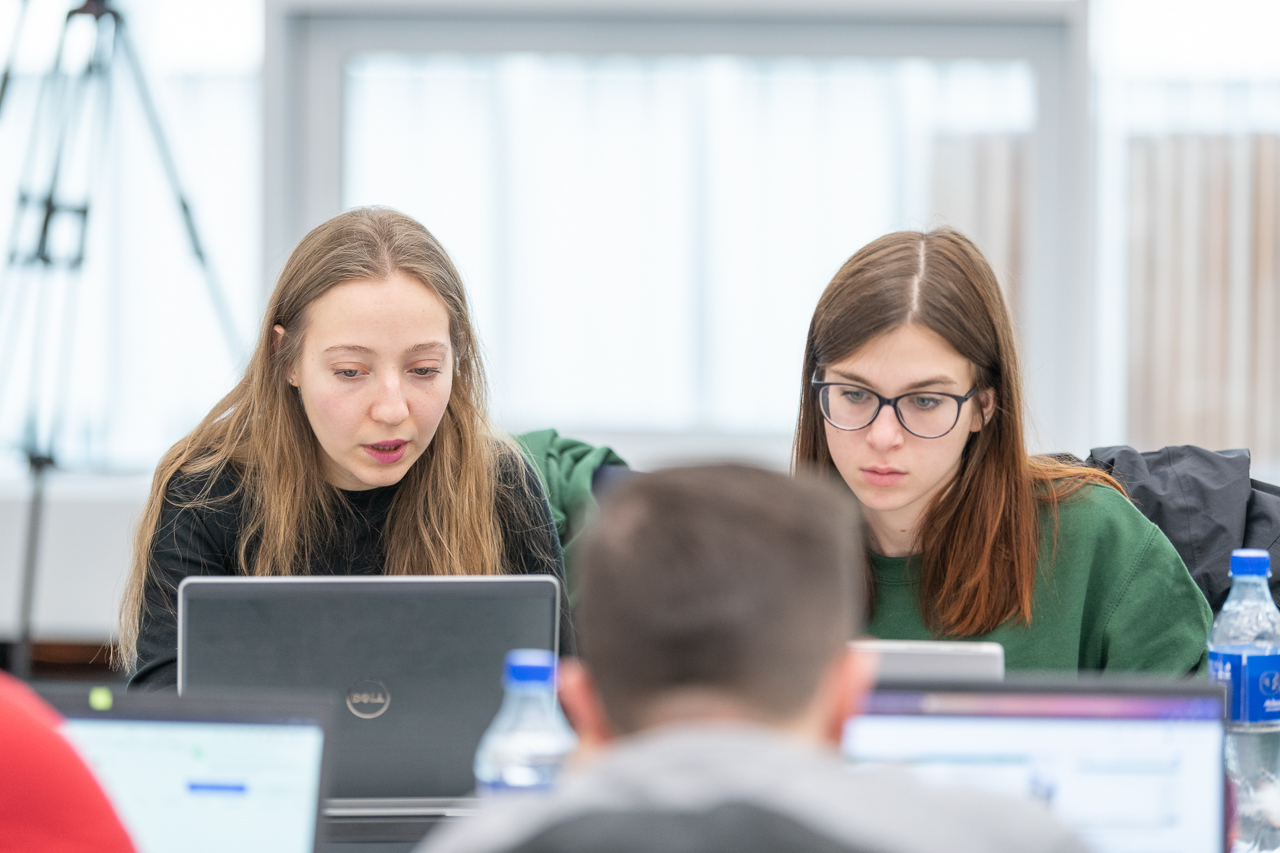 Importantly, the students had the opportunity to communicate with Skoltech's leading professors in aerospace − Anton Ivanov, Clement Fortin and Alessandro Golkar – and attend lectures by professor Dmitry Teteryukov and assistant professor Tatiana Podladchikova.
Once the theoretical part was complete, the students went on to make the payload and ground stations at Skoltech's FabLab.
On March 1, the students launched their stratospheric payloads to an altitude to 25 km near Pereslavl-Zalessky, a town in Yaroslavl Oblast. The launch was performed with the support of Stratonavtika company. After landing, they ventured into the snowy Russian forest in search of the payloads and found them over 100 km away from the launch site. Frozen to the bone but immensely happy, the students made it home at the crack of dawn.
The final day, March 2, was dedicated to the final defenses where each team presented their project results and demonstrated the data captured during the mission. The jury included Skoltech professors, Clement Fortin and Anton Ivanov, and Skoltech employees, Andrey Potapov, Nikolay Mullin, Nikita Veliev, and Vladimir Kalyaev.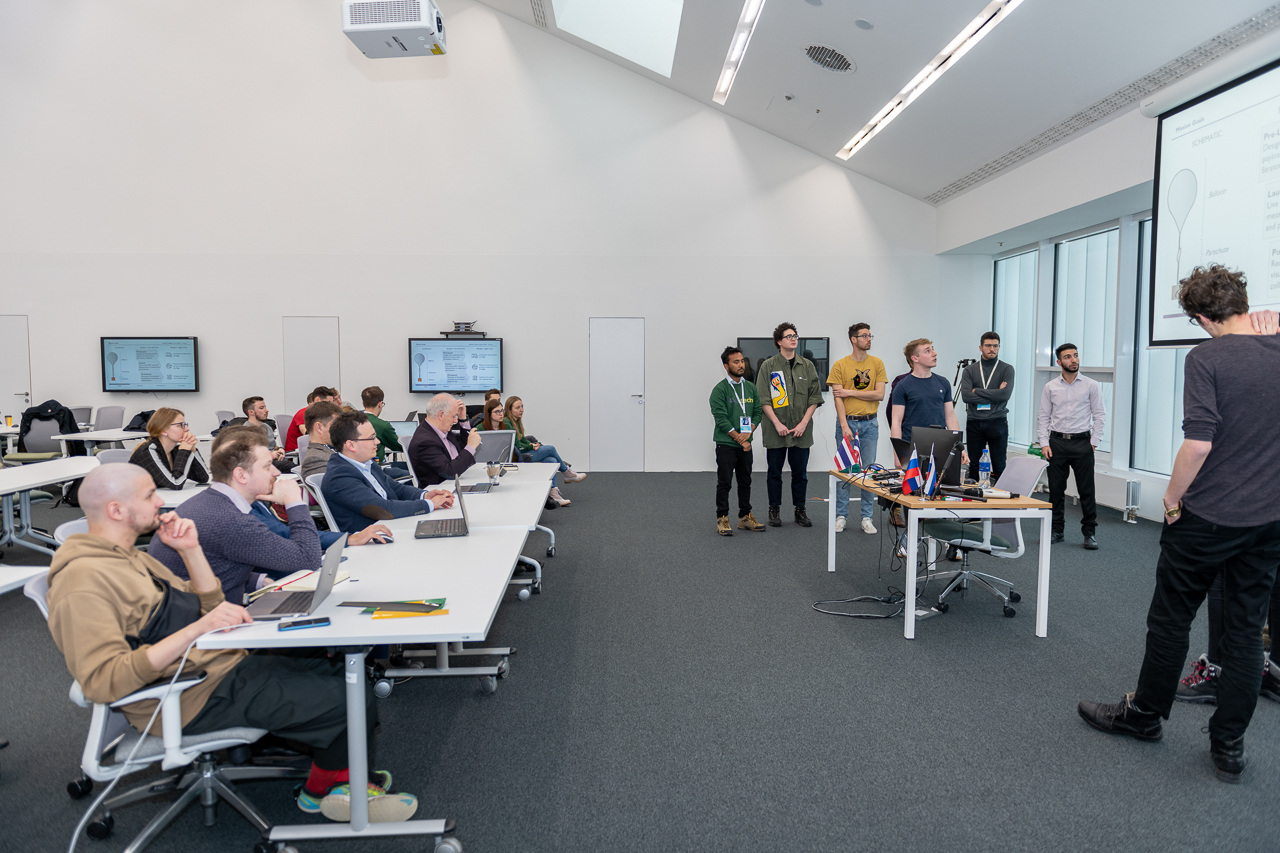 The closing session was attended by the School guests, Anastasia Stepanova, representative of the Institute of Biomedical Problems of RAS and test engineer in the Sirius-2019 project, and Anatoly Kopik, marketing director of Sputniks company. The final discussion about the most promising avenues of space exploration and the students' future career paths and international project opportunities made an excellent finale to the School.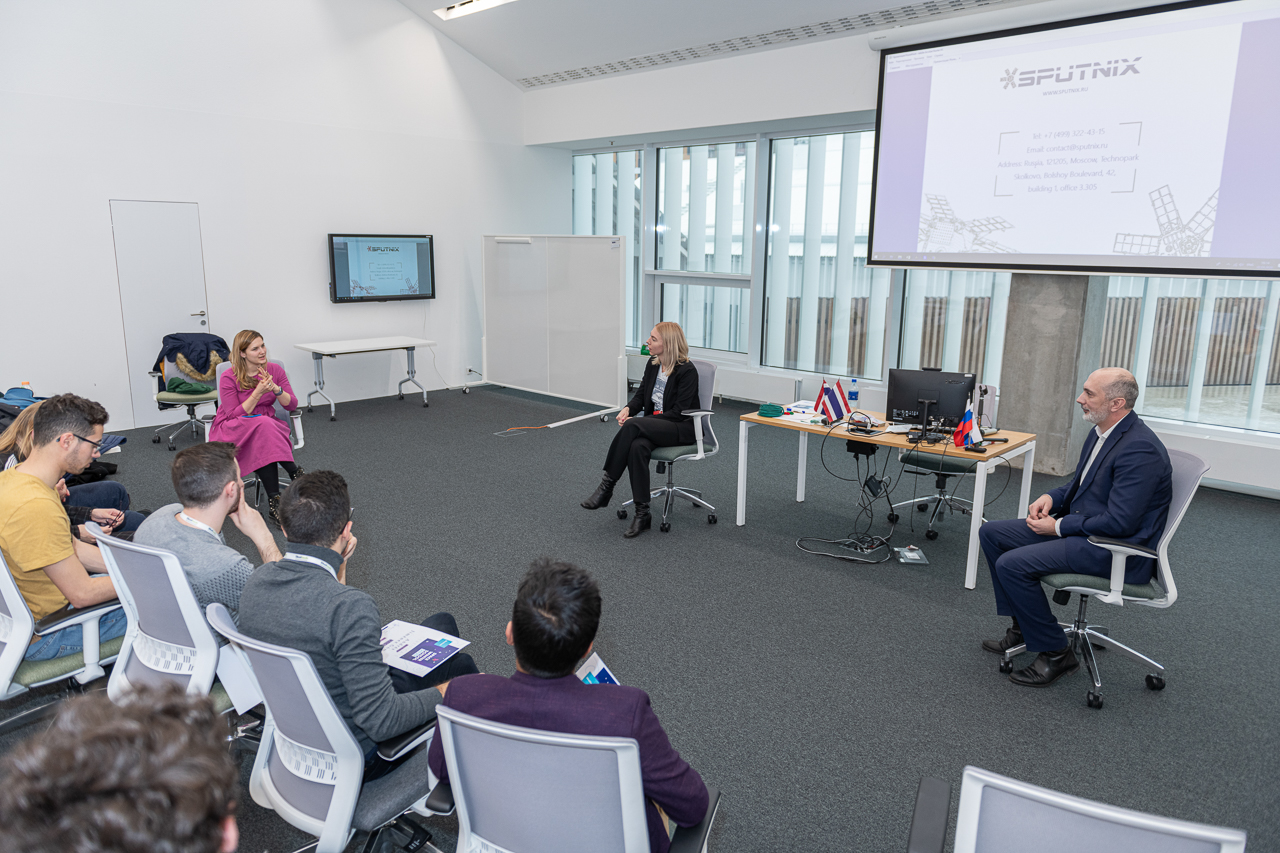 Along with an exciting educational experience, the School offered its participants a diverse entertainment program covering the main attractions of the city and its space highlights. The students went on a sightseeing tour of Moscow, saw an opera at the Bolshoi Theatre, toured the Space Exhibit at the All-Russian Exhibition Center, visited NPO Energomash and had a farewell party in a traditional-style themed cafe.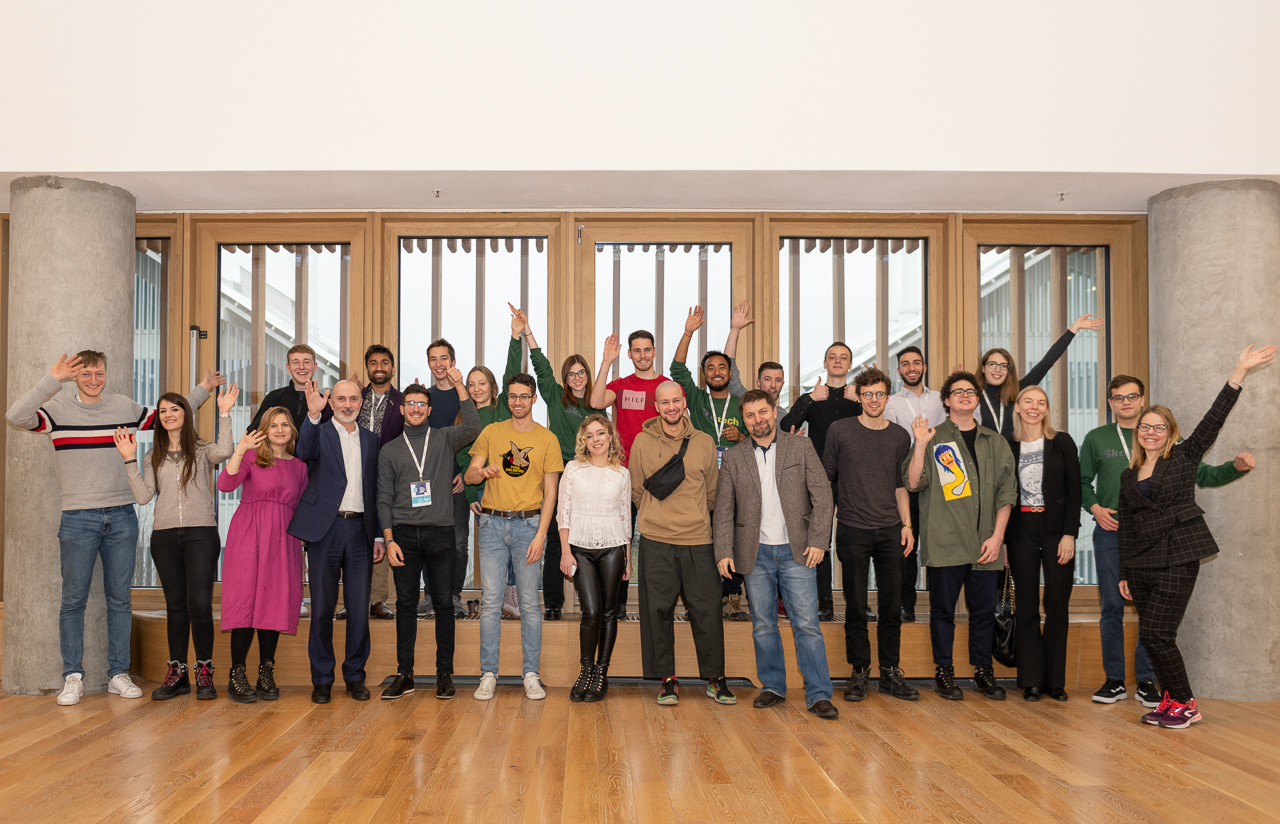 Contact information:
Skoltech Communications
+7 (495) 280 14 81