Vladimir Antonov, an associate professor at Skoltech, knows what nano technology can and cannot do.
While at home, immerse yourself in the nano world to learn about its vast potential and ground-breaking developments in science and industry.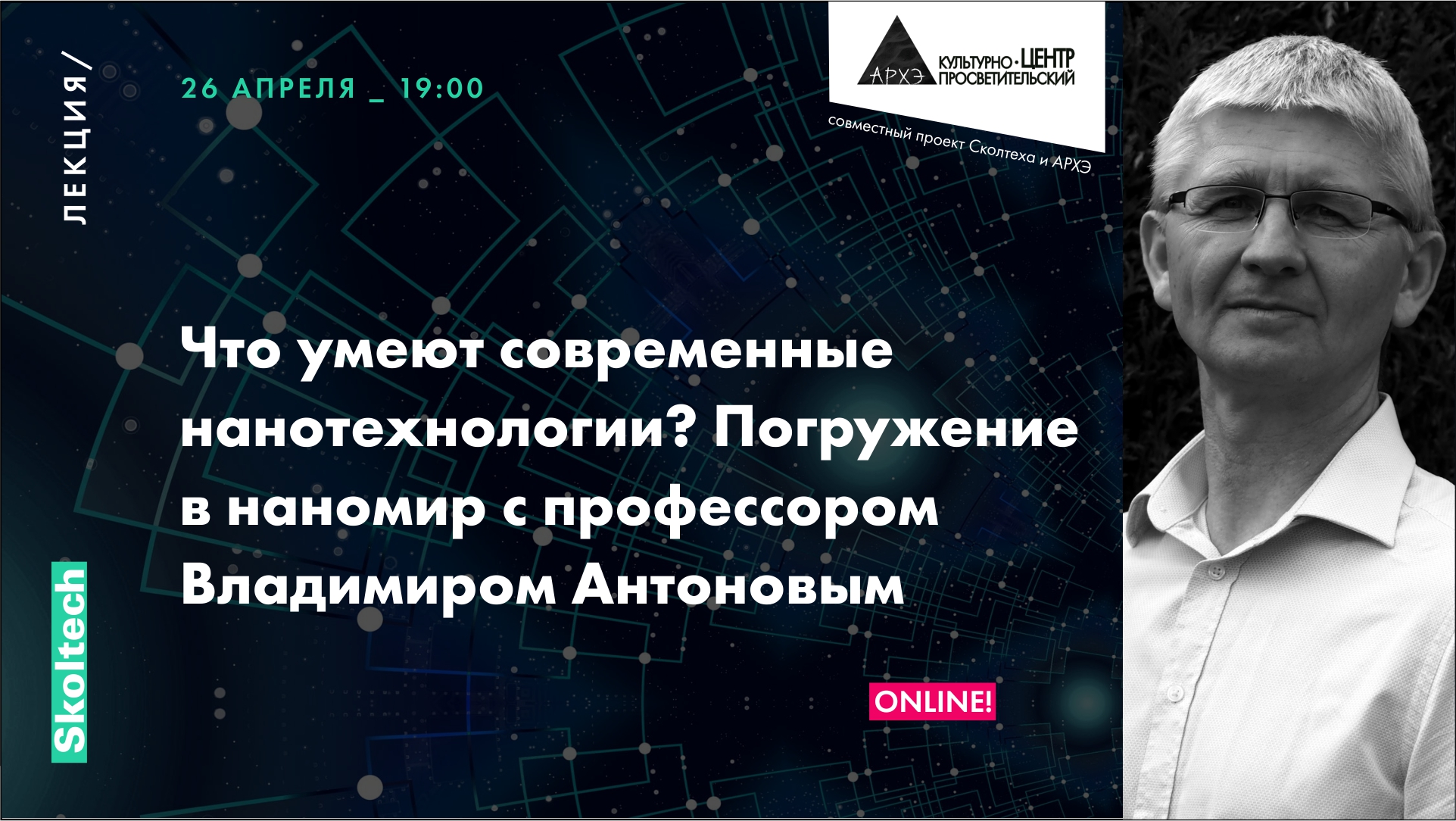 In the past three decades, science and industry made a quantum leap in nano device technology making the wildest sci-fi ideas come true: today, computers boast enormous computing, data storage and communication capacity, while compact sensors looking like a watch measure the heart rate, blood pressure, and content of chemicals and even viruses.
Nano production relies on just a few basic technologies to ensure exceptional accuracy and reproducibility. Does nano technology have unlimited potential? What are the prospects for nano technology and what surprises does it have in store for us? Where does Russia stand in nano technology development? 
Vladimir Antonov is an associate professor at the Skoltech Center for Photonics and Quantum Materials, a graduate of MIPT, and a PhD in Physics. He worked for several leading universities and research centers worldwide, including NTT Japan, University of Tokyo, and MC2, the Swedish National Nanocenter in Gothenburg. From 2000 to 2018, he conducted research and managed a nanofabrication facility at Royal Holloway, University of London. Antonov authored over 70 scientific papers.