The expertise of the Skoltech Center for Entrepreneurship and Innovation (CEI) faculty is highly sought after at various innovation platforms and competitions. Their main goal is to assist Skoltech students and researchers in translating their R&D projects into marketable products and hands-on applications. Startuppers hailing from elsewhere often seek their help, too.
We caught up with five CEI professors to find out what activities they pursue aside from teaching and mentoring, what they do to help novice innovators, how the quarantine has affected their work and, most importantly, to ask them for advice for would-be startuppers.
Dmitry Kulish
Can you name a few innovation platforms and competitions where you were a jury member, expert or mentor over recent months? What were those events and what was your role?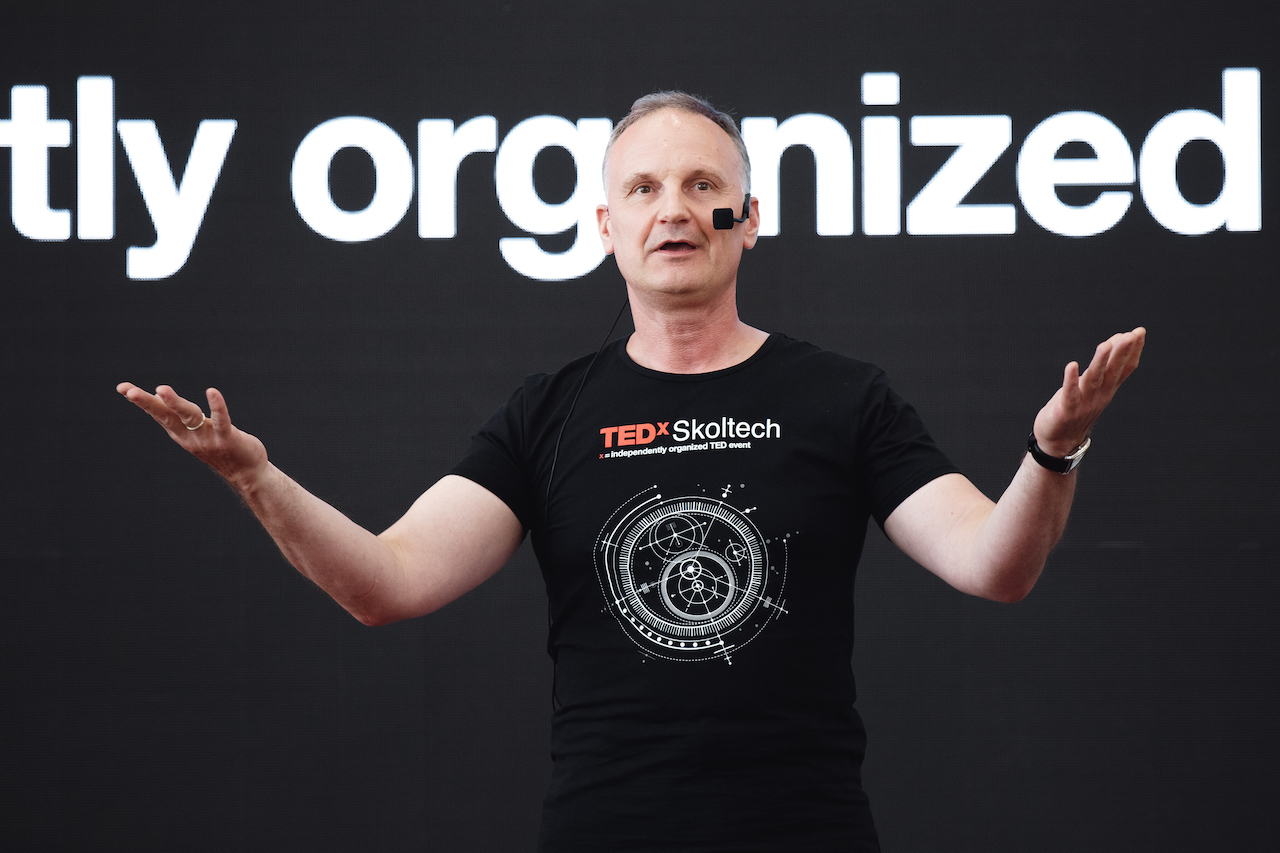 There were three remarkable events, each having its own flavor.
The first one, AstraZeneca-Skolkovo Startup Challenge 2020, is a fascinating competition that introduces Russian startups to one of the world's most reputable and innovative multinational pharma companies. I was invited to serve as a jury member and joined most eagerly because this event provides not only important visibility and contacts to Skoltech, but also an unparalleled perspective of Russian and international healthcare innovation that I bring back to my E&I classes and discussions. 
This time AstraZeneca-Skolkovo Startup Challenge had an additional special meaning, because Skoltech CPQM director, professor Franko Küppers, and I nominated our startup, Skinport, that produces microneedle patches for painless vaccination. And AstraZeneca just happened to announce its plans to supply the COVID vaccine to the whole of Europe. Our company eventually reached the finals and manifested the Skoltech innovation spirit at the nationwide level.
The next event where I mentored and judged was the Triple Challenge Competition that was hosted by Ben-Gurion University (BGU), a major foundry of engineering talent in Israel and a long-term partner of Skoltech. Skoltech president signed partnership agreements with BGU management last year. Israeli teams regularly take part in the Innovation Workshop, ISP and various courses at Skoltech. Within this multi-tier collaboration, Skoltech students find an opportunity to meet world-class startups and get the feel of the teaching culture in Israel, a globally famous "startup nation" and innovation hub. The Triple Challenge Competition attracted applicants from all over the world, including several candidates from Skoltech who, I regret to say, did not make it to the finals. Those who did hail from Europe, the United States, and Israel.
Finally, I was proud to join the jury of the Russian contest called Prioritet that is humorously dubbed the "import substitution award". Joking aside, it is a serious contest of industrial technologies and innovations that keep the markets going and evolve into popular consumer products. The reason I was invited to sit on the jury is that I had won this award in the past with the Russian pharmaceutical company Nanolek. So here I am, judging other projects drawing on my experience and promoting the Skoltech brand.
Are you getting fewer or more invitations to innovation events during this COVID time? Has the pandemic affected the overall innovation landscape and the applicants' project focus?
The good news is that the pandemic has had no effect whatsoever on the innovation landscape.
Why is this good news? Simply because an innovator, by definition, should be a champion of adaptation – this is something we are trying to instill in our students. Innovation emerges when uncertainty is at its highest.
You never know what happens to you tomorrow, therefore, you should be ready to 'change your shoes', change your skin, turn into a fish and then a lizard and then a bird and do it every day. Most innovators spend at least 50% of their time working online, so switching to 100% was no big deal for them, but those who physically worked in labs and workshops were distressed by the lockdown. As Skoltech is geared towards digital innovation, and modern business is undergoing digital transformation, plenty of good projects were unscathed.
What is the reason for Skoltech startups to participate in innovation contests?
Competing for an award helps innovators go out into the real world and receive meaningful feedback. The key mindset that we train in E&I courses is "getting-out-of-your-garage". If you invented something in your lab, you cannot be sure that it is needed by anyone until you ask other people for feedback. But it is not easy to find people with good vision who are friendly to you and have time for detailed discussion. This is exactly the value provided by innovation contests and we strongly recommend Skoltechians to join any event for which they have time and valency. Stay tuned to the news about all possible innovation awards and business plan competitions. This is an excellent opportunity for you to get feedback from your potential users. Actually winning of the award will only be the icing on the cake.
The good thing about innovation competitions is that innovators get feedback and hear what others have to say about their project. Applying for an innovation award is a source of inspiration and an opportunity to get valuable feedback, have enriching discussions, and explore new horizons.
What tips and advice would you give to innovators?
Tip number one: get out of the lab where you have locked yourself for two years writing code, building devices, or making chemical reactions. Come out into the open to show what you have created and ask people if they like it. See what they say and keep moving forward.
Tip number two: after you have received your end user feedback on your technology, come back to the lab and keep doing rigorous science and developing intricate technologies. Only these things will make you successful in the long term, even if you figured out what your end user needs.
Tip number three: keep looking for opportunities to get feedback, so keep your radar on to keep track of all possible innovation events and awards. Startup Village and Open Innovations are certainly Skolkovo's best forums that all of us take part in. 
Maxim Kiselev
Can you name a few innovation platforms and competitions where you participated as jury member, expert or mentor over recent months? What were those events and what was your role?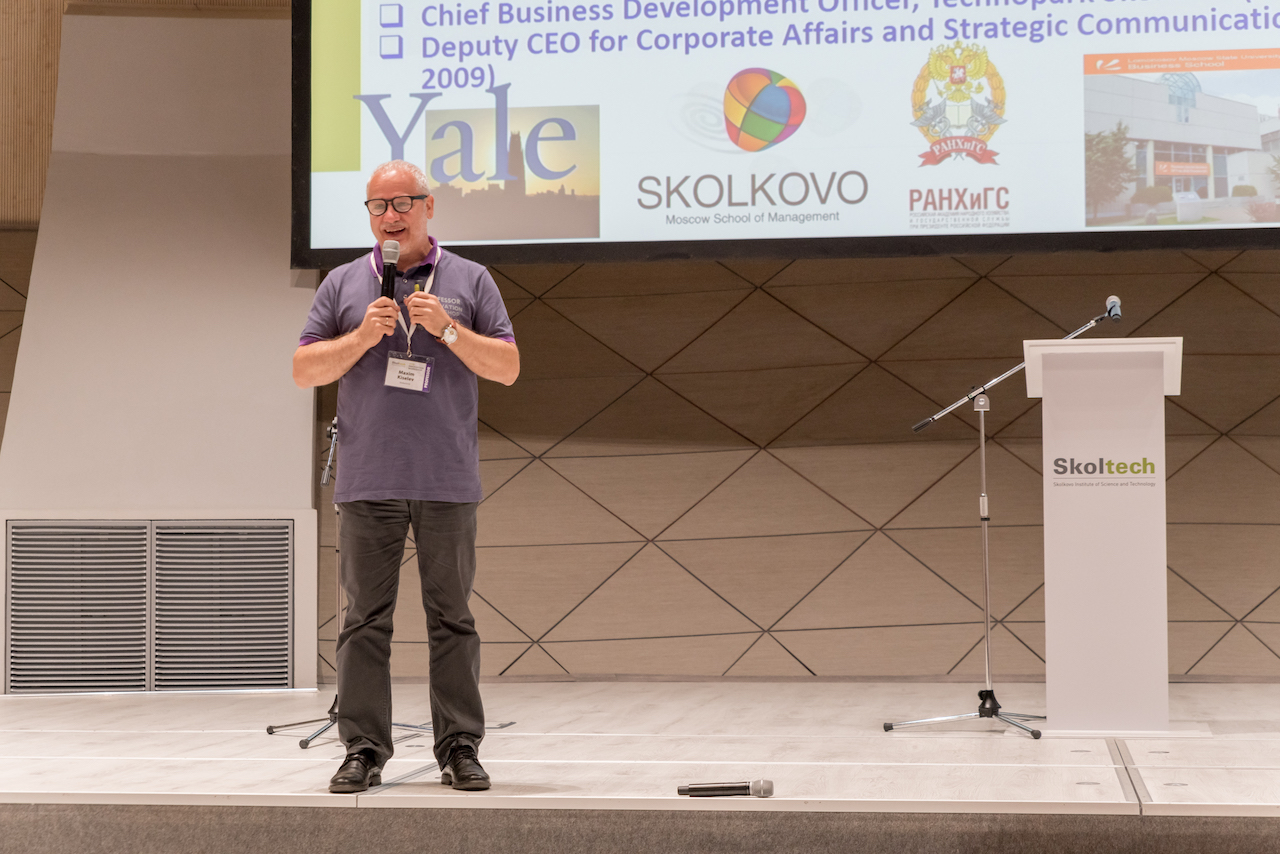 Major international conferences that I was to attend as a speaker or expert were postponed because of the pandemic: a conference in Rome and a forum in Lisbon in March, an IAEA conference in Hiroshima in early June and the summit in Warsaw in mid-June. Many were cancelled and moved to next year. The IAEA conference in Japan was postponed till December.
While in self-isolation in Russia, I participated as an expert, jury member or mentor in several online events: Startup Village 2020, Creating the Future (a national competition of the best employer practices in human capital development), and Vuz Ecofest contest "Ambassadors of Specially Protected Natural Territories". For the past three years, I have served as an expert or international jury member at MIT Innovation Inclusive Challenge (MIT Solve since 2020). I am a member of ASI's (Agency for Strategic Initiative) EdTech experts pool and, since last year, a member of WorldSkills international experts pool. In the two full days of my Zoom mentoring sessions at Startup Village, I was pleasantly overwhelmed by the exciting and diverse projects and requests from startups and investors. I continued communicating with nearly all of them after the event.
Are you getting fewer or more invitations to innovation events in the COVID time? Has the pandemic affected the overall innovation landscape and the applicants' project focus?
There seem to be fewer invitations during the COVID crisis. Before the outbreak, I received a lot of invitations to offline innovation competitions and events which simply ceased to exist. Perhaps I had been getting more invitations than I could handle. As for the overall innovation landscape, there has been a noticeable shift toward pervasive digitization and virtualization. The pandemic has altered the way projects are presented and discussed, and often their content, too: now, most of them tend to focus on either digital/cloud solutions for different kinds of applications or ways of combatting COVID-19.
Which of the recent events do you think was the best and why?
Looking back on the past few months, Startup Village was definitely a highlight. I have attended each Startup Village since it was founded, serving as a member of the organizing committee, a jury member, a speaker or an expert. This year, the online format was the biggest challenge. I had virtually non-stop mentoring sessions via Zoom from morning till night for two days in a row, spending a half hour with each advisee.
I also liked another exciting event, MIT Solve 2020, where I make expert assessments of national digital economy projects coming from various countries. This year, I evaluated 9 projects from different countries of the world, including the USA, Great Britain, Switzerland, Norway, India, Malaysia, and Portugal. Last year, I was responsible for Asia and evaluated projects from India, China, Taiwan, Thailand, Malaysia, Vietnam, and Korea.
Which innovation awards, in your opinion, have the greatest appeal for aspiring entrepreneurs and startuppers and what opportunities do they offer?
Aspiring entrepreneurs can benefit from multiple awards and competitions hosted by development institutions, the Moscow government, and corporations. The Bortnik Foundation [the Fund for Small Innovative Enterprises in Science and Technology – FASIE – ed.] sponsors a wide range of contests that are a great help for budding innovators and startups ready to move on to the next stage in their development. One of our student projects, Laser Surface Scanner, where I have acted as supervisor since its inception, won the Fund's Umnik grant which strongly helped the team to promote their project and communicate with potential partners.
The good thing about the Moscow Mayor's Innovator award is that it helps immediately find an application for a project (apart from getting a cash award, of course). Plus, there are quite a few competitions sponsored by corporations every year. One of the interesting events going on right now is Rosseti's Energy Breakthrough contest. Many corporations set up contests to select candidates for their accelerators which offer excellent opportunities for would-be entrepreneurs to learn about how business works in the real world and get the feel of the industry's actual needs. Accelerators are widely used by Russian market leaders, such as Severstal, and global giants like Huawei.
What tips and advice would you give to innovators?
First, before you venture to build a prototype, talk to potential end users and see what are the odds of your idea evolving into a useful and marketable product.
Second, if you have already built the prototype, grab every opportunity to build the proof of concept: take part in contests and pitch sessions, talk to corporations and potential partners and, most importantly, be open-minded and proactive in getting their feedback which is absolutely vital for you.
Third, fear nothing, simply because you have nothing to fear and nothing to lose at the initial stage.
Fourth, before you embark on this long journey, talk to your team about how you are going to do business together. Make sure you have all the agreements down in black and white. You might get in deep trouble later if you don't.
Alessandro Golkar
Can you name a few innovation platforms and competitions where you participated as a Skoltech guest expert or judge over recent months? What were those events and what was your role?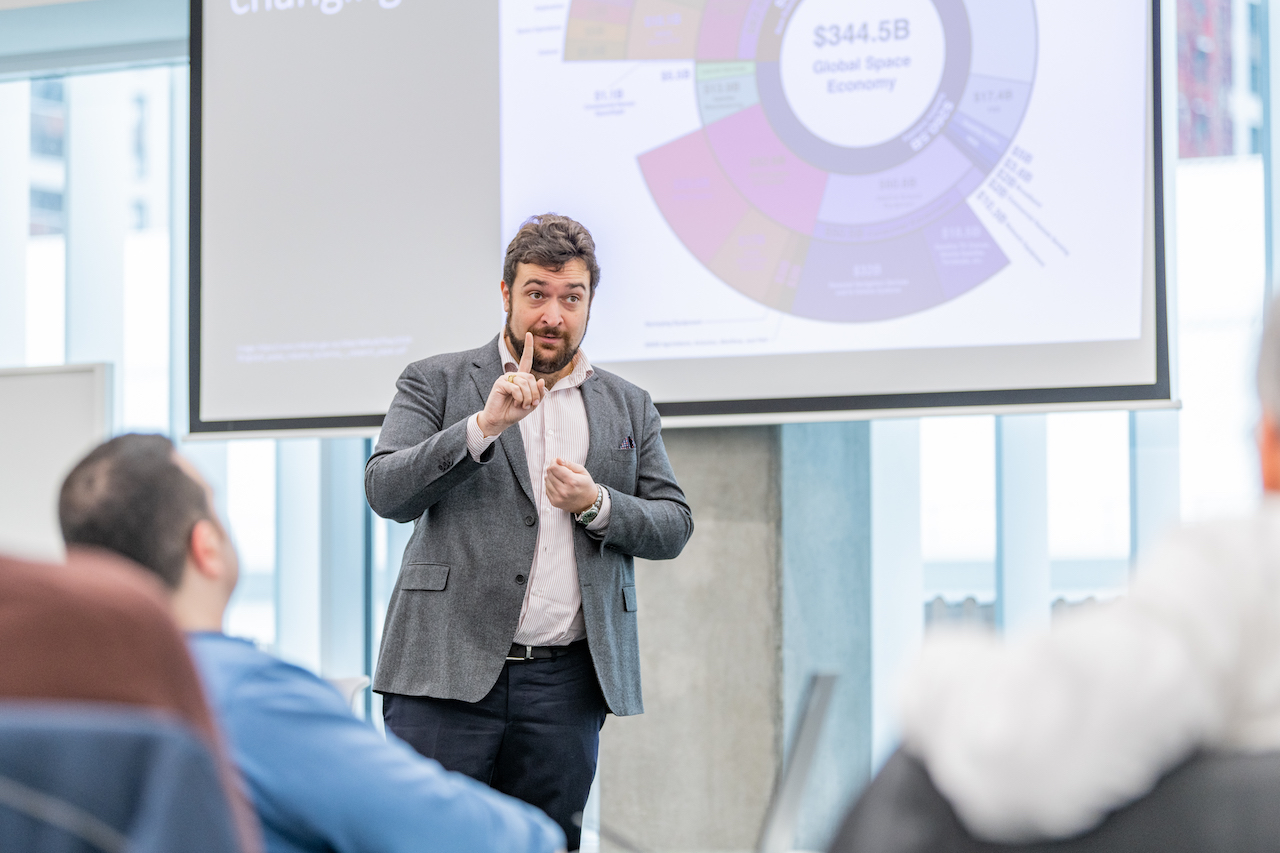 I have experience mentoring students for such competitions. One of the student groups I advised in 2014 came 3rd place at the MIT $ 100K competition. The MIT $ 100K competition was a very interesting event. You really had very bright ideas there. Even as a participant, it was worth attending!
Another student group won the InnoSpace Masters 2018. Right now, I have several alumni of mine who were successful at founding technology startups and still work there as founders.
I have much more experience as invited keynote speaker at international conferences. This year I was invited to three of them. Unfortunately, with COVID, all my invitations turned into Zoom events, which is perhaps a bit less exciting but still interesting.
These days I am more into being an advisor to startup companies and helping them pitch their company to potential investors.
How relevant and significant are innovation projects for space and space startups exactly?
Innovation is key to the development of the new space economy. This is really a new phase of development for the space industry. Traditionally, space has been about pushing the frontiers of science and exploration only to fulfill political and scientific agendas. This was naturally funded by institutional entities, and no one really meant to identify customers and address their needs. It was a 100% technology push type of activity.
Now, space is evolving to become a commercial industry with demand coming from the private sector and stakeholders in the space domain trying to identify areas in non-space domains where a space solution brings an advantage. So now we have finally both a technology push and a market pull perspectives. For the first time we are defining technical solutions in the space domain that are born from the opportunity of addressing certain customer needs. This seems obvious in most industries, but definitely not in space. In this, innovation plays a key role. Innovation in space is about technology, for sure, but also about process (how we conceive and develop space systems as products and services), and about the market (going beyond the "pure" space domain).
Which innovation awards, in your opinion, have the greatest appeal for aspiring entrepreneurs and startuppers and what opportunities do they offer?
In my opinion, the best innovation award you can get is the first contract you sign with a customer. Customer money is the real indicator of success of a startup venture. I believe innovation awards, elevator pitches and the like are good starts and good showcases, but real success is when a customer pays!
What tips and advice would you give to innovators?
Do not be afraid to fail, and try over and over learning from your failures until you succeed.
Kelvin Willoughby
Can you name a few innovation platforms and competitions where you participated as a jury member or guest expert over recent months? What were those events and what was your role?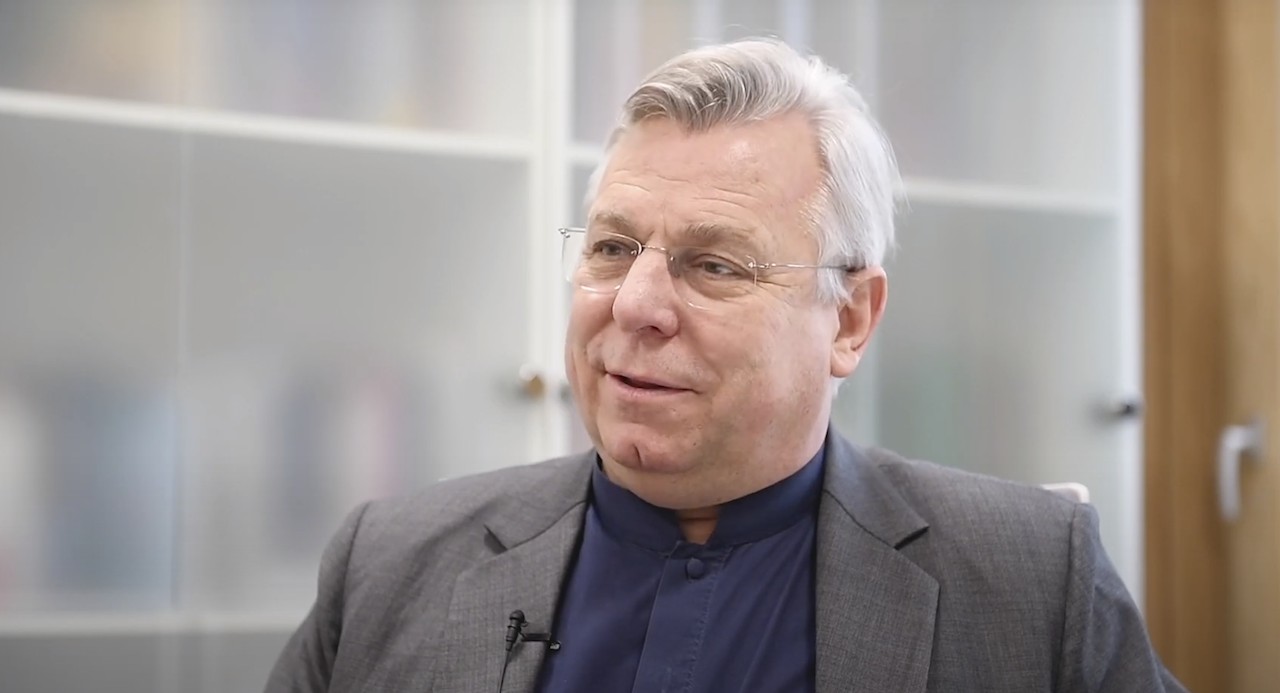 I have just looked through my calendar and notes for the last six months and I have noticed that I have not been a judge in any innovation or entrepreneurship competitions during the last six months. It is a COVID time. I have had a number of one-on-one consultations with individual students and others who needed advice about innovation and entrepreneurship, and these have mostly happened via Zoom, telephone or Skype.
However, there was one very interesting innovation-related event to which I was invited as an expert speaker during April, that was held online due to COVID. I was invited as a guest expert from Skoltech to give a lecture, followed by an online question-and answer-session, to the International Women's Club of Moscow.
I was also invited to give a lecture on behalf of Skoltech on 30 January to faculty and students of the Sirindhorn International Institute of Technology at Thammasat University in Bangkok on the topic of Skoltech's approach to education and research in innovation. This led to two students from Thammasat University (which is one of the top three universities in Thailand) to apply for the prestigious H.R.H. Princess Maha Chakri Sirindhorn Skoltech Scholarships. One of the applicants was successful and will be joining us here at Skoltech in September as a new international Master's student. So, while I did not work as a judge in any competition recently, I did speak about innovation on behalf of Skoltech, and I have managed to inspire at least one new international student to join Skoltech who otherwise would not have considered Skoltech as a location for her graduate studies. 
Which innovation awards, in your opinion, have the greatest appeal for aspiring entrepreneurs and startuppers and what opportunities do they offer?
Just about every university, city or country − as well as any organization devoted to entrepreneurship or local economic development − now organizes competitions and pitch events for start-ups and would-be entrepreneurs. There is nothing particularly distinctive or unusual in itself for a Russian institute such as Skoltech − or any organization, for that matter − to host such events. In my mind, what matters is: what is the core distinctive philosophy of the competition, what are the rules for who can participate, who are the judges, and how strong is the mentoring role provided by the judges and other mentors. Just as participants may need to "stand apart in the crowd" when engaging in a competition, these days the competition itself also needs to "stand apart in the crowd" by being distinctive in some observable way.
For me, as a Skoltech professor, technology entrepreneurship, rather than generic entrepreneurship or business planning for start-ups, is what is especially important and inspirational. New enterprises based upon genuinely new technologies that address real problems in the world are the kinds of enterprises that will generate the most value. These are also the kinds of enterprises that are the most intellectually interesting and practically challenging. In most cases, only if a technology that is the basis for the start-up is genuinely novel will the new enterprise have a big impact. In any case, this is the kind of start-up that Skoltech ought to be facilitating, and where Skoltech can have the biggest impact in Russia and the world. 
It is important to recognize the difference between invention and innovation. An invention is a new artifact or system that may be generated by a group of students, faculty members or independent developers. It only becomes an innovation when it is properly implemented in society. Thus, for me, an 'innovation award' or 'innovation competition' worthy of the name should test the credibility of the participants' potential to turn their core invention in to a true innovation. 
To succeed in the early stages of innovation it is important for the entrepreneurial team to have a very deep understanding of two closely related things: the practical problem in society or the environment that needs to be solved and the technological problem that needs to be solved in order to address the practical problem. In successful technological innovation, these two problems need to be coupled and their relationships need to be deeply understood by the team. It is always necessary for the entrepreneurial team to go through multiple iterations of understanding and articulating this pair of problems and their relationship. So, a great innovation competition or award is one in which this process is encouraged, supported, assessed, and celebrated.
So, the best innovation competitions or awards are the ones that give participants − students or otherwise − the chance to interact with experienced mentors through multiple iterations of analyzing and articulating the technological-practical problem set at the core of the innovation concept. It is also very helpful when the judges may facilitate the ongoing development of the enterprise, where appropriate.
What tips and advice would you give to innovators?
It is not enough to deliver a slick, polished, professional-looking pitch to a panel of judges, no matter how famous or prominent the competition or award is. It is important for the participants, in preparing for a competition, to develop a strong team with a coherent vision, good working relationships and trust, and clear complementarities between the roles and capabilities of each team member. Without that, the venture will almost certainly either fail or die on the vine. To succeed, all new ventures require a passionate, committed and competent entrepreneur, or a complementary pair of entrepreneurs, to lead the venture. 
In technological entrepreneurship, as opposed to generic business that is not based on new technology, it is also important to place great weight on intellectual property. There are at least two aspects to this. First, the team ought to understand the existing intellectual property rights landscape underlying and surrounding their core technology, and then generate venture plans based on that knowledge. Second, the team needs to develop an intellectual property strategy to support the subsequent commercialization of its core technology.
Zeljko Tekic
Can you tell us about your experience as a judge at entrepreneurship events? Which do you think was the best and why?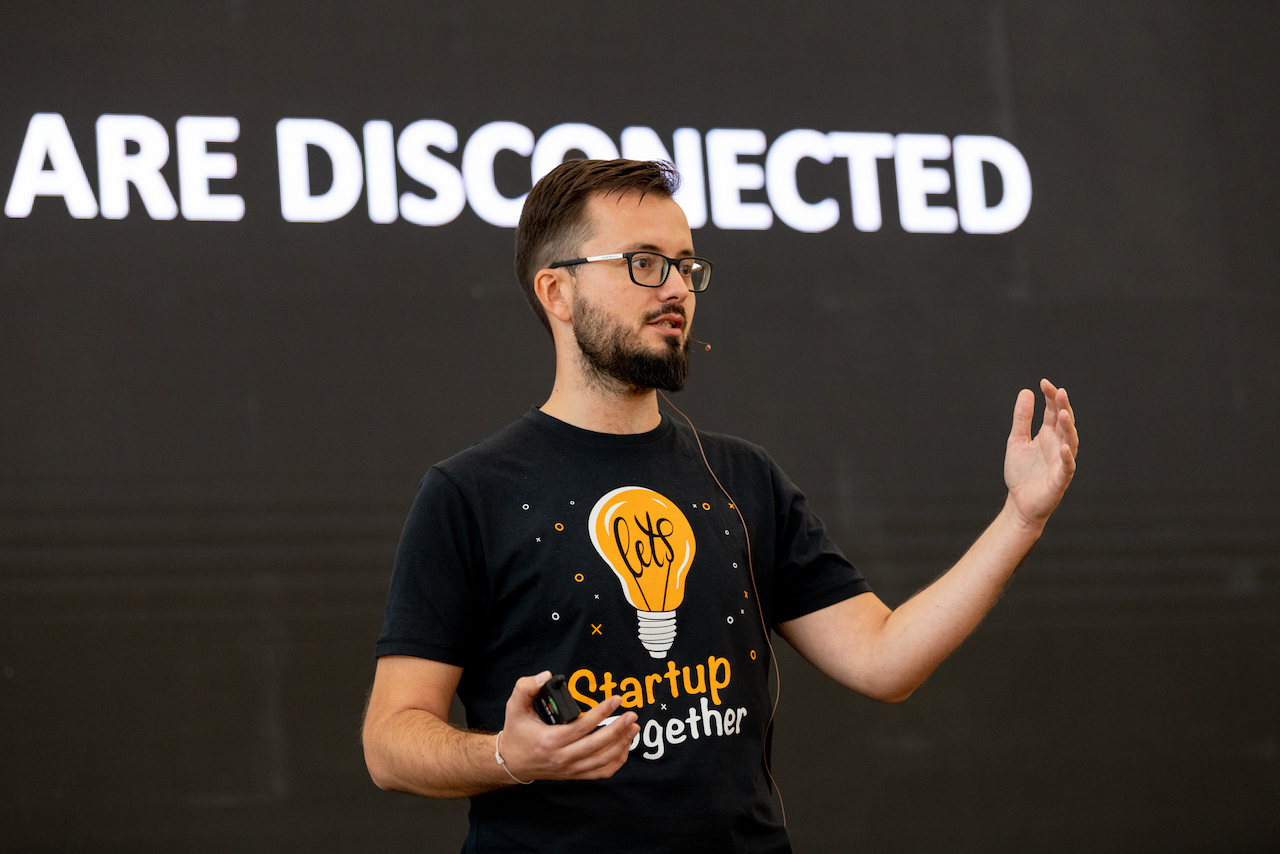 Since 2018, I have been actively participating in Kazan OIC Youth Entrepreneurship Forum. It is an annual large-scale international youth entrepreneurship activity jointly organized by the Organization of Islamic Cooperation and the government of the Republic of Tatarstan (Russia). It is typically composed of an online part (during 2 months before the event) and a week-long event in Kazan. The Forum is a very vibrant event. Every year, it gathers teams representing 30-40 early stage startups. These teams are international and young. They are coming from all over the world, from Nepal to the US, from Sweden to Nigeria, and from Russia. Teams bring diverse ideas, dreams and accomplishments. My task is to help them to make the next step in moving their ideas to impact. I do that by giving interactive lectures, workshops, and mentoring some teams.
In 2018, my first year at the Forum, I was part of a jury. Together with two more mentors and several investors, I was listening all presentations and demos – trying to assess and compare what is achieved. Not an easy job! Especially because I spent the whole week with all these talented people and got to know them, their stories and projects. On top of nice ideas, passionate presenters and a full room of supporters, the whole event was recorded as kind of "shark tank" show for one TV station from Pakistan, so it was a really interesting experience.
What opportunities do entrepreneurial competitions offer?
As startups are getting more and more attention from companies, universities and policymakers, the number of entrepreneurial competitions targeting early-stage projects is growing worldwide. Some of these competitions are just competitions (as the ones within Startup Village or Slush), while others are, in fact, acceleration programs. The acceleration-oriented programs aim not only to measure which startup or idea will more probably become successful, but to support selected projects by providing a practice-oriented educational program, a network of mentors, access to small prototyping funds and the like. Although different, the core value of both approaches typically goes above and beyond monetary awards attached to them – it is in the development opportunity that is offered to participants through feedback and training, exposure to leading experts and investors, and a network of valuable contacts.
When organized at the university level, the competitions typically aim to support and promote the idea of an entrepreneurial career among students, and to help students in developing their typically early stage ideas. These competitions have demonstrated their usefulness at numerous universities worldwide. They are known for bringing together teams, seeding ideas, providing mentorship to assist teams at critical phases, and leading to the launch of numerous companies. For example, MIT $ 100K Entrepreneurship Competition is one of the most successful university-centered entrepreneurship competitions in the world. Over the last 30 years, it has helped over 160 companies to be established, which later generated 4,600 jobs and received over $ 1.3 billion in venture capital funding.
Under my leadership, Skoltech has just started a collaborative project with MIT in which we aim to use the MIT100k as a model, learning platform and inspiration, to launch our own startup competition. This competition, still in search for a good title, should help us establish a sustainable framework to systematically support and oversee the development of students' entrepreneurial ideas at Skoltech, and to bring numerous new ready-to-launch projects to life every year.
What tips and advice would you give to innovators?
Tip number one: winning entrepreneurial competitions is nice, but winning on the market is what counts.
Tip number two: treat a competition as a high-value networking event. Show the potential of your product and try to get people interested in what you do.
Tip number three: choose an entrepreneurial competition you want to participate in wisely – check its focus, goals, the network of mentors and compare them with the readiness of your product. Check who participated in the previous years. You do not have time to lose.
Tip number four: do not go from competition to competition. One or two are enough. Focus on the market and the product. Again, you do not have time to lose.