Skoltech scientists are part of an international research consortium that has received a grant of 4 million euros over the next three years for the development of a hybrid energy storage system. 
Energy storage is a cornerstone of any sustainable and climate-friendly energy system based on a significant share of renewable energy sources. That is why researchers across the world are working on flexible energy storage solutions that would be efficient and functional in a so-called smart grid.
One of these projects has been supported by a 2021-2023 grant from the European Commission. Skoltech assistant professor and principal investigator Federico Martin Ibanez, research scientists Sergei Parsegov and Yuriy Lyulin as well as PhD student Mikhail Pugach are joined by their colleagues from Germany, the Czech Republic, Spain, Italy, Austria, and Portugal.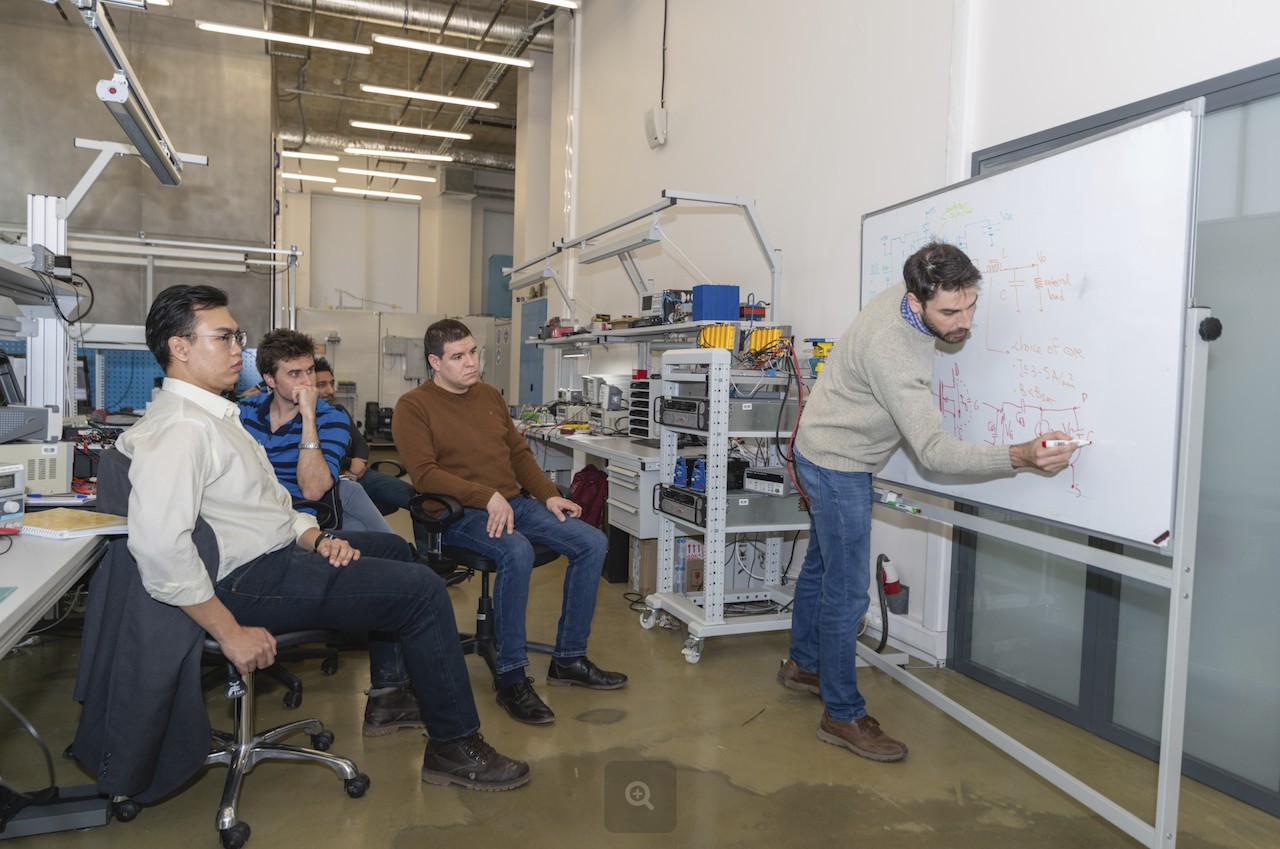 HyFlow, the hybrid energy storage system under development, consists of a high-power vanadium redox flow battery, a supercapacitor, advanced converter topologies, and a highly flexible control system. According to Dr Ibanez, by combining supercapacitors and vanadium redox flow batteries, the HyFlow system will be able to transfer high power to the grid using the supercapacitors and store large amount of energy due to the vanadium technologies, ensuring a fast response to the changing conditions.
Using recycled vanadium in the battery will also reduce the environmental impact as well as costs.
"Skoltech is involved in the energy management of this complex system, in order to properly select the source of energy, supercapacitors or vanadium redox flow batteries. For that, Skoltech will develop advance models for vanadium batteries and control algorithms which select the proper source. In addition, Skoltech will also play an important role in improving the thermal capabilities of a vanadium battery in order to increase the power delivery," Dr Ibanez says.
The project is set to validate this approach first on a demonstrator 5 kW scale, and then on an industry 300 kW scale, looking into potential practical applications.
Contact information:
Skoltech Communications
+7 (495) 280 14 81