Elena Petrakova, a co-founder and CEO of Easar and a PhD student at the Skoltech Сenter for Entrepreneurship and Innovation (CEI), has won the national round and become a regional finalist at Global Startup Awards, an international competition for startups, in the Startup Ecosystem Hero of the Year category.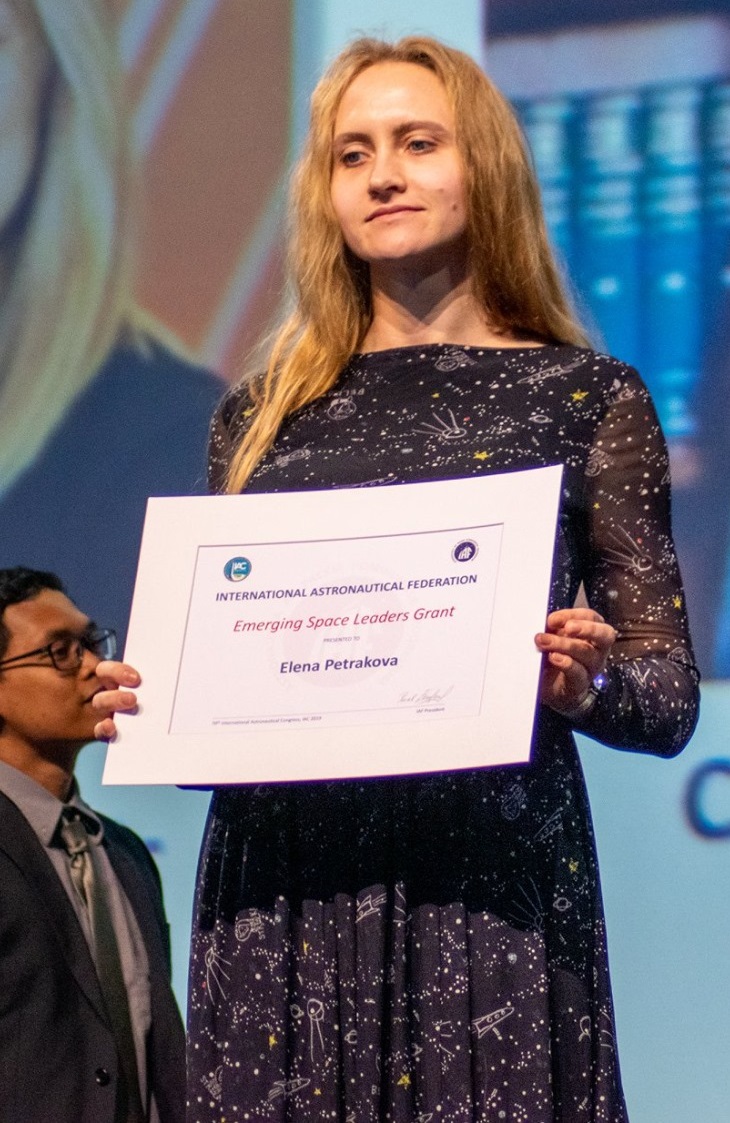 Easar is an aerospace startup with a close-knit team of Skoltech and Moscow Aviation Institute (MAI) PhD students. Currently, the company is focused on its LeanOrbit project that aims to develop a universal joint for next generation modular spacecraft. It is hoped that the new technology will facilitate in-orbit servicing, while having a positive economic impact on satellite design and manufacturing.
"Full-scale in-orbit maintenance and upgrading is a clear-cut trend in modern space engineering. Our team is working on a technology that will help repair and upgrade satellites by replacing faulty and/or outdated modules. The feasibility of our solution has been confirmed by industry experts. Right now, we are preparing a Skolkovo Resident status request," Elena says.
The popularization of space is another line of activity for Easar's team who give regular talks on Space Sustainability, Space Technology and Sustainable Development, Space History, and other topics. In 2020, Easar delivered lectures at MAI and the American Center at the U.S. Embassy in Moscow in celebration of the 45th anniversary of the historic Apollo-Soyuz mission. Also, Easar was the initiator, co-organizer and curator for the Aerospace category within the 3D Boom competition sponsored by the Department of Education and Science of Moscow.
"We have a channel on YouTube featuring popular space topics, such as Evolution of Stars, Space Debris, Space History, Rocket Science Pioneers, and more," Elena adds.
Professor Kelvin Willoughby, Elena's PhD supervisor at Skoltech, says that "Elena Petrakova is very intelligent and ambitious, with an excellent background in systems engineering related to space, and she is passionate about the idea of being an entrepreneur in the emerging global new space economy."
Global Startup Awards is the largest independent startup competition established in 2012 and present in 105 countries on 3 continents, with the aim to find and connect futureshapers from across the globe.
https://www.globalstartupawards.com/ 
This is the second time Elena wins the competition. In 2019, she was nominated Russia's winner in the Female Role Model of the Year category.
Contact information:
Skoltech Communications
+7 (495) 280 14 81