The Independent Studies Period (ISP) is a three-week annual program in January where Skoltech MSc students gain new knowledge and skills within and beyond their specialty.
A unique feature of the ISP is that students can create and deliver their own non-credit training courses. We present five out of the eleven courses given by Skoltech MSc and PhD students this January.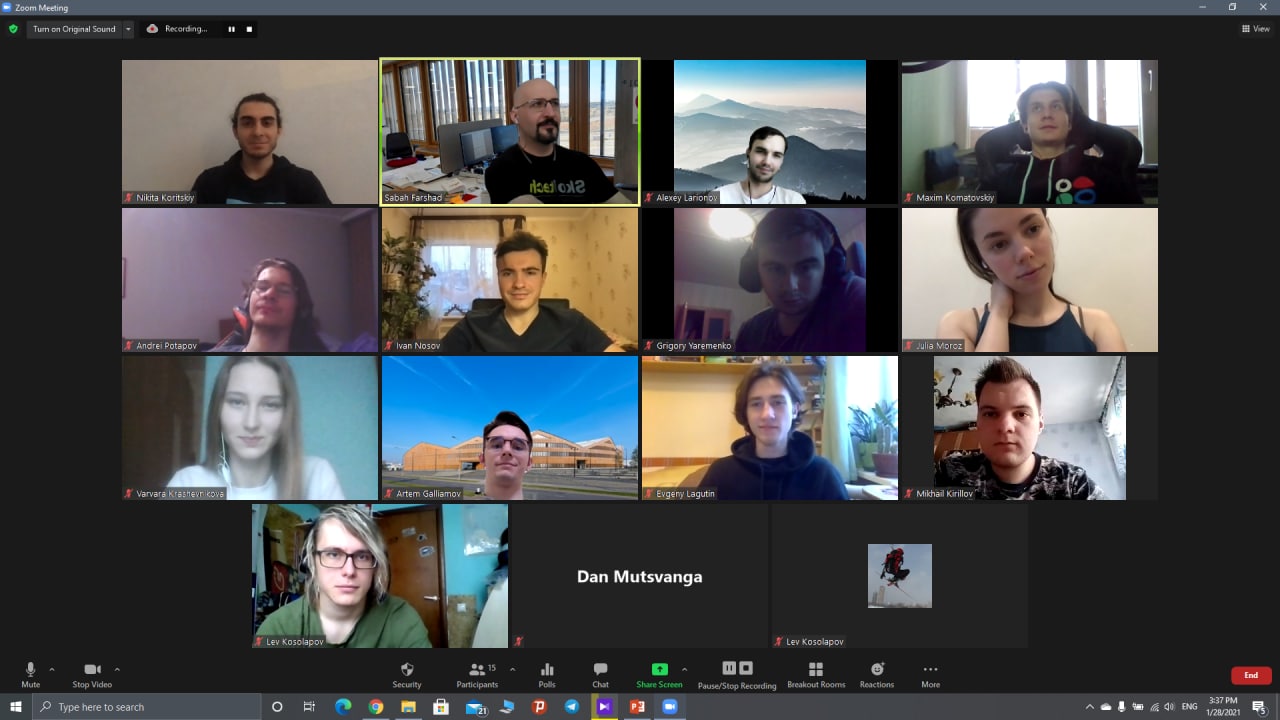 Sofia Krasik, an MSc student at the Skoltech Center of Life Sciences (CLS), gave a course on Financial Literacy and Personal Finance.
"Before entering Skoltech, I spent several years working in banking and finance. At some point in life, I decided to switch fields, but I have to admit that this experience has brought a lot of useful knowledge into my life. At the same time, I notice that many people around have a poor idea of the opportunities and risks associated with finance. From the start, I saw this ISP course as an attempt to summarize and structure my prior experience and share it with others," Sofia says.
The course is centered around financial literacy as part of our everyday life. Over recent decades, financial products and services, such as cards, mortgages and self-directed investment accounts, have become increasingly widespread throughout society, and there is no way to avoid using one financial service or another. Financial illiteracy can be damaging for an individual in the long term. At the same time, a strong foundation of financial literacy can help support various life goals, such as saving for education or retirement, using debt responsibly, or running a business.
"In many ways, this course has turned out to be quite a challenge for me. Working on the course structure, preparing materials and speaking in English for three hours in a row was both hard and exciting. Despite the challenge, I am happy that I did it. This is definitely an experience I would recommend!" Sofia says.
The course created by Noreen Halimani, a PhD student at CLS, was titled Deep Work, Productivity and Getting Things Done.
The main idea behind the course is making one's work more productive. At any given point, a student is handling more than one project at a time. In between attending classes, doing research, writing theses, applying for grants, attending conferences, and just completing daily tasks, one can sometimes feel overwhelmed and not know where to start.
"I prepared this course to help students navigate this treacherous time in their professional careers by simply cultivating what Cal Newport called deep work ("Professional activities performed in the state of distraction-free concentration that pushes your cognitive capabilities to their limits." Cal Newport.) The beauty of Deep Work is that it also teaches one to effectively manage their time because, at its core, it requires one to track time spent per given project. It is killing two birds with one stone, focus and efficient management of time, two skills I believe are the sine qua non for getting ahead in one's career," Noreen explains.
Noreen is deeply involved in the course, since it touches a vital topic for her. "I struggled a lot with procrastination to an extent where it made me extremely sad because I believe procrastinators care deeply for tasks they should do. However, completing tasks last minute provided an excuse for unfavorable outcomes. I would find myself saying, well, the result is this bad because I just didn't prepare for the task. Later on, the regret kicks in, and I start thinking, hmmm, if only I had prepared early.  This kind of self-criticism is detrimental to oneself and enables self-sabotaging behavior, and no one should ever go through that. This course is vital for me because it teaches discipline. With discipline, we are liberated from the typical 'I don't feel like it' excuses, which prevents us from doing that which we ought to do," Noreen adds.
Sabah Farshad, a PhD student at the Skoltech Center for Entrepreneurship and Innovation (CEI), delivered a course, Negotiation Tips and Tricks, presenting 60 pieces of wisdom in a captivating way.
"Teaching has always been one of my favorite activities. I love it and never get tired of being in touch with young passionate students, engage in the challenges that they bring up, and actively listen to their concerns. In the last decade, I have been spending considerable time to learn about effective communication and negotiation. There is no doubt that this is an essential skill for this era of communication. For me, so far, it has been one of the best experiences that I have had since I joined Skoltech. I am learning from my students. They are smart, passionate, and active. I have enjoyed all the moments discussing with them and wish to experience the same adventure again," Sabah says.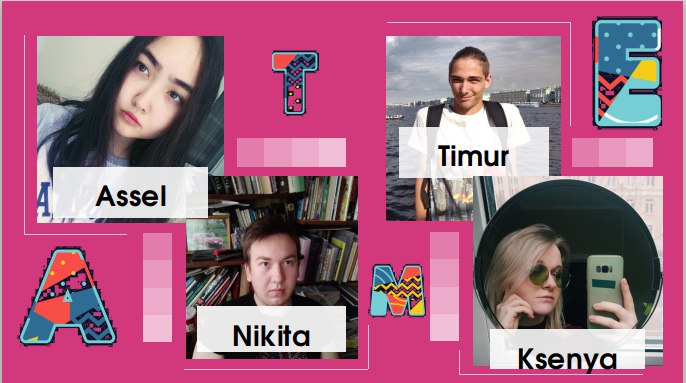 Kirill Kurdin, a PhD student at the Skoltech Center for Energy Science and Technology (CEST), gave a course, Kirill's Gambit: Strategic Thinking 64, sharing his professional experience in chess. He helped students to discover the world of chess, which, just like many other areas, has gone online and become more accessible. Kirill is convinced that along with gaming skills, his course helps develop strategic and tactical thinking.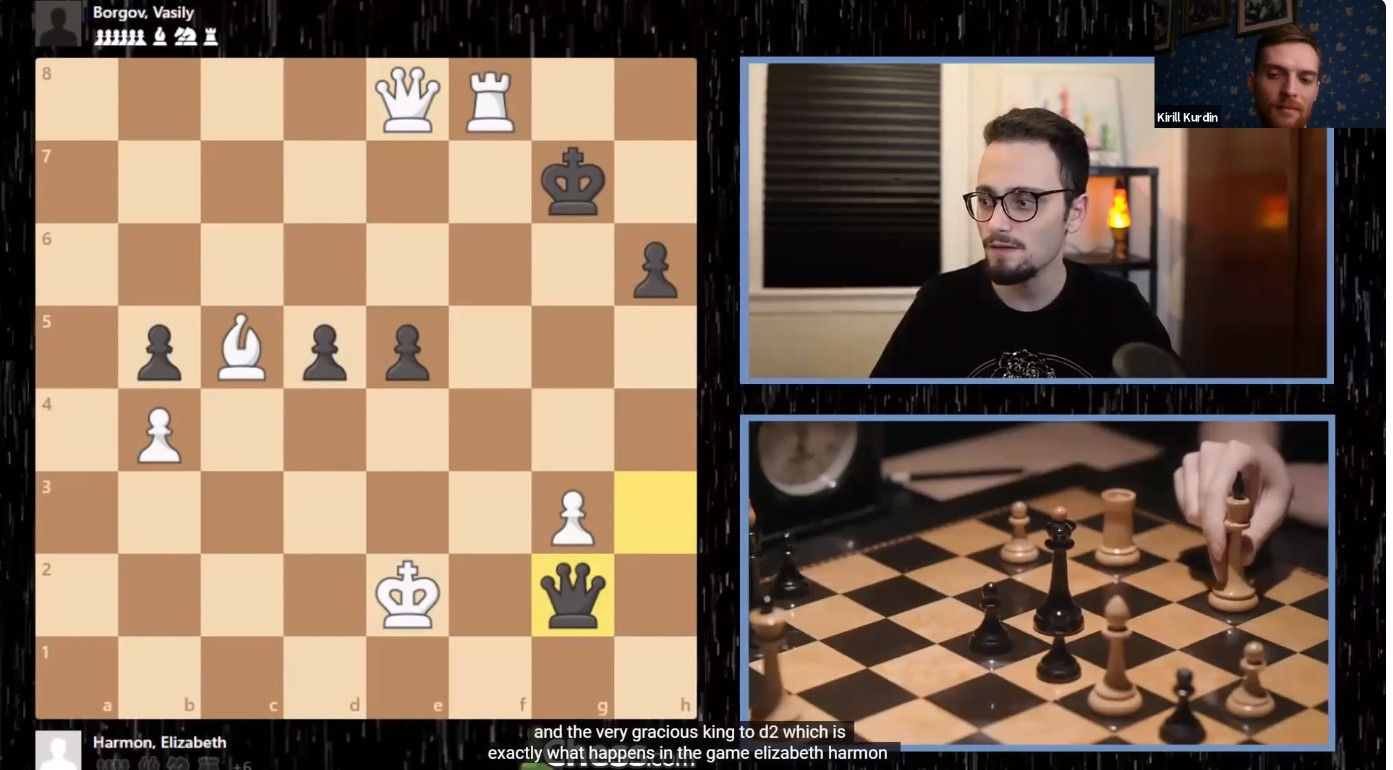 "Make sure your resume says that you play chess to prove that you are a strategic thinker," an older businessman once said to a young man applying for a job with an industry trade group. Strategy and tactics are the two key concepts that all chess players should be aware of right from the start. The classes will address both strategic thinking and fast tactical actions using chess as an example. The ancient game of chess cultivates independent thinking, wise decision-making, and the will to win and excel. It also enhances your IQ, concentration, and memory," the course description says.
"As the lead instructor, I was impressed with my students' interest and engagement. They were not only well-disciplined, but also very active in class and diligent in their homework," says Kirill, who plans to build and lead a Skoltech chess team.
MSc students from the Skoltech radio team led by Timur Chikichev (2nd year MSc student, Space and Engineering Systems program) delivered a course, Starting a Radio Station from Scratch.
The program was focused on useful hands-on skills, such as setting up a web radio channel, creating the content, and hosting online sessions.
"As social communications are badly affected by online learning in the pandemic environment, a radio station can be a powerful community engine. Although a wonderful idea in itself, creating a university radio station is a tall order in terms of resources. Our course is designed to involve students with different interests and backgrounds in this process," Assel Yermekova, one of the course authors, says.
"The students went through all the steps of creating their own radio broadcasts. Some tasks were great fun, while others, like tongue and diaphragm exercises, were rather embarrassing. But overall, it was an exciting experience. We are grateful for the opportunity to create and deliver this course. We take pride in the fact that two attendees have already joined our team," Timur Chikichev says.
Contact information:
Skoltech Communications
+7 (495) 280 14 81