Arzu Kurgan and Desmond Dorhjie from Skoltech have been selected as Stanford US-Russia Forum (SURF) fellows for the 2020-2021 program. They will be a part of a delegation of 51 SURF fellows selected from the most competitive applicant pool of more than 700 applications from 215 universities — a 5% acceptance rate. The delegation originally hails from 11 countries, represents 39 institutions, and speaks over 25 languages.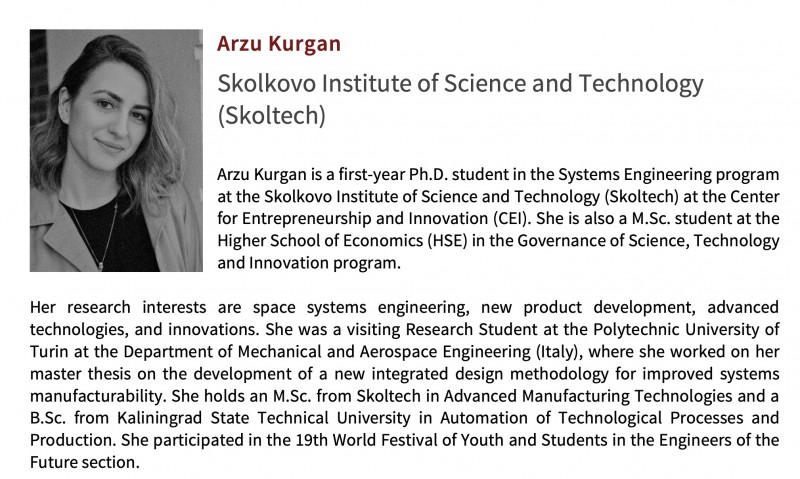 Throughout the 2020-2021 academic year, SURF fellows will be working together on research projects, exploring US-Russia relations. The fellows will collaborate in a diverse array of fields which include security and arms control, economic development, ecological collaboration in climate and environment, media, and humanities. The mission is to promote US-Russia dialogue and engage with key policymakers to advocate for collaborative, mutually beneficial, and innovative solutions.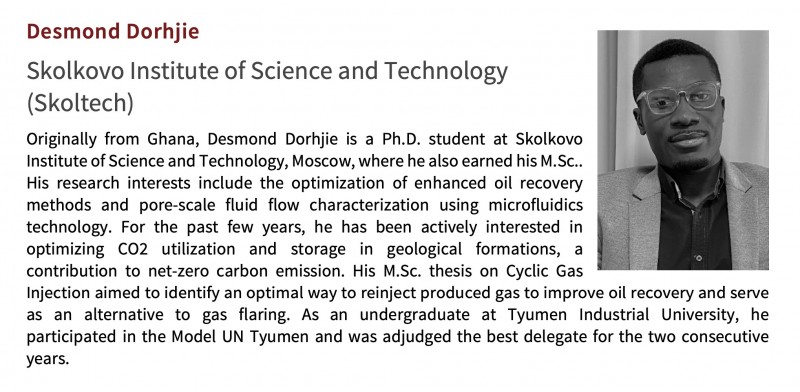 Members of this year's delegation have worked and interned at the major companies and organizations, including but not limited to: the Cabinet Office of the UK, Carnegie Endowment for International Peace, Citizens Bank, Eurasia Foundation, Fermi National Accelerator Lab, Google, Goldman Sachs, Hoover Institution, International Monetary Fund, Russian Ministry of Culture, UNESCO, United Nations, USAID, the White House, WIRED, and the World Bank.
Among the institutions that they represent are Yale University, Skoltech, Princeton University, Freie Universität Berlin, Russian Academy of Sciences, University of California Berkeley, Harvard University, Moscow Institute of Physics and Technology, Stanford University, University of Tyumen, Northern Arctic Federal University, and more.
The Stanford U.S.-Russia Forum ()
Contact information:
Skoltech Communications
+7 (495) 280 14 81