The term 'Deep Tech' refers to startups that develop their products based on AI, neurotechnology, advanced materials, robotics, blockchain solutions, and quantum computing.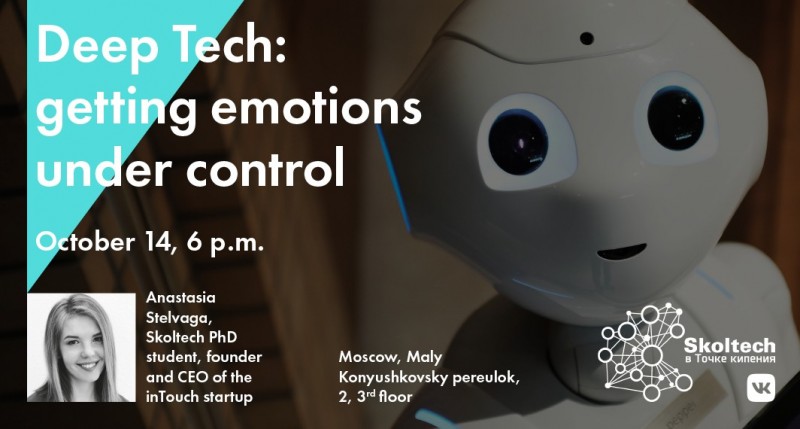 The few companies that have succeeded in building their business around breakthrough technology command admiration. Founding a startup in itself is a dicey undertaking, while bringing frontier science into real life increases the related risks and uncertainties exponentially. The intricate inner workings of a Deep Tech startup are often enfolded in mystery.
Anastasia Stelvaga will share her experience in creating a human emotion recognition technology using data from wearable electronics. She will talk about the hurdles encountered at different development and commercialization stages from lab experiments and search for market opportunities to fitting a product in the existing infrastructure.
* * *
Anastasia Stelvaga, a physicist and founder and CEO of the inTouch startup, graduated from Novosibirsk State University (NSU) and earned her Master's degree in Advanced Manufacturing from Skoltech. Currently an Engineering Systems PhD student at Skoltech and a participant in the Skoltech-MIT Next Generation Program, Anastasia is the author of a strategic research planning methodology tested at Airbus in Toulouse, and a finalist of Leaders of Russia 2021.
Register here.