Dmitry Medvedev, the deputy head of the Security Council of Russia and the chairman of the board of trustees of the Skolkovo Foundation, has convened the board for a meeting at Skoltech, noting the Institute's achievements.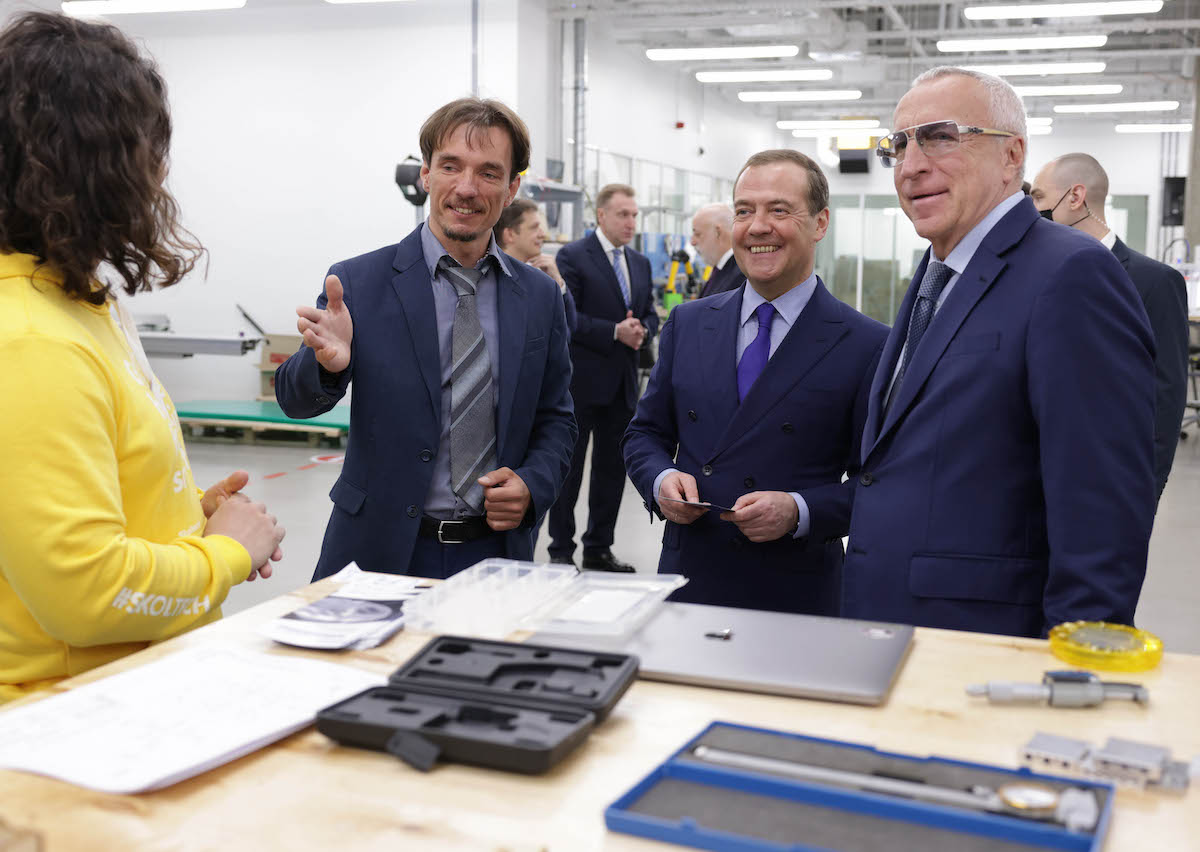 "At the dawn of Skoltech, nobody believed in this cause. People said: Why build another research institute — of which we have plenty — if everything's fine as it is. But things turned out differently, and by now, the set of competencies Skoltech possesses has come to be unique. This is universally recognized, including by those who used to feel quite skeptical about the Institute's future. It was envisioned as a science center open to the world, and it did cooperate with institutions across different countries. Right now, contacts are limited, but we should continue working on joint projects and seek partners that are ready and willing to collaborate," Medvedev said.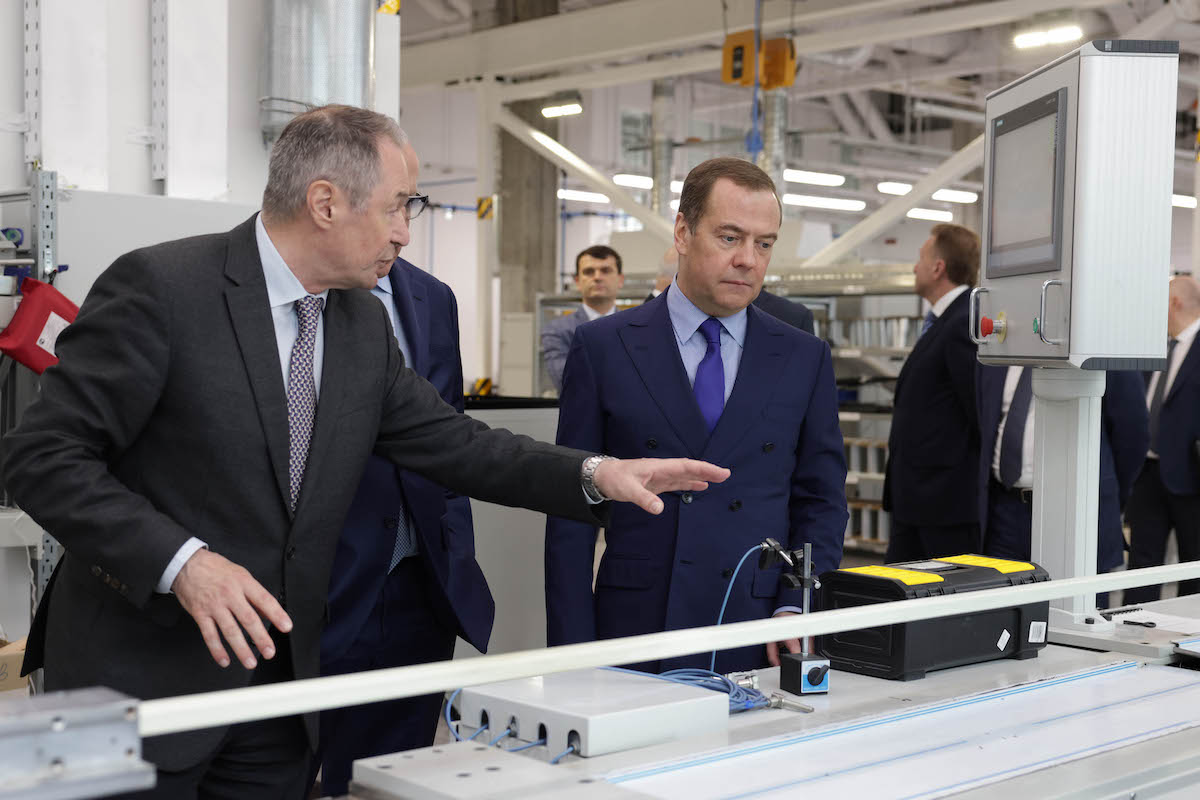 Having stood at the Institute's origins 10 years ago and later unveiled its new campus, where today's meeting took place, Medvedev could now personally witness Skoltech's research centers with their latest equipment. He was shown around the Laboratory of Composite Materials and Structures, the Advanced Imaging Core Facility, and the FabLab workshop, where he met the students. He also saw Skoltech's 5G base station and got acquainted with the project production of cathode materials. The Skoltech-based Medical Digital Diagnostic Center (MDDC) was presented to Medvedev by SberMed AI, a company whose artificial intelligence-based platform encompasses more than 50 solutions of its own or developed by other companies from the ecosystem of Sber and its partners, including a smart assistant for doctors with "Top 3," "CT: Lungs," and "CT: Stroke."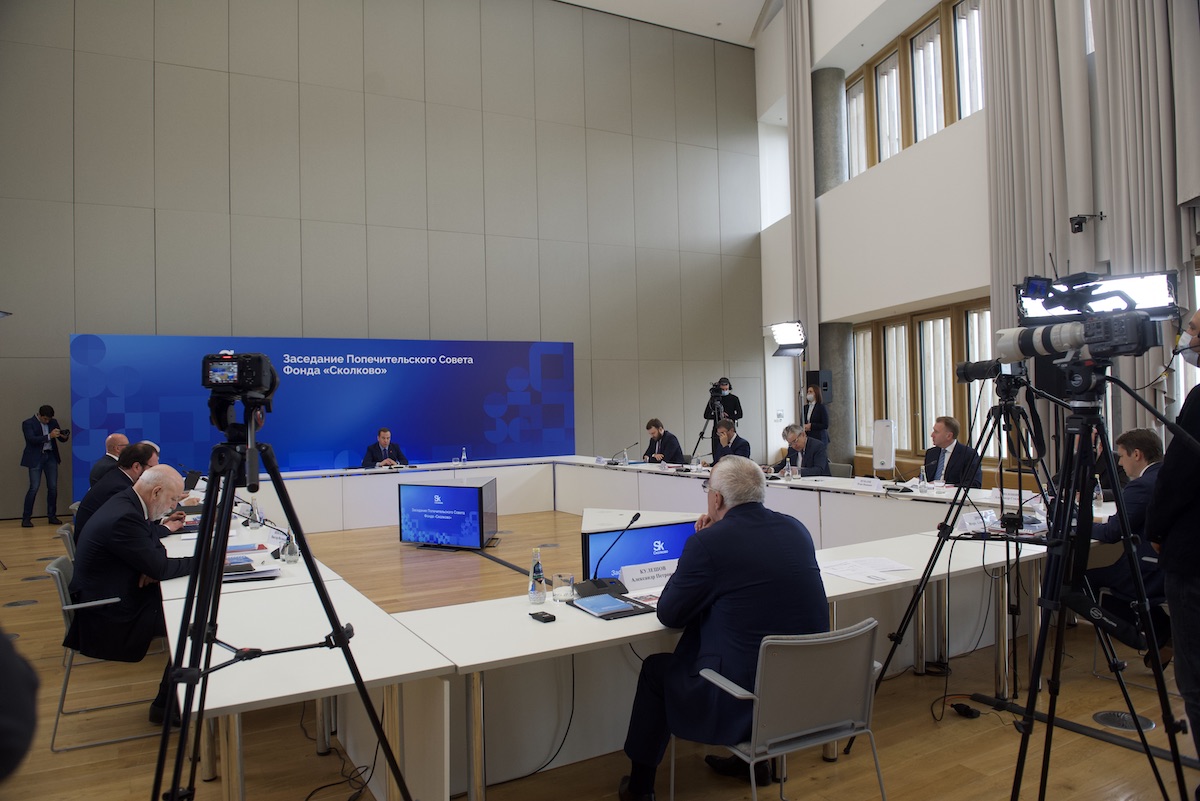 The board meeting featured an announcement of the plans for joint consortia between the Skolkovo Foundation, Skoltech, and VEB.RF — the resulting Skolkovo Ecosystem 2.0 will ensure a unity of demand, production, and technology.
"Skolkovo was conceived 10 years ago, and there is no doubt that changes in the agenda are in order. The main objective of Skolkovo 2.0 is to prioritize very specific areas — things Russia cannot live without. Our goal is to have the bulk of the Skoltech and Skolkovo competencies focused on the key areas of development," Skoltech President Alexander Kuleshov said.
Based on the data for 2021, the student body of Skoltech numbered more than 1,000 master's and PhD students. Of those having graduated in that year, 70% have been involved in innovative activities in Russia. The 2021 edition of the Nature Index rankings of the world's best young universities listed Skoltech at No. 35 for physics and at No. 65 overall. The Institute has over 40 modern laboratories with state-of-the-art equipment.
Contact information:
Skoltech Communications
+7 (495) 280 14 81