Master of Science Program
The core aspects of the Materials Science program are:
Cutting edge research in Materials Science
Covers the lack of modern materials science educational programs in Russia
Interdisciplinary mix of engineering and natural sciences that is unique among universities in Russia and beyond
Industrial immersion
Entrepreneurship and innovation component
Renowned faculty with international experience and collaborations
Key information

Program starts
September 1
 Application dates
 
Modes and duration
Full time: 2 years
Tuition fees
No tuition fee for applicants who pass the selection process
 

---

Awarded degree
Master of Science in Materials Science

Field of Science and Technology
22.04.01 Materials Science and Engineering

Language of instruction
English

Accreditation
The program is accredited by the Russian Government, certificate №3539 from April 07, 2021. 
License №2880 from February 05, 2020.

Entry requirements
A Bachelor's degree, or its equivalent in physics, chemistry and materials science.

English language requirements
If your education was not conducted in the English language, you will be expected to demonstrate evidence of an adequate level of English proficiency.
Content
The curriculum of the program provides both a broad and integrated overview of materials science and the opportunity for in-depth study of a particular problem emphasizing either theory or experimentation under the guidance of a research supervisor.
MSc Program Structure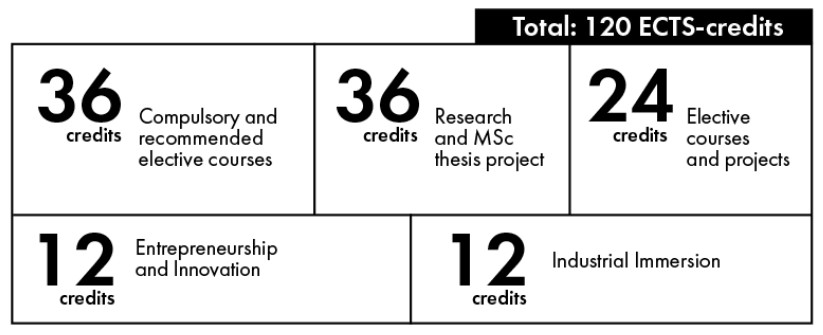 Learning & Professional outcomes
A successful graduate of the program will know and be able to:
Apply knowledge of fundamental science and engineering to identify, formulate and solve complex materials and device problems;
Design and conduct experiments, as well as to analyze and interpret data;
Function in multi-disciplinary teams;
Communicate effectively;
Use the techniques, skills, and modern technological tools necessary for engineering practice;
Recognize the need for, and be able to engage in life-long learning;
A knowledge of contemporary issues.
Career opportunities and paths
Students graduating with a Master of Science degree in Materials Science and Engineering are in great demand throughout the national and international high-tech market.
Career paths:
PhD positions in academic & research institutions;
Specialist positions in the directions of engineering, manufacturing and support in various fields (batteries, solar cells, etc.) as well as Skolkovo resident companies and startups.

Faculty
Research
Main research areas:
Materials and devices for energy conversion and storage
Materials and devices for optoelectronics
Nanomaterials
Materials synthesis and characterization
Materials modeling

Academic partners:
MSU, MIT, MIPT, Institute for Problems of Chemical Physics, Mendeleev University of Chemical Technology
Industrial partners (signed Memorandum of Understanding):
Systems for Microscopy and Analysis (SMA)
Industrial partners:
TEEM, Tagras, Kamaz, Samsung, Bosch
Summer internships:
SMA, Nissan, Titan, InEnergy, Spectralaser, Gaspromneft NTC, Los Alamos National Lab, etc.
Apply now!