Vice President for Finance and Operations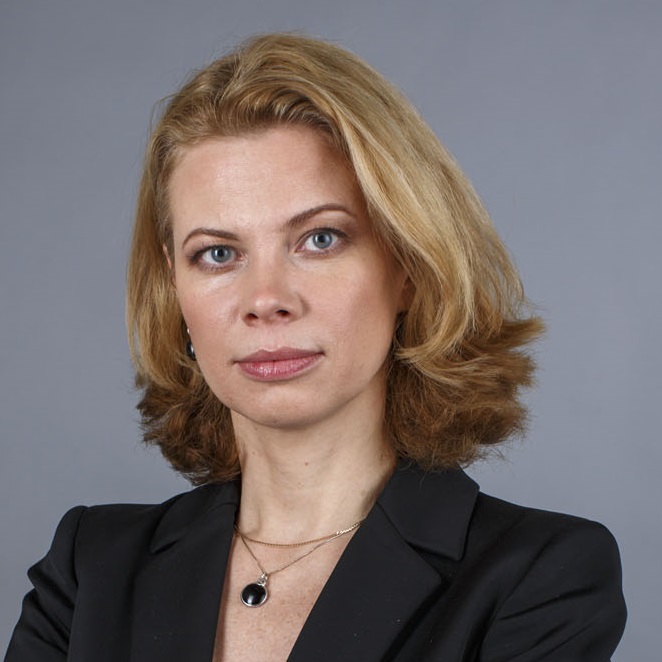 As Skoltech's Vice President for Finance and Operations, Tatiana Zakharova is responsible for coordinating all activities related to financial planning, personnel policies and legal support at the Institute. She also oversees procurement, informatization and document flow.
Previously, she served as Finance Director at the Institute, a role she took on in May 2016.
Zakharova graduated from the Moscow State Academy of Informatics, where she majored in mathematics. She also holds a Master's Degree in Economics from the Higher School of Economics. She has been a member of the Association of Chartered Certified Accountants (ACCA) since 2001. She has nearly two decades of experience in the fields of corporate reporting and finance.
Prior to joining Skoltech, Zakharova served as Chief Finance Officer (CFO) at Megafon-Retail, where she was responsible for driving the optimization process, managing SAP re-engineering (ERP), managing the procurement process and leading the implementation of working capital improvement initiatives. While there, she was also responsible for the development and implementation of a new investment process.
She also served as CFO at NetByNet Holding (Megafon Broadband operator), where she was responsible for the controlling, reporting, budgeting and financial processes. In this role, she also developed a cash-management control system and organized the procurement process.
Prior to that, Zakharova worked for OJSC VimpelCom as Head of the Corporate Reporting and Planning Department (Russian segment), where she was involved in preparing US GAAP & Managerial Reporting. Her responsibilities included driving monthly management reporting for the board of directors and management. In this role, she led and controlled all activities associated with the preparation, consolidation, and performance of budgets, and implemented budget control systems. Zakharova was also responsible for delivering the analysis of financial results to the board of management and developing recommendations for operational actions.
Zakharova has also served as Senior Auditor (Energy Division) at KPMG Russia. In this role, she was responsible for conducting audits of companies in the oil and gas sector, including providing detailed descriptions of oil and gas activities, drafting analyses of business, technical, accounting and tax implications and focusing on strategic impacts.
See also