Chairman, Skolkovo Foundation Board of Directors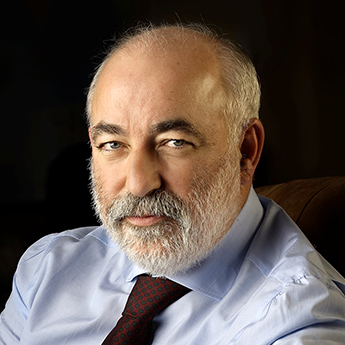 Victor Vekselberg is the President of the Skolkovo Foundation and Chairman of the Board of Directors for Renova Group.
In 1990, he founded Renova as an investment and business development company, structured as a Russian-American joint enterprise. Within Renova, he served as General Director and currently governs as Chairman of the Board of Directors.
In 1996, he co-founded SUAL Holding and governed as President of SUAL Group until 2003 when he became Chairman of the Board of Directors.
From 2002-2003, he served as Chairman of Tyumen Oil (TNK), and he continues to play an active role as a member of the board of directors at TNK-BP.
In 2007, he became Chairman of the Board of Directors for United Company Rusal (UC Rusal).
In March 2010, Russian Federation President Dmitry Medvedev appointed him to head the Russian-based portion for creating an innovation center in Skolkovo.
Victor Vekselberg is a member of the Russian Union of Industrialists and Entrepreneurs (RSPP) and Chairman of the Committee on International Cooperation for RSPP.
He graduated magna cum laude from the Moscow Transportation Engineering Institute and completed his post-graduate studies in the Dorodnicyn Computing Centre of Russian Academy of Sciences and received his Ph.D. ("kandidat nauk") in mathematical sciences.
See also