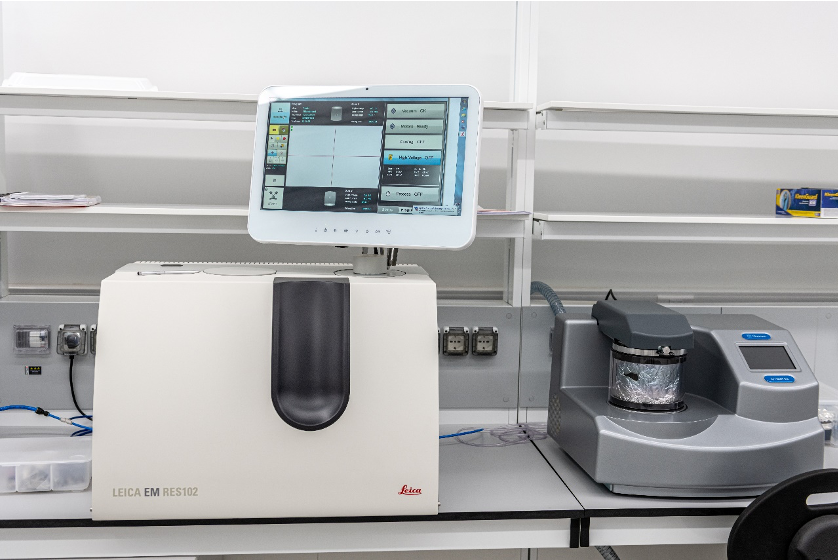 Ion Beam Milling System  Leica RES102
Leica EM RES102 Ion Beam Milling System is designed for ion polishing of samples for scanning and transmission electron microscopy. Leica EM RES102 is equipped with two ion sources with a saddle-shaped field, providing variable particle energy and high productivity.
Production year, manufacturer, country of manufacture: 2019, Leica Microsystems GmbH, Germany
Technical characteristics:
Voltage range – 0.8-10 kV
Angle range from -45 to + 45°
Maximum sample sizes:
SEM – maximum diameter 25 mm, height 6 mm
Slopecutting – maximum height 5 mm, thickness 3 mm, length 15 mm
TEM – the minimum thickness is 50 μm, the maximum diameter is 14 mm, the etch diameter is 3 mm and 2.3 mm.