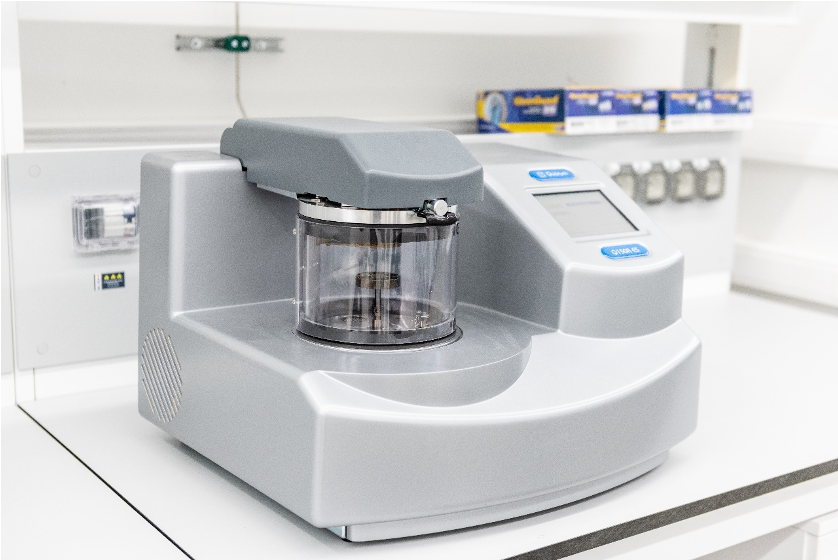 Magnetron sputtering machine Quorum Q150R ES
The Q150R ES is a fully automatic, compact, combined system with interchangeable inserts for sputter coating or carbon evaporation system suitable for SEM and other applications.The deposition head inserts can be swapped in seconds and the intelligent system logic automatically recognizes which insert is in place and displays the appropriate operating settings.
Production year, manufacturer, country of manufacture: 2018, Quorum, England
Technical characteristics:
Diameter of the vacuum chamber – 165 mm
Current range – 1-80 mA
Spraying time range – 1-3600 sec.
Maximum sample size – height 30 mm, diameter 140 mm
Number of samples 6 standard tables for EMS
Fully automatic control via a color touch screen provides quick data entry and easy operation.
Targets in stock – Au, C, Pt, Cr, Al.