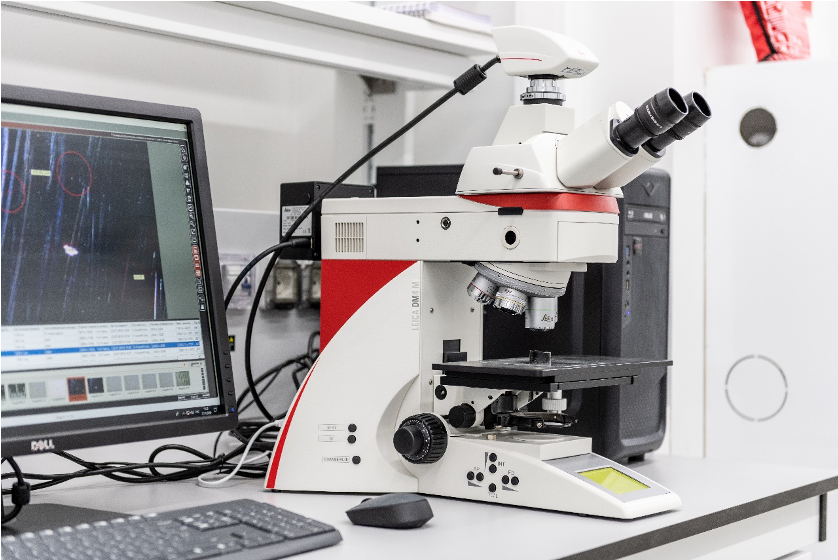 Optical microscope Leica DM 4M
Research microscope Leica DM 4M, which uses an ultra-bright LED light source, provides contrast images in bright-field or dark-field modes. The microscope is equipped with a 5-lens revolver with working magnifications of x5, x10, x20, x50 and x100. Optical microscope Leica DM 4M is designed for research in the field of materials science, geology and mineralogy.
Production year, manufacturer, country of manufacture: 2019, Leica Microsystems GmbH, Germany
Technical characteristics:
The maximum magnification of the microscope ×1000 (a set of lenses ×5, ×10, ×20, ×50 and ×100)
Bright Field Reflector Module BF
Dark Field Reflector Module DF
Mechanical sample stage with shifting range of 102×102 mm
Digital Camera Leica MC170HD
LAS Measurement software package for measuring geometric parameters.