The First Deputy Prime Minister of the Russian Federation Andrey Belousov paid a working visit to the Skolkovo Institute of Science and Technology, where he got acquainted with Skoltech's innovative developments in energy technology, photonics, hydrocarbon recovery and telecommunications, including, among other things, a 5G base station and the world's first ultrafast room-temperature polariton transistor created at Skoltech and a project manufacturing facility for cathode materials.
While touring the Advanced Imaging Core Facility, Belousov gained first-hand evidence of the impressive capabilities of Skoltech's infrastructure.
The Deputy Prime Minister visited the Skoltech-based Medical Digital Diagnostic Center which continuously receives statistics and other data from regional clinics, AI-processed preliminary medical reports, and online verification data from medical consultants.
As part of the visit, Belousov met with the top management of Skoltech and the Skolkovo Foundation and VEB.RF executives to discuss a plan for transforming the ecosystem agenda, Skolkovo 2.0. It was decided to build a model of consortia which would operate within the "demand − production – technology" framework to meet the country's technology needs in priority areas with strong competencies.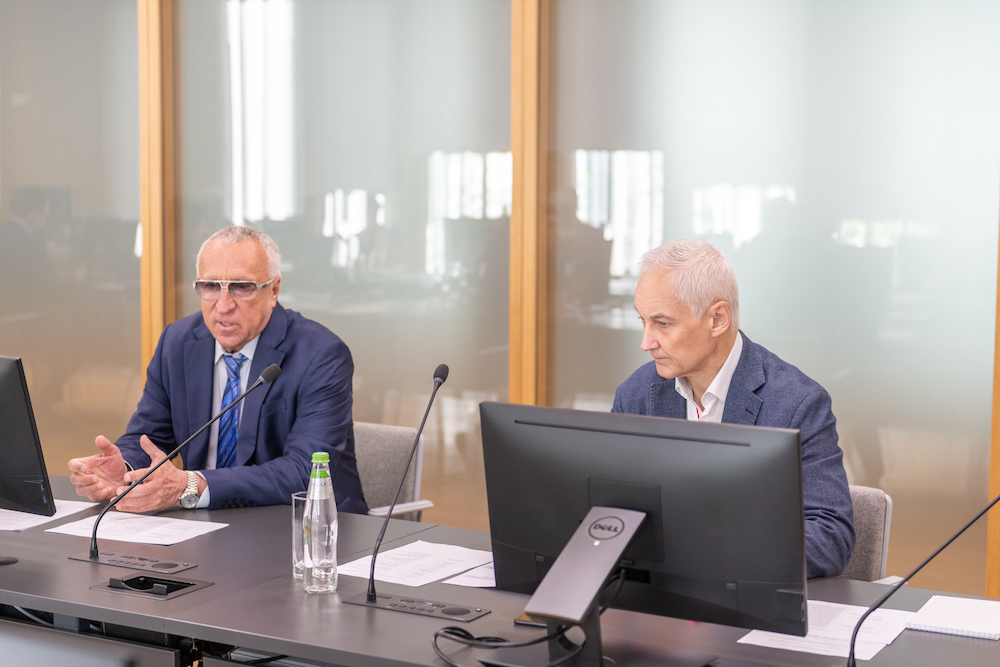 Contact information:
Skoltech Communications
+7 (495) 280 14 81