On Friday, January 18, experts on innovation, R&D, and education gathered at the Gaidar Forum to discuss a wide variety of issues relating to the Russian educational system and its role in creating an innovative society.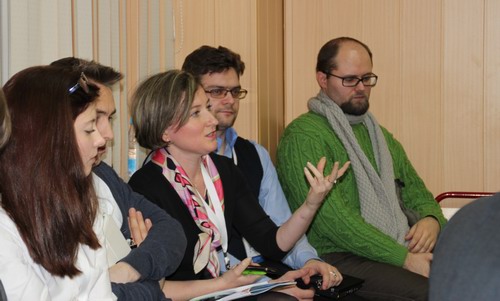 The speakers, including Ilia Dubinsky, focused on the role universities play in generating innovation and raising demand for it. They also touched upon the steps necessary for Russian universities to adapt to the changing economic context, the growing demand for talented researchers, innovators, entrepreneurs and managers, and expectations by their future employers in industry.
In his speech Ilia focused on the key features of an Innovative University, stating, "In the Innovative University education is
complemented by research with consideration of use and integrated with curricular and extracurricular programs that teach innovation and entrepreneurship skills, foster knowledge transfer to society, and facilitate close exchange with the relevant communities outside the university. Students of such a university learn how to find solutions to open-ended challenges. All the university's activities aim to result in positive economic impact and social benefit."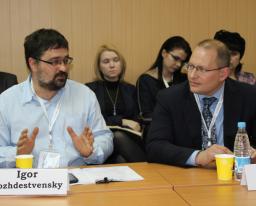 Ilia also analyzed some successful examples of teaching innovation from around the world drawing the conclusion that currently no institution in the world approaches teaching innovation systematically, covering all necessary components "by design". "Skoltech can be considered a laboratory of university innovation", he added.