Skoltech faculty, students and employees have direct access to the following databases:
Full text journal databases
Ebooks
Full list of Skoltech ebooks. Please note that some resources require prior registration.
 Dissertations & Theses
Bibliographic databases
Bibliographic databases contain metadata (bibliographic records) of scholarly journal articles, books, conference proceedings, etc. Please contact the librarian () if you need PDFs of identified content which is not directly  available in full-text databases listed above.
Analytical tools
Patent data base 
Library books catalogue (go to)
Books are available at the Library, new campus, Room E-R2-А5-2032. Open hours Mo-Fri 09:30AM-6:30PM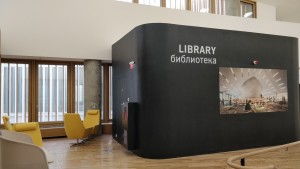 Remote access to the library resources outside the Skoltech network
To access Skoltech library resources from outside the Skoltech network, please follow the link and log into the system using your Skoltech account credentials.
Moscow school of management SKOLKOVO  Library
Please contact the librarian () if you want to use  Moscow School of Management library resources, incl. textbooks and business cases.