Our mission is to educate students in integrated science, technology and innovation based Master's and PhD programs, empowering a new "Skolkovo generation" with the skills, knowledge and competence to enable them to bridge the gap between fundamental science and innovation, to become transformative members of society, and to make an economic and social impact in the Russian Federation and around the world.
Skoltech serves as a new model in the Russian higher education sector, building solidly upon and unifying "scientific knowledge" with "useful knowledge." This approach will prepare graduates to innovate by bringing together the scientific and technical fundamentals necessary for innovation.
The university is an international community for students and faculty where all education is in English. Students can also increase their international experience through Skoltech's network of partner universities around the world. Easing student mobility, the education is aligned with the European Higher Education Area created by the Bologna process. The aim is that Skoltech graduates will excel in the international and intercultural working environments of the global market.
Furthermore, courses foster students' interdisciplinary understanding by continuously making connections between the disciplines; this is further reinforced through practical learning experiences  where students are required to integrate knowledge to address realistic problems. Through project-based learning activities, students are given the opportunity to build the knowledge, skills, and confidence necessary to undertake and lead research and innovation. Here, students practice communication and collaboration in the international environment to prepare them to become agents of change.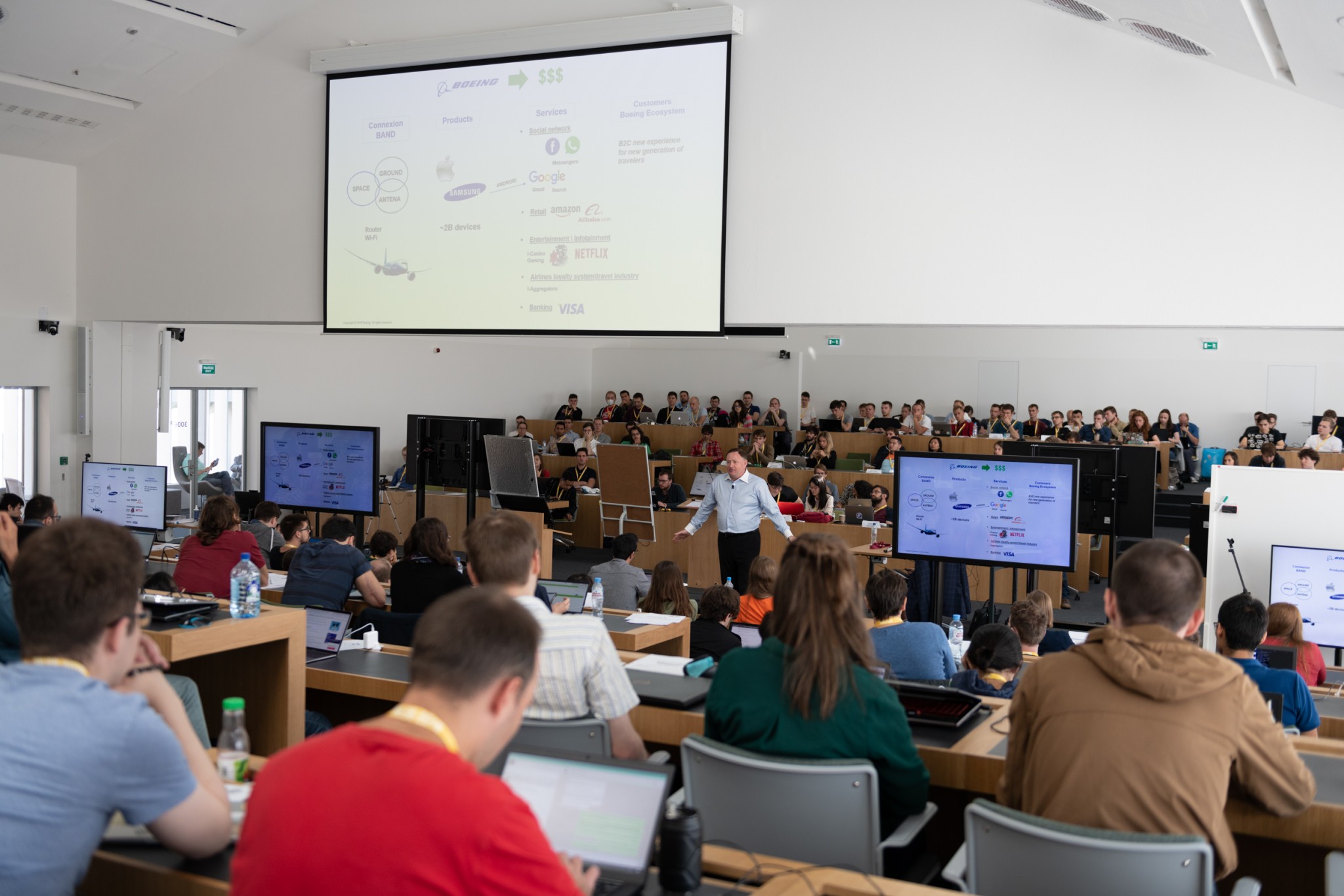 Finally, the special emphasis on innovation equips students with an understanding of the needs in society and how to lead the process of creating research-based innovations and bringing then to the market.
Through integrating research and education with innovation and formulating a high-level Learning Outcomes Framework, Skoltech educates graduates who will solve future problems by creating and using future technology as well as being active in future markets.
Key features of Skoltech education:
Cross-disciplinary project-based education
Education for innovation
Education with many opportunity cycles for practice (application periods, ISP, Industrial immersions, etc.)