Student Information System
The Student Information System (SIS) Sonis is an online system for managing student data and academic records, as well as the storing of other education-related information.
The purpose of SIS is:
to allow online registration of students to courses and projects;
to document grading, transcripts, assessment scores, etc.;
to record the list of courses and projects taken by the student throughout their study at Skoltech;
to track other education-related records and activities of the student.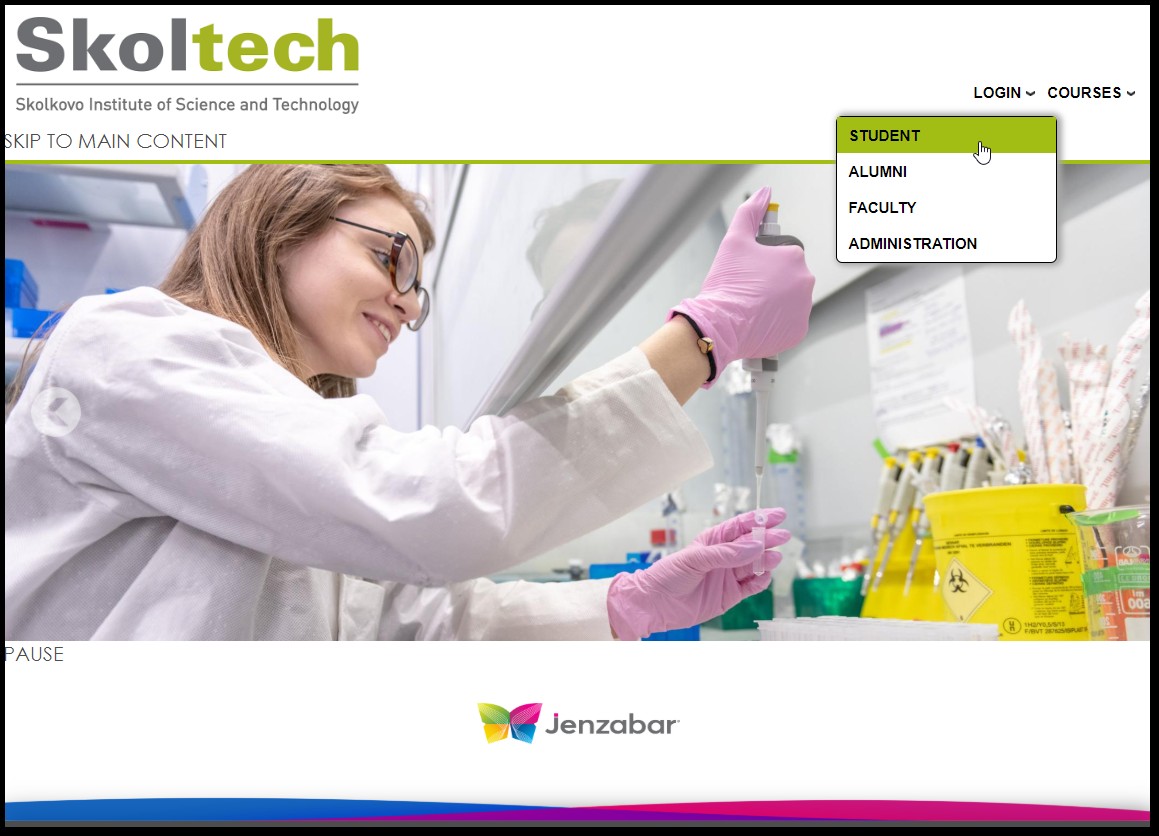 SIS is available at https://sonis.skoltech.ru/