Our Vision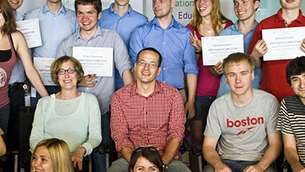 The Skolkovo Institute of Science and Technology is a central element of the innovation ecosystem of Skolkovo, attracting, educating and engaging the best talent from within the Russian Federation and overseas. The Institute interacts closely with research laboratories, ventures, enterprises and industrial partners, and helps create a crucible of economic and entrepreneurial activity based on the application of science and technology.
We aim to…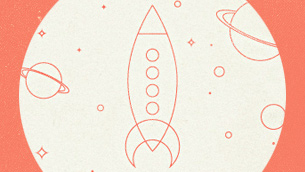 …help others by creating an Institute of learning and knowledge that will positively impact society. We intend to attract and nourish world class scholars and students, thinkers and doers, to lead this effort. We intend to create closely linked programs of research, education and knowledge exchange, catalyzing innovation and entrepreneurship.
Our Beliefs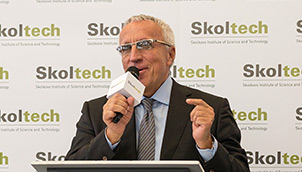 We believe that it is possible to create from nothing a new university of high international quality. We believe that such a university can impact the innovation system, at least on a regional scale, and perhaps nationally and internationally. We believe that an effective innovation system can improve the quality of life, health, and economic stability of a nation. If you share our vision, intentions and beliefs – join us at Skoltech.