On January 29 and 30, Skoltech organized a Master Curricula Review of educational programs in Lausanne, Switzerland, receiving external feedback and advice on how to proceed in the development of Skoltech's graduate-level curricula.
An eight-member international panel reviewed Skoltech's Energy and IT Master's degree programs and very positively responded with advice and affirmation of its current development. They also participated in discussions on the Entrepreneurship and Innovation component and how to incorporate into the curricula.
The panel, including members from École Polytechnique Fédéralen de Lausanne (Switzerland), Royal Institute of Technology (Sweden), KU Leauven (Belgium), UNESCO, Aalborg University (Denmark), Imperial College London (UK), and Stanford University (USA) advised Skoltech on how universities in Europe and the US structure their education and gave insight into what aspects could be further developed.
They positively appraised the collaboration between Skoltech and MIT, noting the benefits gained in branding, access to learning materials and teaching resources, increased credibility and professional development opportunities.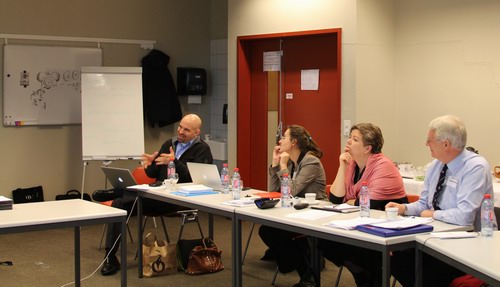 They also commented that the unique educational structure and content of the curricula would help attract good students.
Yet they also pointed out that the balance between basic science and engineering courses as well as their integration into the overall programs could be improved.
Specifically they advised integrating ethics and sustainability into the programs as important themes for developing the engineering and society dimension.
"Those are prominent issues in the Skoltech Learning Outcomes Framework, but clearly we need more comprehensive documentation of the IT and Energy programs, to make it possible to review how well these and other topics are integrated", said Kristina Edström, Skoltech's Director of Education.
The panel also encouraged plans for utilizing the asset of Skoltech's multi-campus structure by forming student collaborations with MIT on design-build activities.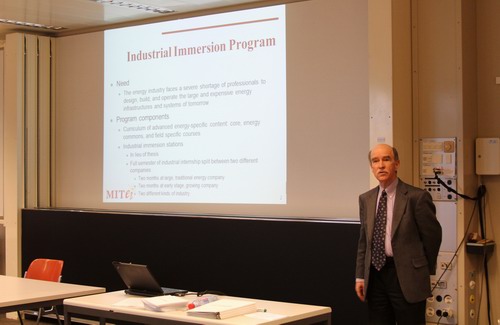 During the discussions, Skoltech's leadership learned more about the entrepreneurial culture at Stanford and how this culture is fostered and supported at the university level. Experts from EPFL also shared the university's vision on internships with industry and how they are organized and assessed.
Skoltech has received a full report form the international panel, and plans are already underway for both more internal and external planning and review meetings before the classes start in the fall.
"At Skoltech, we are uniting the best practices in engineering education from around the world, and only by engaging our peers and students are we able to reach that level of excellence we desire," said Dean of Education Mats Hanson. "The response to the review was so positive that we would like to continue them on a regular basis in the future."