On March 25-26, 2013, the Skoltech Center for Entrepreneurship and Innovation, the MIT Skoltech Initiative, and the Skolkovo Foundation led a two-day workshop at the Massachusetts Institute of Technology in Cambridge, MA to develop a vibrant community among entrepreneurial universities around the globe.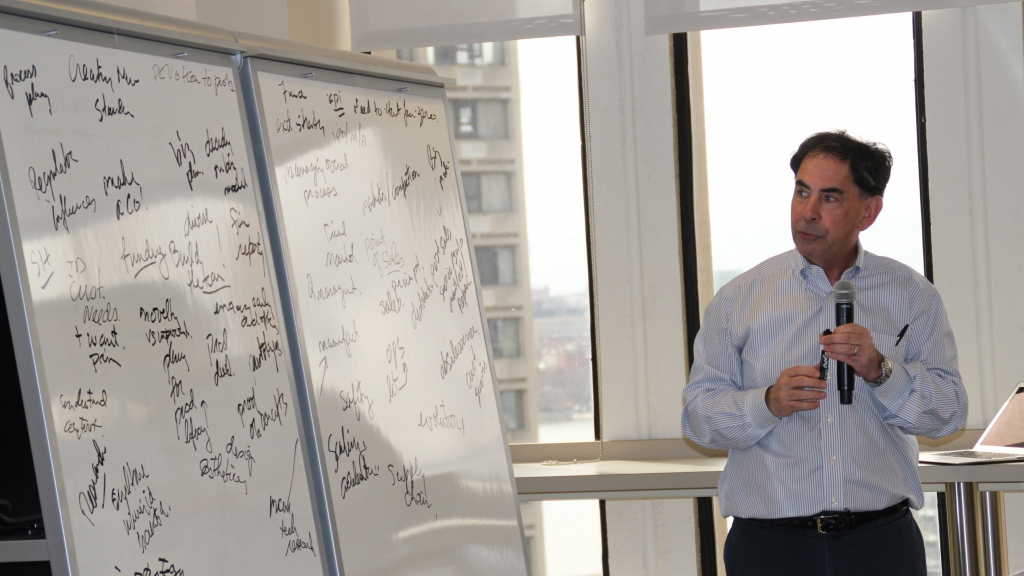 Part of a new series, the workshop brought together experts in the field of entrepreneurship and innovation to identify opportunities for expanding collaborative curricular and extracurricular activities among leading universities in Russia and around the world.
More than 50 scholars and practitioners from Europe, North America, South America, and Asia gathered at MIT to discuss innovation models and interactions between university, industry and government. The workshop aimed to develop a shared vision of university innovation and identify steps to cultivate innovative international university collaborations.
The workshop addressed topical issues for university members interested in promoting innovation. What are the attributes and metrics of success for an entrepreneurial university? How can universities better connect with the needs of industry and society? What does it mean to build an innovative infrastructure and how long does the construction take?
President Edward Crawley opened the workshop with an interactive session on developing a reference model for translating ideas into market products. Participants identified a long list of activities and procedures, that go between the idea and product, including prototyping, research, and operations. Through their collective work, they identified skills necessary to move ideas to impact, and realized these qualities can and should be taught to students at entrepreneurial universities.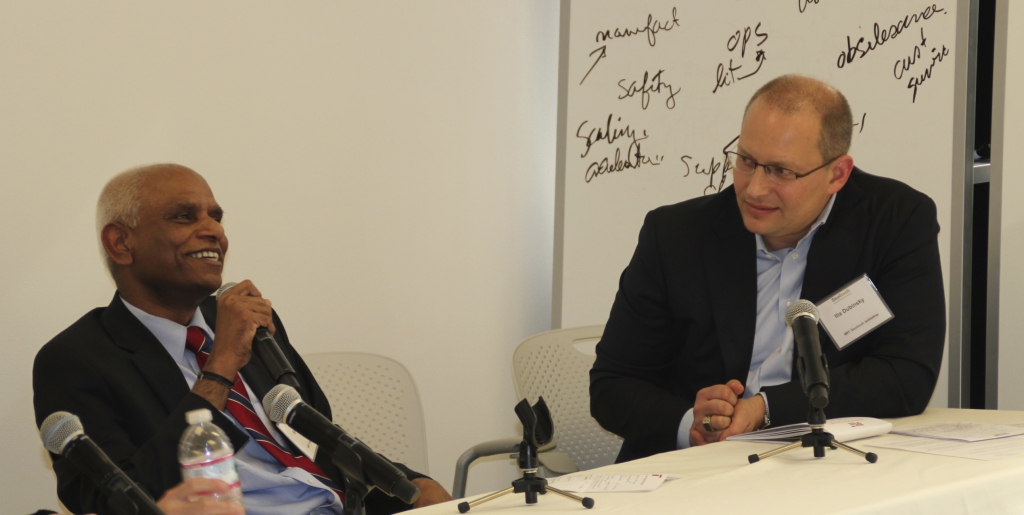 "The goal is to move beyond the sharing of best practices to identify new ways to nurture entrepreneurial behavior in our institutions. And to work together to solve important problems for society and for industry," said Professor Charles L. Cooney, faculty director, Deshpande Center for Technological Innovation (MIT).
During the workshop, attendees had an opportunity to listen to success stories from universities in Singapore, Portugal, and U.A.E.
In an industry panel with speakers from Sanofi and Intica, Ilia Dubinsky, director of the Center for Entrepreneurship and Innovation, moderated a discussion on enhancing interaction between industry and universities.
A key outcome was the announcement of funding to test several initiatives among the participating universities within one year. Proposals ranged from developing new models to accelerate the movement of research to products, to new venture formation, to projects providing new pathways for postdoctoral researchers.
Working in small teams, participants developed budget estimates and pitched ideas for eight pilot activities. The workshop attendees were invited to apply for funding in joint international teams. They were also asked to submit to Skoltech white papers, including underlying problems addressed, suggested solutions, and potential impact.
The workshop came to a close with participants committing to gather within a year to discuss and assess the proposed initiatives as well as identify further activities to build a network of entrepreneurial universities around the world.