March 1, 2013, Vice President for Academic Affairs Mikhail Myagkov traveled to Ekaterinburg as part of the Skolkovo Startup Roadshow, speaking about Skoltech's role in accelerating innovation.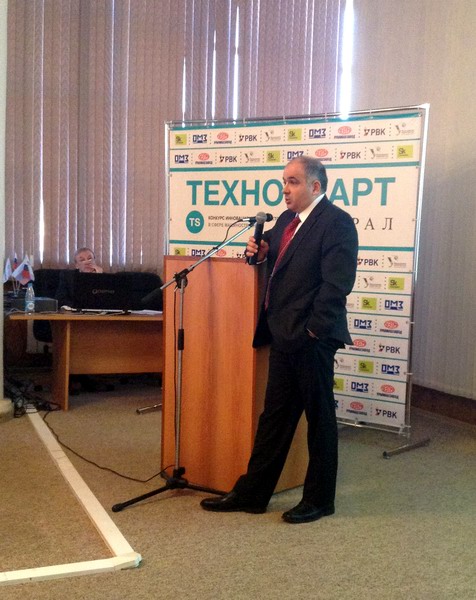 Mikhail discussed the accomplishments the university has made to date and informed the participants on the benefits of collaborating with Skoltech.
The event called Technostart: Ural, gathered leading innovative companies in mechanical engineering for a competition to win support from the business incubator Factory of Innovation and the opportunity to participate in a training lead by the incubator Startup Sauna.
At the event, Skoltech engaged representatives from OMZ Group, Skolkovo Foundation and Skolkovo Technopark, Uralvagonzavod, Sberbank, Agency for Strategic Initiatives, Ministry of Education and Science, Ministry of Communications, Ministry of Economical Development, and representatives of the regional administration.