The Skolkovo Institute of Science and Technology (Skoltech) and Tomsk Polytechnic University organized an international workshop in Sweden April 8-12 to share expertise and improve engineering education through the CDIO Initiative.
The workshop "Engineering Curriculum Development with CDIO – Innovative Learning Approaches" brought together representatives from eight Russian research universities. These universities are piloting programs to develop international standards of engineering education.
The group was also joined by experts from the Royal Institute of Technology (KTH), Chalmers University of Technology, Aalborg University and from professional organizations in Finland and Sweden. They gave presentations on best practices in engineering education and concentrated on the necessary steps to implement international standards and those of the CDIO Initiative into educational programs.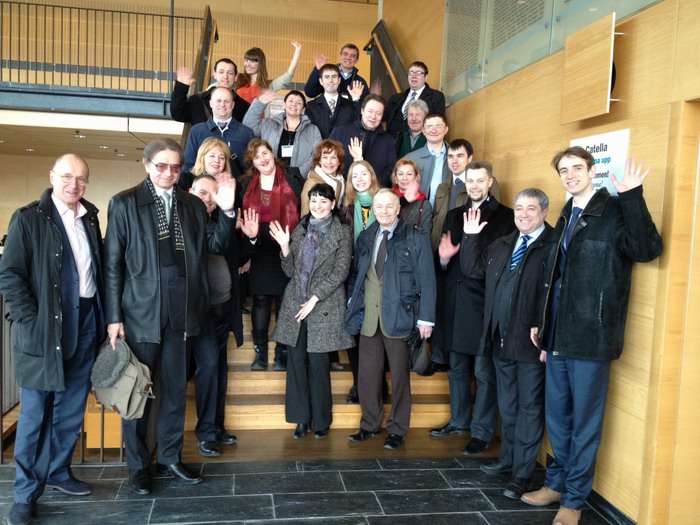 The CDIO Initiative is a worldwide collaboration of universities developing and implementing a new vision of engineering education. The Initiative believes engineering education should aim for a meaningful combination of disciplinary fundamentals and professional engineering skills to prepare the next generation of engineers for their working-life needs. To do this, the CDIO approach constructs learning outcomes and bases the formulation of curricula on them so students can Conceive — Design — Implement — Operate real-world systems, processes and products.
"Bringing together these Russian universities at the workshop is a great first step in our academic collaboration to implement new international standards and initiatives in Russia," said Mikhail Myagkov, Skoltech Vice President for Academic Affairs. "Cooperation is crucial for effectively modernizing engineering education and Skoltech will continue its effort to bridge Russian universities with the international scientific community."
The participants discussed the design, implementation and evaluation of educational programs with learning outcomes as the starting point. They gave special focus on how to integrate personal and interpersonal skills into curricula and teach product, process, and system building skills.
Representatives from KTH demonstrated how working and learning spaces as well as how lab structure can support and encourage design-implemented experiences. Participants also learned about the KTH Faculty Development Program. This program assists professors in implementing modern learning approaches that engage students directly in thinking and problem solving activities.
Professors and students from Chalmers University of Technology shared how Chalmers developed its innovation and entrepreneurship education. Lab tours in the mechanical and electrical engineering gave many ideas on how learning spaces for the hands-on components of CDIO education can be realized.
KTH, Chalmers, Skoltech and other Russian universities also gave presentations about their educational programs in areas like Nuclear energy, IT, Materials Engineering, Mechanical and Electrical engineering.
"Faculty at KTH and Chalmers were highly enthusiastic about meeting their Russian colleagues," said Kristina Edström, Director of Educational Development at Skoltech. "There was clearly an interest in learning about programs in Russian universities, and in the discussions, we made many interesting comparisons related to designing and governing curricula."