Skoltech Welcomes 45 New M.Sc. Students and Launches Classes in Russia for the First Time
Just one and a half years after being established, Skoltech admitted its second group of M.Sc. students, taking a key step on its path to educating the next generation of global leaders in innovation.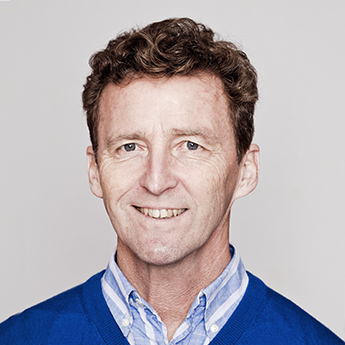 The 45 new M.Sc. students will join a pilot group of 20, who were accepted in May 2012. Together, they will launch Skoltech's two-year, English-language programs in Information, Energy, and Biomedical Science and Technology.
"I'm so impressed by the incoming students' level of talent and enthusiasm," said Mats Hanson, Dean of Education. "They are looking forward to an educational experience that bridges core research knowledge and innovation for producing an impact. It demands a special mind-set to take on global challenges, and this group fits that mold."
"I believe that it is both a large responsibility and a prestigious opportunity to be the first Skoltech students as we are developing with the institute. We are creating Skoltech in collaboration with its professors that is why such a great responsibility lies with us."
Aidana Nurzhanova, Information Science and Technology
The newly admitted class includes alumni from leading international universities, including University of Edinburgh, the Massachusetts Institute of Technology (MIT), Bilkent University, and Beijing University.
"During my undergraduate study, I decided to work as a dedicated scientific researcher and innovator. But the main problem that I kept facing was that the typical universities I've attended did not have the combination of education, research and innovation which is the "backbone" for creating future researchers and innovators. Now I've found Skoltech and for me it is like a "dream come true" kind of opportunity."
Mohammad Amirul Islam, Energy Science and Technology
Graduate, University of Edinburgh
They also represent the best universities throughout Russia, including Moscow Institute of Physics
and Technology, Moscow State
Technical University (Bauman),
Moscow State University, and St.
Petersburg State University.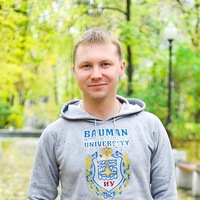 "I decided to apply to Skoltech because for me this is an opportunity to apply what I know to business and come up with new innovations."
Vladimir Zhuykov, Information Science and Technology
Graduate Bauman Moscow State Technical University
The students underwent a rigorous, two-stage admissions process, designed to assess their academic abilities, leadership qualities, and ability to work in teams. In the first stage, over 550 students from 26 countries submitted applications, letters of recommendation and descriptions of their successes in academia and research. Skoltech then invited 70 semifinalists to custom-designed Selection Weekends.
During the Selection Weekends, Skoltech gained greater insight into each student's abilities and discerned whether they would be a good match for the educational experience bridging science and innovation.
"Students are the core at Skoltech, and it is especially important in these early days of Skoltech to admit not only talented students but those who are the right fit with our mission and goals," said Bram Caplan Director of Student Affairs. "In the Selection Weekends this year, the incoming class excelled throughout group activities, challenges, and interviews, and I am very excited to see them exceed our expectations even more here at Skoltech."
On two separate weekends, the students in two different groups competed for the final spots in the program. They engaged in group activities, including science, engineering, technology, and design challenges as well as interviews.
During the challenges, students were broken up into groups of 4 to 6, where they engineered bridges, prototyped shock distributors, and conceptualized biomedical solutions for research problems.
Skoltech faculty and senior staff as well as MIT faculty and partners from the Skoltech Center for Stem Cell Research lead challenges, conducted interviews and evaluated students.
Next Steps
In August 2013, the admitted students will engage in a one-month Innovation Workshop at MIT. Afterwards, 32 of these students will join the first pilot class of 20 students in Energy Science and Technology and Information Science and Technology programs in Russia.
The remaining 14 students will participate in pilot programs for Biomedical Science and Technology and Product Design and Realization. They will spend one year abroad at Massachusetts Institute of Technology (USA) or University Medical Center Groningen, Netherlands before returning to Skolkovo for their full two-year Master's program.