From July 8-12, Skoltech and MIT brought together young researchers and leaders in the space industry as they laid the groundwork to increase support for human space flight in public policy and throughout society.
"We want to shape the way the world looks at space," said Skoltech President Edward Crawley during his opening address at the conference.
Twelve young researchers came to Moscow and participated in the five-day workshop. They used this opportunity to formulate a strategic plan for human space flight based on the work they had been doing since May as members of the International Space Exploration Strategy Group.
On May 17, Skoltech and MIT launched a research group to identify next steps in human space flight. Jonathan Battat representing the MIT Skoltech Initiative led the project, collecting applications and forming the 23-member community. The members then created working plans around three themes: 1) Exploration Rationale, 2) Exploration Destinations, and 3) Exploration Technologies.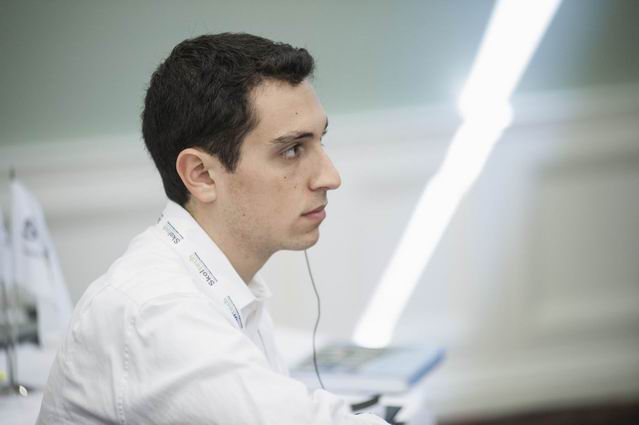 "Our group has a rich background covering policy and engineering aspects of space," said Battat. "I'm excited for them to bring their ideas together to figure out what the next steps will be in the future of exploration."
For one month the researchers developed ideas through online discussions on a Wiki and presented their results during the conference. They received direct feedback from each other and mentors, including Skolteсh Professor Alessandro Golkar and President Edward Crawley.
"The Wiki allowed us to stew our ideas and develop them, so when we got together, we could quickly iterate on what we were doing," said participant Jon Mihaly a postdoc at Caltech. "Because the problem is open ended, coming together allowed us to close on what we were working on and decide how we can get there in the next two months."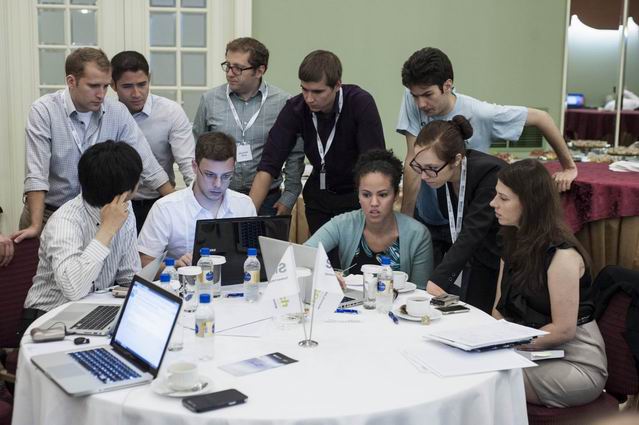 The researchers also visited the Gagarin Cosmonaut Training Center and listened to presentations by leaders in Russia's space industry such as Vitaly Davydov, deputy director of Roscosmos 2005-2013.
Members of business such as Mikhail Kokorich, President of Dauria Aerospace and General Director of ScanEx Vladimir Gershenzon also shared with the students their experiences and challenges
"Being in Moscow has helped to receive great hands-on exposure to the Russian space agency and their activities," said Alexander Burg a PhD student from George Washington University. "I've learned a lot about the Russian space sector that I otherwise would not have had."
Following the conference, the International Space Exploration Strategy Group will continue formulating their strategy proposal on how to promote space flight with the ultimate goal of putting a man on Mars. The group's work will then culminate in a report synthesizing recommendations for future exploration strategy. This report will be disseminated at the International Astronautical Congress in Beijing (September, 2013) and the Moscow Open Innovations Forum (October, 2013).