Russian SPE ApATeCh LLC, whose general director is Andrey Ushakov, Professor of Skoltech Center for Research, Education and Innovation (CREI) for Advanced structure, Processes and Engineered Materials, won the JEC Award, an analogue of Oscar in the field of composite materials and structures. For the ApATeCh Company, this is the third time that their products have received the JEC Award – an unparalleled case in the history of this prestigious award.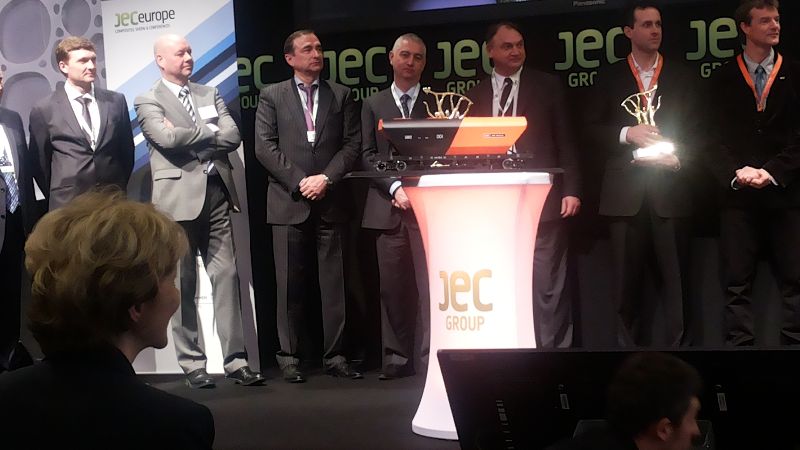 The award in the "Railway Transport" category was handed out during the largest global exhibition in the composite materials industry, the JEC Composites Show, which was held on March 11–12 in Paris. The winning project called "Hopper wagon body of composite materials manufactured by vacuum infusion" was implemented jointly by the Research and Production Company Applied Advanced Technologies – ApATeCh OJSC, F.E. Dzerzhinsky Scientific and Production Corporation Uralvagonzavod and the Dutch company Lightweight Structures B.V.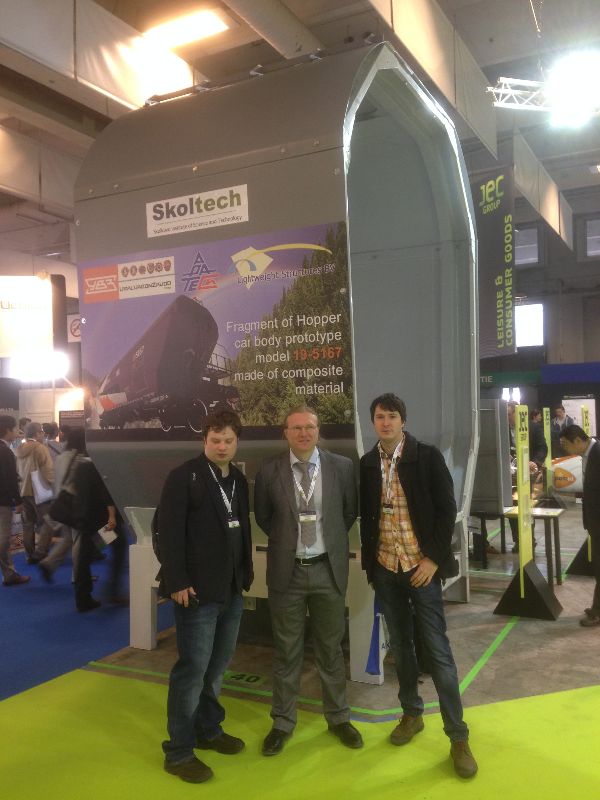 "We plan to work with Skoltech in the further on this project of a hopper wagon body of composite materials," says Andrey Ushakov. "In particular, postdocs of Skoltech will develop mathematical models describing the state of the material in the wagon body design. This is done in order to identify the conditions for the occurrence of critical states and prevention of body destruction. In addition, it is planned to attract postdocs of Skoltech to model automated processes in the mass manufacturing of the product."
The JEC Awards, handed out within the JEC Composites Show, is rightly regarded as the most prestigious international award in the field of composite materials. SPE ApATeCh, headed by Andrei Ushakov, currently is the only company in the world that has won the JEC Award three times. SPE ApATeCh won the highest prize of the JEC Awards for the first time in 2002. Back then, the Russian company won it in the "Transport" category for the introduction of new designs of insulated rail joints on railway tracks. These designs significantly increased the reliability of track circuits and traffic safety of the railway transport in Russia and the Baltic states. In 2007, SPE ApATeCh took the first place award in the category "Road Transport", which was given for the successful introduction of composite water removal channels for railways.
JEC Composites Show is the main international forum on composite materials and technologies. More than 1,000 member firms present products, technologies and services that are applied in such segments as automobile industry, shipbuilding, aviation industry, construction, railways, energy, production of pipes, and electronics. The exhibition is attended by over 25,000 people, including representatives of distributors and end users of products and services in the composite industry.