Speaker:  Prof. Sergei Tretiak, Electrochemical Energy Storage Center, Skoltech, and Theoretical Division, Center for Nonlinear Studies and Center for Integrated Nanotechnologies, Los Alamos National Laboratory, Los Alamos, US  
When: November 12, 16:00
Where: Skolkovo Innovation Center, Technopark, Bld 3, room 407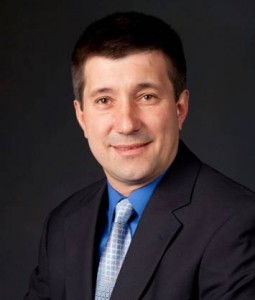 Abstract: Prediction and understanding of photo-induced processes in molecular- and nano-materials is fundamental to a myriad of technological applications, ranging from sensing, imaging, solar energy harvesting, to future optoelectronic devices.  Hence modelling of non-adiabatic dynamics in extended molecular systems and solids is a next frontier of atomistic electronic structure theory.
Using our recently developed non-adiabatic excited-state dynamics simulations framework, we study ultrafast dynamics and excitation transport in several large molecular systems.  These simulations reveal a fascinating interplay of conformational vibrational dynamics and internal conversion followed photo-excitation, which has specific spectroscopic signatures and can be observed using time-resolved pump-probe spectroscopies. Observed relationships between spatial extent/properties of electronic wave functions and resulting electronic functionalities allow us to understand and to potentially manipulate excited state dynamics and energy transfer pathways in a number of organic molecular materials suitable for a variety of technological applications.
We are looking forward to seeing you!
For further information or questions, please e-mail Ekaterina Kuzmina at
If you like to participate and for further information or questions, please Liliya Abaimova
We look forward to seeing you.