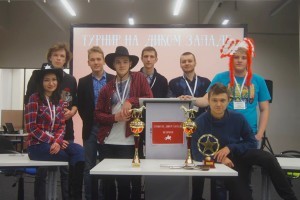 Last weekend on February 27-28, Skoltech hosted a Parliamentary Debate tournament for the first time. The tournament gathered 36 teams from different universities from Moscow, St. Petersburg and some other cities; two of the teams represented the newly established Skoltech Parliamentary Debate Club.
According to the debate rules, participants defended or requested to reject the bill in the speech to judges and audience. The speakers had only 6-7 minutes to present their case. The judges of the tournament had effective background, for example, one of them – Andrey Averyanov was a semifinalist of the World Cup 2015 in Malaysia, and Sofia Vengerova was a semifinalist in Open Oxford Parliamentary Debate Championship.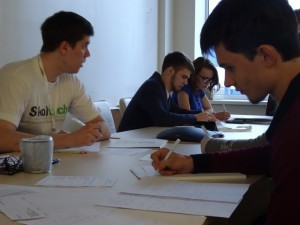 The tournament had an informal title "Tournament on the Wild West" and cowboy-style theme, but, as participants truly noted, an innovative university in the west of Moscow is not so "wild" and appreciated the level of organization of the event. For this, we express our gratitude to the administration of Skoltech.
In total 7 rounds were conducted, during which current political and rights problems of society were discussed: ethics for the publication of studies pointing to the superiority of one group over a certain minority; prohibition to hold important public offices for more than one representative of the family; in the final best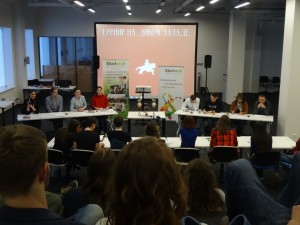 speakers of the tournament have argued about the hardest life in the modern Russian – is it for men or women? The winner became a team from Moscow State University: a graduate of the Faculty of Law Lapatin Ilya and 4th year student Nikitina Aytalina who clearly described about the plight of women in the Russian province.
The tournament was held in Russian. English-language debate in Russia are not so developed now (training in English are carried only by three Moscow clubs – in Moscow State Institute of International Relations, in Higher School of Economics, and recently in Skoltech), that's why Skoltech has every chance to become soon one of the accesses for Russian debaters to enter the international debating community.
Chairman of the Skoltech Parliamentary Debate Club
Kirill Khripko