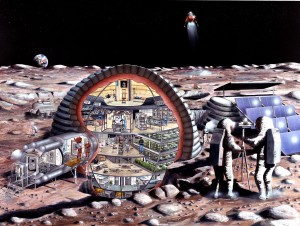 Skoltech's Space Center is happy to invite you to a special lecture, as part of Prof. Rupert Gerzer's course on "Human Spaceflight".
The speaker, ESA's Director General Johann-Dietrich Woerner, will give a Skype lecture on Friday, April 8th at 9:00. In his lecture, he will explain his proposal to start a global initiative to build a "Space Village" on the Moon, and other ESA plans for Human Spaceflight after the termination of the International Space Station.
Anybody who's interested can participate, but please be there on time, as the lecture will start at 9:00 sharp.
About the speaker: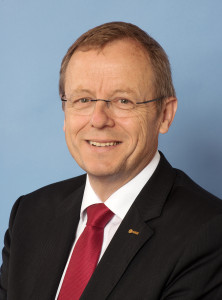 Johann-Dietrich 'Jan' Woerner became the ESA Director General on 1 July 2015.
Previously, from March 2007 to June 2015, he served as Chairman of the Executive Board of the German Aerospace Center (DLR).
Jan Woerner was born in Kassel, Germany, in 1954. He studied civil engineering at the Technical University (TU) Berlin and TU Darmstadt, from where he graduated in 1985. In 1982, as part of his studies, he spent one year in Japan, investigating earthquake safety of nuclear power plants. Until 1990, Mr Woerner worked for consulting civil engineers Koenig und Heunisch.
In 1990 he returned to TU Darmstadt, where he was appointed as a professor of Civil Engineering and took over as Head of the Test and Research Institute. Before being elected as President of TU Darmstadt in 1995, he held the position of Dean of the newly established Civil Engineering Faculty. Jan Woerner headed the university from 1995 to 2007 and succeeded in making it the first autonomous university of the Federal Republic of Germany.
Jan Woerner has been awarded numerous prizes and positions, such as the Prize of the Organisation of Friends of Technical University Darmstadt for 'outstanding scientific performance'. He was also appointed to the Berlin Brandenburg Academy of Sciences and to the Convention for Technical Sciences (acatech) and is a representative of the Technical Sciences Section of the Leopoldina, the national academy of sciences of Germany.
Jan Woerner has received honorary doctorates from New York State University at Buffalo (USA), technical universities of Bucharest (Romania) and Mongolia, the Saint Petersburg University for Economics and Finance (Russia) and École Centrale de Lyon (France). He has received the Federal Cross of Merit (Officer's cross, 1st class) of the Federal Republic of Germany for his continuous efforts regarding the next generation of scientists and Germany as a location for Science, Technology and Engineering. He has furthermore been awarded the honours of Knight of the French Légion d'Honneur.
Jan Woerner was Vice President of the Helmholtz Association and also a member of various national and international supervisory bodies, advisory councils and committees. He was a member of the administrative boards of École Centrale Paris, École Centrale de Lyon, TU Berlin, the Instituto Superior Técnico, University of Lisbon, the Arts and Music University in Frankfurt and has been a member of a number of supervisory boards including Carl Schenck AG, Röhm GmbH, TÜV Rheinland AG and Bilfinger SE.
Furthermore, he was appointed to the energy expert group of the German Government.
Before joining ESA as Director General, Jan Woerner was head of the German delegation to ESA from 2007 to 2015 and served as Chairman of the ESA Council from 2012 to 2014.