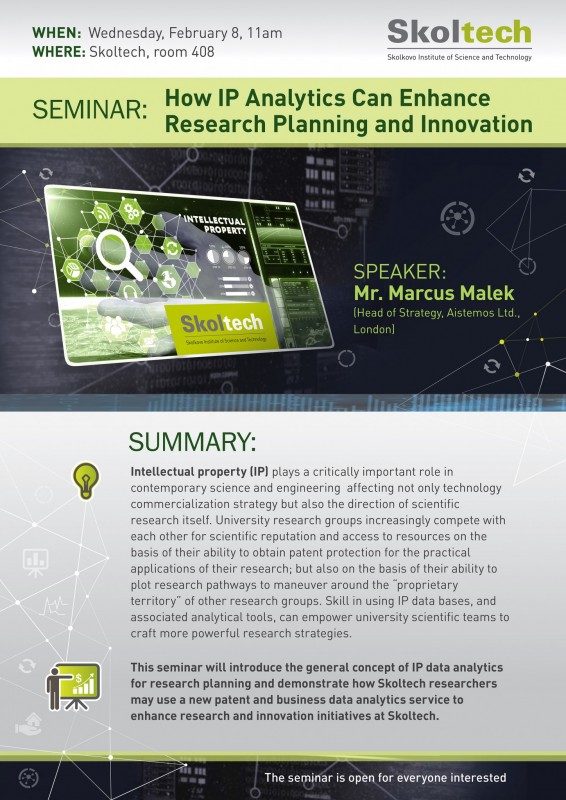 We are pleased to invite you to the seminar "How IP Analytics Can Enhance Research Planning and Innovation".
Speaker:  Mr. Marcus Malek (Head of Strategy, Aistemos Ltd., London)
Summary
Intellectual property (IP) plays a critically important role in contemporary science and engineering  affecting not only technology commercialization strategy but also the direction of scientific research itself. University research groups increasingly compete with each other for scientific reputation and access to resources on the basis of their ability to obtain patent protection for the practical applications of their research; but also on the basis of their ability to plot research pathways to maneuver around the "proprietary territory" of other research groups. Skill in using IP data bases, and associated analytical tools, can empower university scientific teams to craft more powerful research strategies. This seminar will introduce the general concept of IP data analytics for research planning and demonstrate how Skoltech researchers may use a new patent and business data analytics service to enhance research and innovation initiatives at Skoltech.
The seminar is open for everyone interested.