We are glad to invite you to a seminar by Dr. Vladimir Gershenzon, titled "Up-To-Date Technologies for Earth Remote Sensing".
Seminar Abstract
Existing and perspective Earth Observation (EO) satellites;
New Space Era – estimations of perspective EO market;
Ground Stations for receiving data from EO satellites, Approach of Personal Ground Stations – experience of SCANEX;
Technological chain from data acquisition to value-added and thematic products;
Access to images of the Earth from Space, Internet and intranet geoportals (Google, Yandex, Kosmosnimki, Kosmoplan of EMERCOM of Russia, etc.);
Thematic applications of remotely sensed data, Near-Real Time (NRT) Services;
New decisions for new players on the remote sensing global market – global networks for perspective Earth Observation satellites of New Space Era and NRT Services for global monitoring projects (wildfires, maritime services, etc).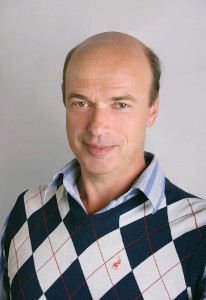 Speaker introduction
Dr. Vladimir Gershenzon is the Founder, Member of the Board of Directors and chief expert of "SCANEX" holding (www.scanex.com), mentor of Skolkovo Foundation.
Education:
Graduated with honors from Moscow Institute of Physics and Technology (MIPT), speciality "Radiophysics" (1980). PhD in physics (1984).
Experience:
1976-1986 – Space Research Institute of RAS (IKI RAS);
1986-1989 Institute of Geochemistry and Analytical Chemistry named after Academician V. I. Vernadsky (GEOKHI RAS);
1989-2013 – Founder, CEO of R&D Center "SCANEX".
2013-present – Co-founder, Member of the Board of Directors and Chief expert of "SCANEX" Holding.
Public activity:
Expert of Working Group of the Expert Council under the Government of the Russian Federation on the issue of remote sensing of the Earth on the territory of Russia, the member of the Committee on social responsibility, philanthropy and patronage of the all-Russian public organization "Business Russia" All Russia Social Organization. Member of "GIS-Association", Chief Editor of the magazine "Earth from space", Chairman of the Program Committee of the International Conference "Earth from space – the most effective solutions".
Awards:
Vladimir Gershenzon is the winner of the Government of the Russian Federation Award in Science and Technology, Laureate of the Award of the EMERCOM of Russia.
Publications:
Over 50 publications: articles, monographs, including "Space systems of the Earth remote sensing" (S. V. Garbuk, V. E. Gershenzon, Moscow, publishing house "A" and "B", 1997), a textbook "Information technologies in quality management of environment", publications in national and international magazines  on technologies for Earth observation from space and their application.