Since its launch in 2012 the Skoltech Student Masterskaya has provided resources, education and inspiration to scholars who wanted to turn their ideas into tangible products. Several weeks ago the fablab moved into a brand new facility with about twice the capacity of its previous size, opening up a world of new possibilities.
We sat down with Brendan Smith, the Masterskaya founder and technical lead, to find out more about what's in store for the new space.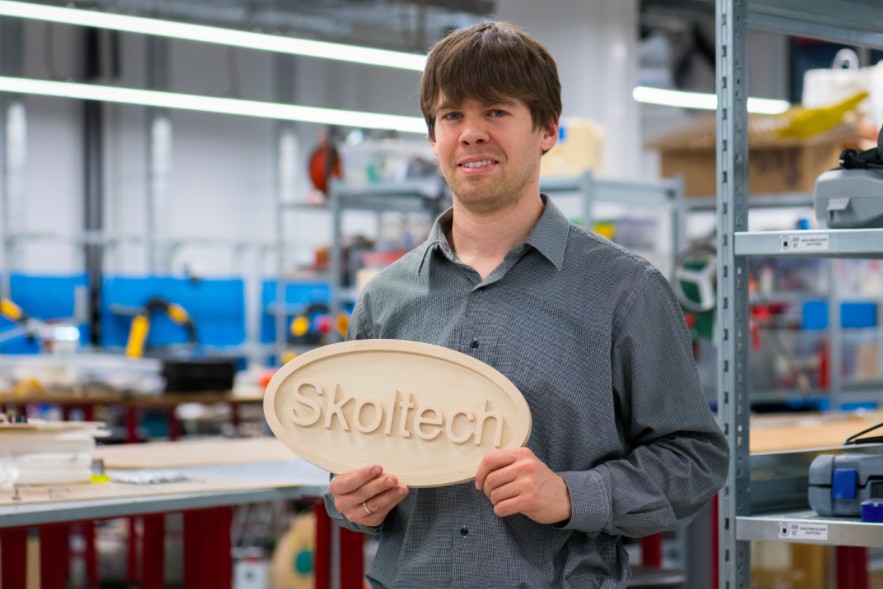 //More about the Masterskaya and its leader
Brendan Smith has been part of the Skoltech team since its inception. After graduating from the Massachusetts Institute of Technology (MIT), he spent five years working as an aerospace engineer, during which he had the opportunity to work on the Baikonur Cosmodrome in Kazakhstan, the largest spaceport in the world. At the time, he developed a keen interest in Russian culture.
"Skoltech's founding president, Edward Crawley, was my advisor 10 years ago. We stayed in touch, and he offered me the opportunity to combine my MIT background with my Russian interest, so that's how I got involved here," Smith explained.
After spending two years as Entrepreneurship & Innovation Educational Program Manager, Brendan Smith was placed at the helm of Skoltech's Design-Prototype-Test educational laboratories.
Today the Masterskaya has four key functions:
Providing support for individual creative projects
Providing education relevant to the Design-Prototype-Test model
Running a startup incubator, where scholars with good ideas learn to develop their products and launch successful business ventures
Providing manufacturing services to scientists who lack the time or resources to manufacture their own products
"We have a team of engineers, and we supply all of those functions for the institute as needed," Smith said.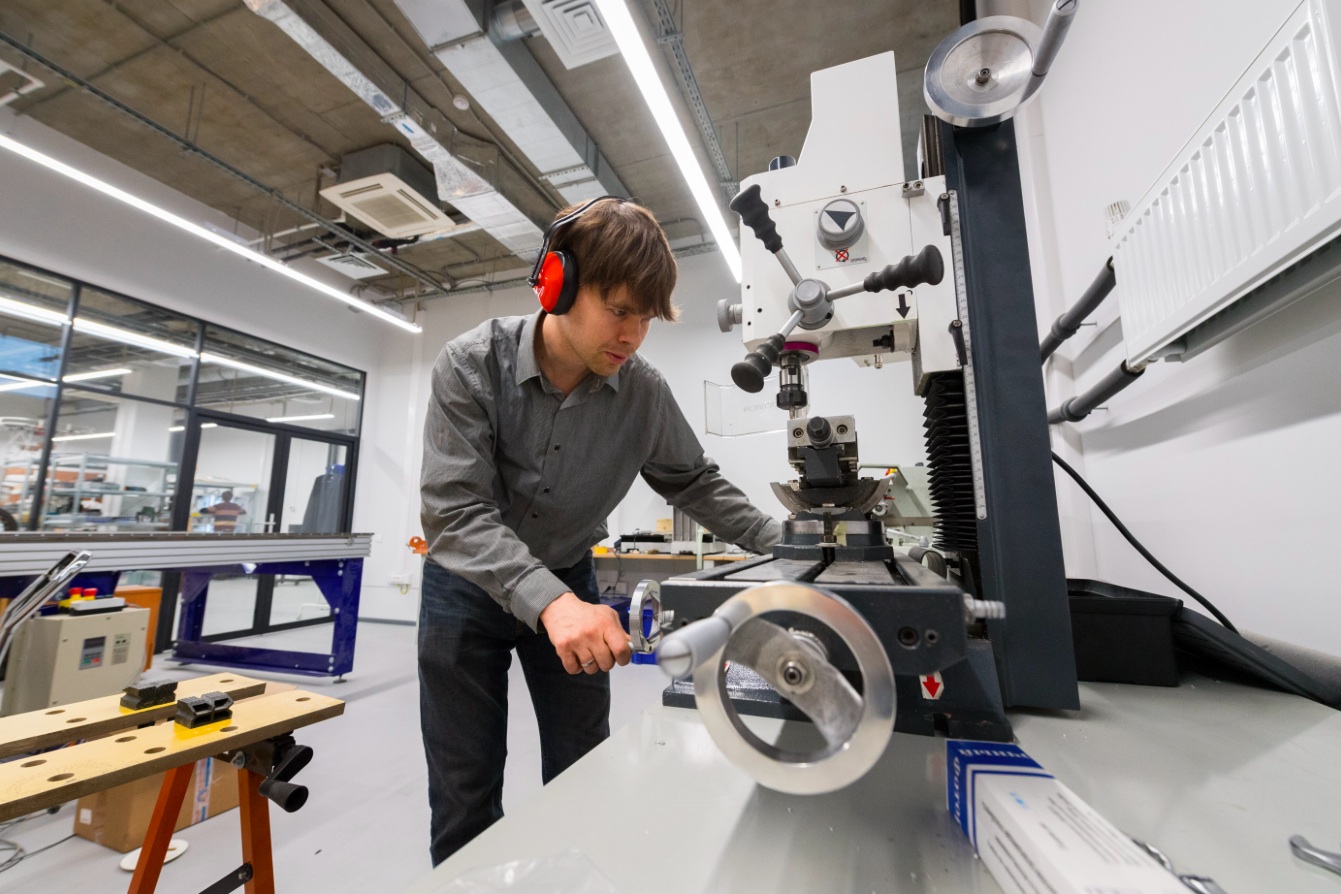 //Expanding space and capabilities
"The new space is about two times bigger and gives us a lot of new opportunities to add more educational  offerings and manufacturing services," Smith said, and added that with respect to startups and student projects, the move had expanded the Masterskaya's capacity by about 20-30%, noting that he hopes to see increased demand as a result. Toward that end, he plans to host an open house to show Skoltech's academic community that the lab is available to manufacture products for them.
But his sights aren't limited to Skoltech.
"The other thing we could do is branch out. There's a ton of orders floating around Skolkovo," he said.
When asked to discuss his vision for the Masterskaya over the next five to 10 years, he explained: "I would say the major growth opportunity is to branch out from Skoltech to Skolkovo and become the best place in the region for design, engineering and manufacturing services, mostly related to prototyping. Scientists can come work with our team; we have a reputation of being competent engineers… then if it's successful, the scientist can take the product to serial production. But at the first stage of product design and development, we could be really world-class."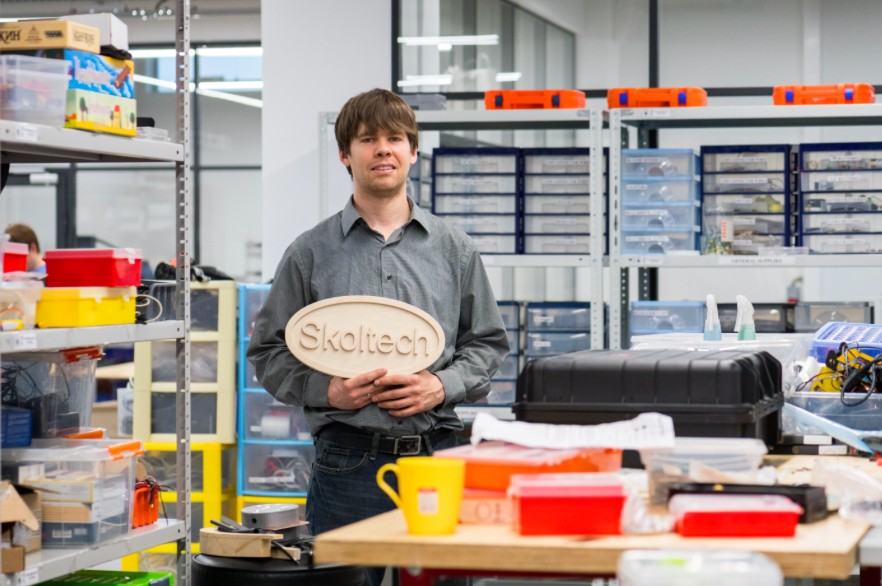 //Adapting to change
The biggest challenge the Masterskaya program has faced has contributed to some of its greatest success stories. On one hand, its tendency to relocate to new high-end facilities has required a level of flexibility that's almost unheard of among prototyping labs. On the other, this flexibility has enabled the Masterskaya to identify and embrace unexpected opportunities.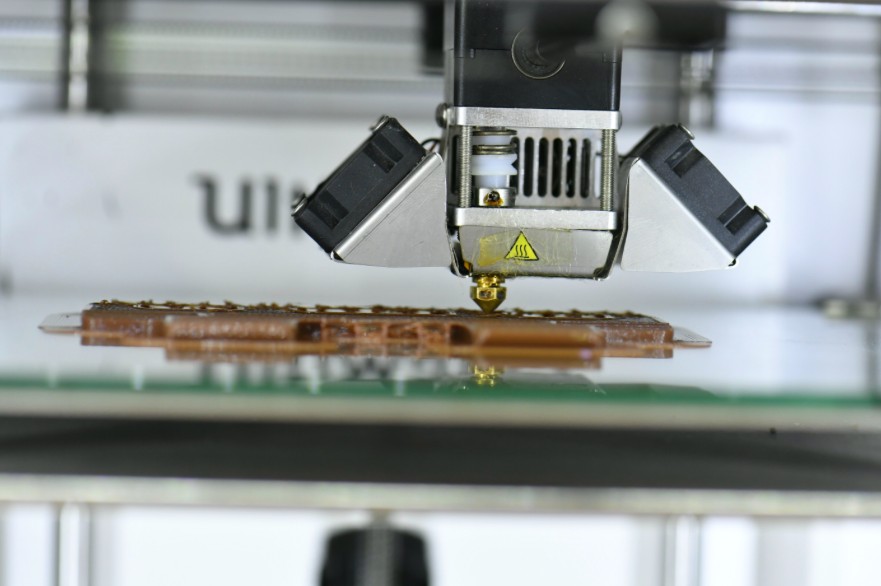 "We're always moving around," Smith said when asked to recount his toughest struggle as head of the program. "The challenge is – with the knowledge that we have to move and move again – to design a lab that has a lot of flexibility and mobility built into all the furniture, the storage systems, and all the other operations. It ends up being nice because we can reconfigure the lab; if we find that things aren't working the way we expected, we can move things around to make them work better."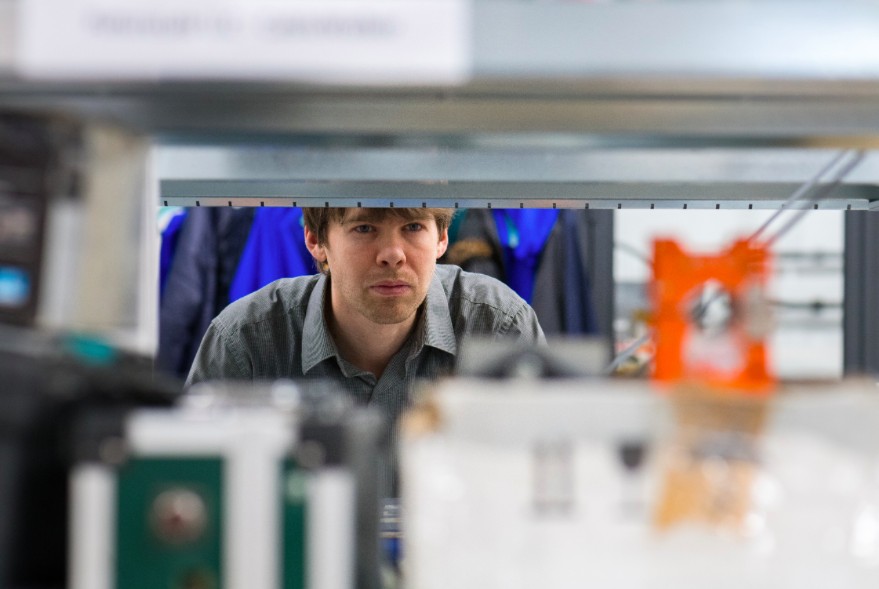 This flexibility, paired with Smith's desire to fully utilize the resources placed under his control, led to an unexpected turn for the department: the introduction of its role as a startup incubator.
"About a year or a year and a half ago, we graduated our first students and a few of them just didn't leave us," he said. The program took an interest in the projects these former students were working on, and decided to let them continue to use the facility free of charge.
"They coalesced into different companies, and they just kept growing and kept having small successes here and there," Smith said. "It was this organic growth that we were able to support. We made all these different plans, and there was no plan for a startup incubator, or if there was a plan it wasn't working. And we were able to fill that role just by being generous and offering them a place to work for no rent… I'm really interested in maximizing the utilization of resources under my control, so I'd much rather have some people using all my machines than have nobody use my machines."
Its flexibility and resourcefulness ensure that the future will be bright for the Masterskaya.
Photos by  Vitaly Shustikov