Skoltech has formally joined forces with the World Health Summit (WHS), one of the world's most respected global healthcare conferences.
Each year, the WHS draws together academics, dignitaries and members of civil society and the private sector to grapple with the illnesses and healthcare crises that threaten societies around the globe. The WHS also advises governments and international bodies on matters related to health and medical care.
On Tuesday, 23 May, Skoltech signed a memorandum of understanding (MoU) affirming its intention to serve as WHS' Russian partner in this endeavor.
The MoU states that Skoltech's collaboration with the WHS aims to intensify the dialogue between the two organizations, activate existing and establish new international networks, foster cooperation between the two organizations with respect to the development of content and concepts and ensure that they will provide each other's events with mutual support.
"Skoltech is willing to provide to the [WHS] certain financial support," the MoU states. "The summit will in return give appropriate attention to the topics most relevant to [Skoltech] and provide suitable opportunities for its representatives to present its work."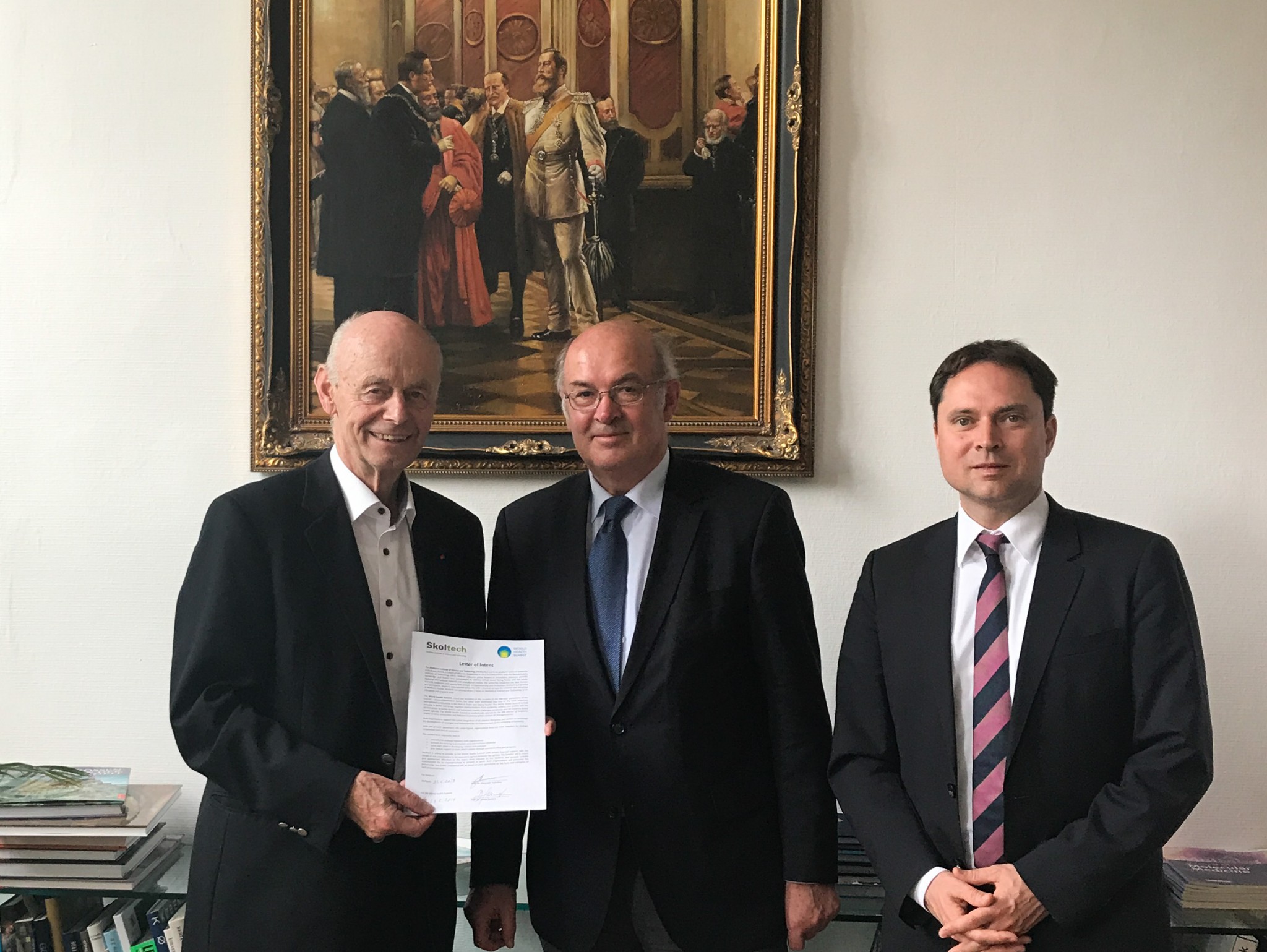 Leaders of Skoltech and the WHS after signing the memorandum of understanding. From right: President of the WHS, Professor Detlev Ganten, who is a member of the Skolkovo International Advisory Board and former Chairman of Charité Hospital in Berlin; Professor Rupert Gerzer, Skoltech Provost and Acting Director of the institute's Center for Translational Biomedicine; and Dr. Joerg Heldmann, Managing Director of the WHS.