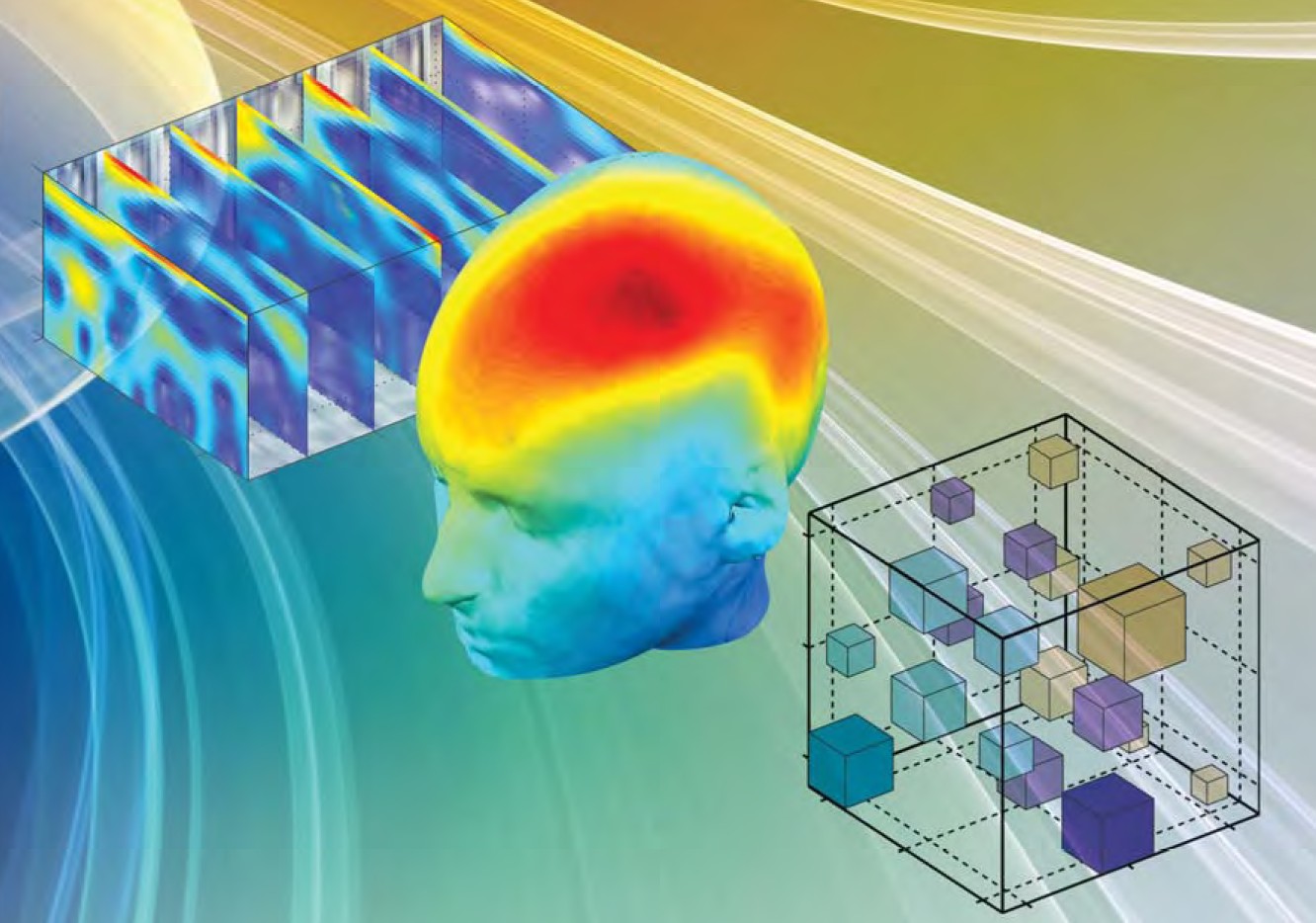 After having been awarded a grant of RUB 90 million (~EUR 1.43 million) to conduct cutting edge research on Artificial Intelligence (AI) at Skoltech, Professor Andrzej Cichocki teamed up with Russian researchers to lay the roots for a world-class laboratory.
Each year, the Russian Government awards so-called mega-grants to leading scientists from across the globe to supervise research projects in Russian institutions.
This year's competition attracted some 542 applications, with the majority of applicants hailing from Russia, the United States, Italy, Germany, France and the United Kingdom.
Ultimately, only 40 winners were selected.
"I was surprised," Cichocki, who is part of Skoltech's Center for Computational and Data-Intensive Science and Engineering (CDISE), said during a recent interview. "Every year, the world's top scientists – including Nobel prize winners – apply for this grant. So the competition is extremely high."
His shock came in spite of the fact that his team's research – which focuses on tensor networks and deep learning for use in data mining – is cutting-edge and has already generated a wealth of buzz in the AI sphere.
"Without our scientific records and publications, we would not have stood a chance," said Cichocki, who is regarded internationally as a preeminent AI scientist.
Another aspect of the project that set Cichocki's team apart is the far-reaching practical impact their research is expected to have.
"Recent advances in machine learning, especially in deep learning and tensor decomposition, extend far beyond computer vision," he said, noting that deep learning neural networks have become a vehicle for a plethora of practical applications and commercial ventures in fields ranging from computer vision to speech recognition, natural language processing, drug discoveries, biomedical informatics, recommender systems, robotics, gaming and even artificial creativity.
"For example, it is expected that Deep Learning technology will make it possible to analyze X-rays, MRIs and PET and CT scans rapidly and accurately to support medical doctors in diagnosing cancer and other diseases earlier and less invasively than is currently possible, and to accelerate the search for life-saving pharmaceuticals," Cichocki explained. "Moreover, better bio-signals and image recognition deep learning tools will be crucial to unleashing improvements in intelligent robotics, autonomous drones and self-driving cars."
An illustrious and very international career
By no means is this Cichocki's first major award. Shortly after earning his PhD, he was selected for a prestigious research fellowship by the Alexander von Humboldt Foundation. He was subsequently awarded two DFG grants, which led him to conduct research in Germany for five years.
And the Polish-born professor's international experience only proliferated from there. He spent upwards of two decades in Japan where he has led several research teams and projects, and has established three laboratories at RIKEN, a prestigious research institute financed by the Japanese Government.
These activities provided fodder for the five books and more than 400 journal articles he has published during the course of his career. In addition, they expanded his professional network, leading him to collaborate with upwards of 50 respected scientists from countries across the globe. And his collaboration with Russian researchers proved instrumental to his mega-grant triumph.
"I worked carefully with my Russian colleagues to prepare the mega-grant application," Cichocki said. "Especially Skoltech CDISE Professor Ivan Oseledets and his PhD student Andrei Chertkov." Together, the team was able to provide the committee with clear-cut objectives, research goals and expected results that were both ambitious and attainable.
Oseledets initially caught Cichocki's attention via the publication of several highly influential research papers related to tensor networks and scientific computing. Cichocki found the papers to be deeply inspiring.
"I then contacted him via email," Cichocki explained of the budding collaboration. "I met him personally at international conferences in Taiwan, Hong Kong and Japan, where he was a key-note speaker. I am really impressed by his innovative theoretical and mathematical results, which in my opinion have major potential to be applied in practice for big data analytics and in deep learning neural networks."
Oseledets is likewise thrilled to have the opportunity to work more closely with Cichocki. "The mega-grant is a great success," said Oseledets in a brief interview. "We will really be able to combine fundamental results and make new products based on deep learning and tensors."
A cutting-edge AI lab at Skoltech
In considering their mega-grant application, reviewers from Russia and abroad took note of the potential for synergy and future fruitful collaborations between Cichocki, Oseledets and their Skoltech colleagues and students.
And thanks to the mega-grant, this collaboration has already begun to bear fruit in the forms of joint publications and the establishment of a laboratory whose mission is to perform cutting-edge research in the design and analysis of deep neural networks, tensor decompositions, tensor networks and multiway component analyses with a bounty of potential real-life applications.
"I feel honored to begin a scientific collaboration with Ivan Oseledets and Skoltech's other rising stars in the areas of Mathematics, Computer Vision, AI and Machine Learning," Cichocki said, referring to Victor Lempitsky, director of Skoltech's Computer Vision Group, Evgeny Burnaev a Machine Learning expert from the CDISE, and the other researchers and professors that will participate in the project.
Asked how he planned to use his winnings, Cichocki said that first and foremost, "We plan to use the funds in accordance with the spirit and the regulation of the mega-grant."
In the early stages, the mega-grant funds will primarily be used to finance and attract fresh talent and highly motivated researchers to the laboratory.
"We are currently in the process of employing very young, talented researchers. We also support PhD and MSc students," he said. "Our objective is to promote and enhance the abilities of young scientists so as to allow them to develop their own applications and attend international conferences and workshops."
The mega-grant will also contribute to stocking the lab with the latest gear.
"We need to purchase a powerful, new computer or expand an existing one with graphic processors to perform sophisticated simulations in order to develop new applications and test their feasibility and potential usefulness for real-life large-scale data," Cichocki said.
Going forward, the laboratory plans to use the mega-grant funds to focus on four high-priority areas:
First, they want to conduct top-flight, innovative research, and to publish the results in leading international scientific journals. "This could increase Skoltech's visibility, enhance its international scientific collaborations, and – most importantly – attract fresh talent to Skoltech," Cichocki said.
Second, they plan to develop mechanisms and strategies for the practical application of the results of their research.
Third, they will promote talented young researchers and PhD students, providing them with unparalleled opportunities do develop their own innovative ideas and products within the sphere of tensor networks and deep learning.
Finally, they will establish international collaborations. Cichocki said that they will initially focus on Japan, China and European countries where he already has strong connections with numerous researchers.
As the team begins to breathe life into the lab, Cichocki couldn't be happier about the mega-grant's requirement that the research is to be conducted in Russia.
"Moscow is a very big and beautiful European city with many impressive museums, concert halls, theaters, operas, ballet, etc.," he said, referring also to the city's sense of safety, cleanliness, efficient public transportation and "Slavic hospitality."
He is likewise thrilled that the project will be rooted in Skoltech.
He explained: "Skoltech is a very well-organized and unique university with excellent potential. The administrative staff is highly efficient, professional and helpful. The management and leadership of Skoltech has been very supportive so far. The faculty members have broad knowledge and expertise in many research areas. And the professors, junior scientists and PhD students are friendly, open to discussion and scientific collaborations, creative and have many ambitious and innovative research plans."