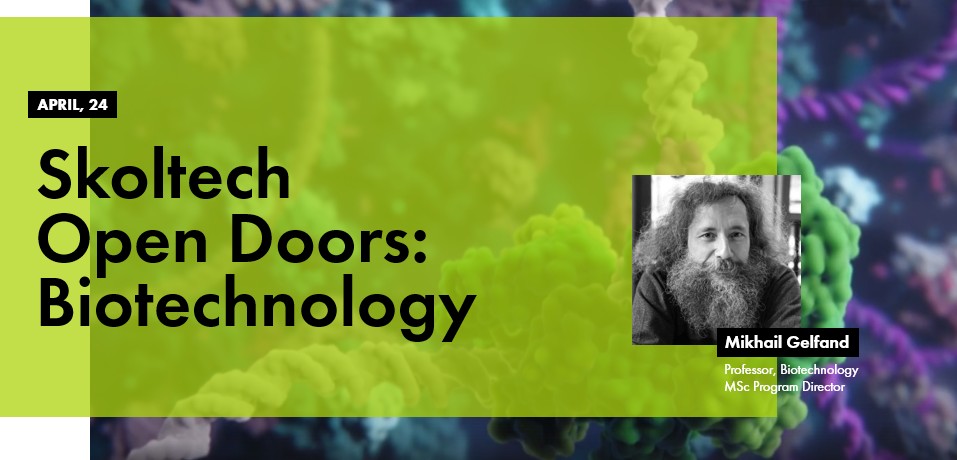 Skoltech is pleased to invite you to our Open Doors Day for the Biotechnology MSc program on 24 April at 16:00, featuring a presentation by Professor Mikhail Gelfand.
Students from fields related to Biology, Chemistry, Agricultural Technology, IT, Physics, Medicine and Mathematics are welcome to learn more about the program, how the courses are run and who teaches them, as well as what some of the graduates have gone on to do. We will walk you through all stages of the selection process in detail and answer all of your questions, as well as giving you a tour of the laboratories.
Biotechnology and bioinformatics are among the most dynamic and rapidly evolving areas of modern science. Make the leap into the future and join Skoltech's Biotechnology program to become a sought-after professional capable of dealing with challenging tasks and developing groundbreaking solutions in biomedicine, genetics, pharmaceuticals and other fields
We will organize free transportation for registered participants from metro Park Pobedy to Skoltech at 15:15.
To register, please fill out the form here: https://goo.gl/KvyfgA