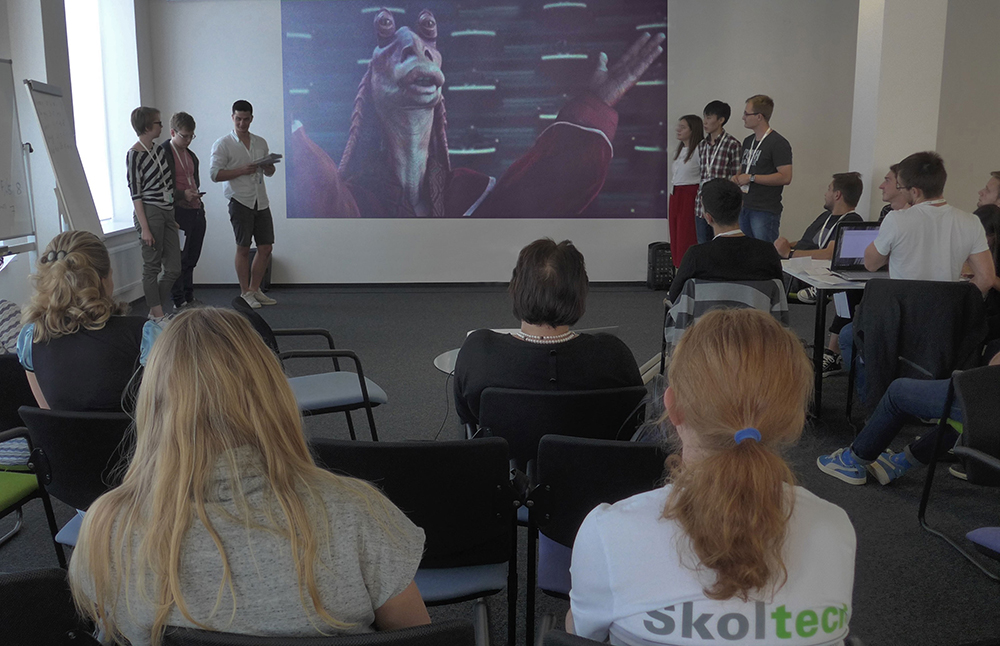 A highly-creative approach to learning and applying communications skills has sparked the imagination of Skoltech students during the 2018 Innovation Workshop, taking them on a "tour" to a distant planet where they were to establish a colony and share technology with aliens.
Called "Interstellar linguistics," the workshop classes provided an inventive way for students to refine their communications abilities and practice making presentations in English – skills they will need during the month-long Skoltech Innovation Workshop and, more importantly, in the future as entrepreneurs, researchers or in other career paths.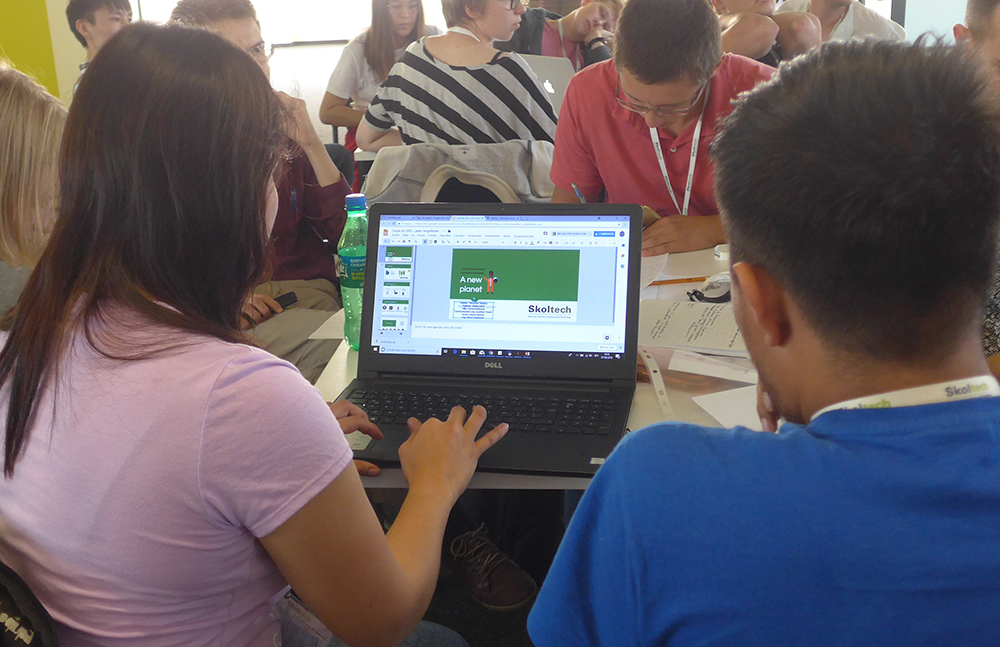 "Because we challenge students to be innovative during the month-long workshop, we wanted to be inventive ourselves in how we motivate them to enhance their skills – rather than simply explaining how to communicate or telling them the value of good English skills," explained Elizaveta Tikhomikova, a Professor of Practice and Language Instructor at Skoltech.
Working with several colleagues, Tikhomikova guided groups of students through the scenario of traveling to another planet and interfacing with aliens on technology, allowing the classroom situation to spur cooperation and move a complex subject from idea to solution.
"The overall feedback was very positive, and demonstrated how incredibly smart these students are," she added.
An example of students' creative ideas was one group's trip to a planet that had an abundance of corn, as well as technology for teleportation. The students conceived the idea of bringing microwave ovens that would enable the alien inhabitants to make popcorn – providing a means of exchange to obtain the planet's teleportation technology.
The 2018 Innovation Workshop is organized by Skoltech's Center for Entrepreneurship and Innovation, and continues through the month of September.
Contact information:
Skoltech Communications
+7 (495) 280 14 81