December 13th Skoltech is happy to invite you to our Open doors which will be held for the first time on our brand-new campus designed by Herzog & de Meuron.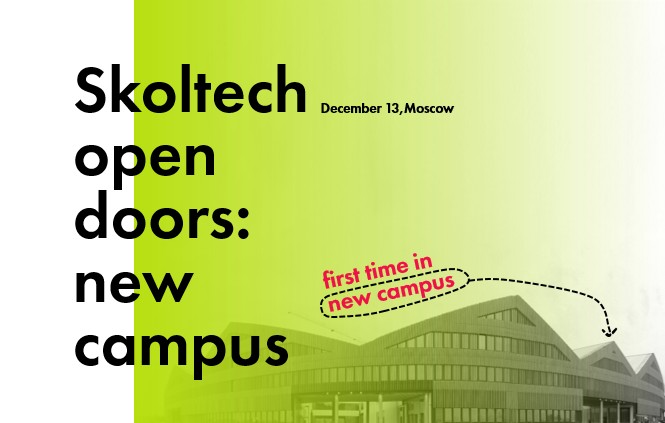 We will introduce you with the new tech campus, talk about our MSc and PhD programs and explain the ins and outs of each.
We will walk you through all stages of the selection process in detail and answer all of your questions, as well as giving you a tour of the laboratories.
The event will start at 4 pm, for your convenience free transportation will be organized from Museum-panorama "Battle of Borodino" (close to metro Park Pobedy), buses will depart at 15:15.
Registration for the event is required: https://clck.ru/EoLKj
Contact information:
Skoltech Communications
+7 (495) 280 14 81