The Center for Entrepreneurship and Innovation launched the "Go Getter" seminar on 22 January 2018. It represented the beginning of what is to be a monthly seminar with experts from all over the world. The purpose of "Go Getter" is to facilitate knowledge transfer and personal contact by way of dialogue between Skoltech students and invited mentors, international keynote speakers, faculty specialists and leading specialists behind the innovation and entrepreneurship ecosystem.
The keynote speaker for the first "Go Getter" seminar was Yosef Shavit, the CEO of Inno-Negev Technology Accelerator (Israel), a business consulting firm with a broad range of clients (startups, multinationals, governments, foreign investors and leading organizations from the hi-tech, business, and public sectors). Mr Shavit is affiliated with Ben-Gurion University and his field is in startup strategy, investor preparation, and innovation ecosystems.
During the seminar, Mr Shavit discussed the importance of a high-functioning innovation ecosystem in regional development, strengthening the role of academic institutions in ecosystems, and how academic entrepreneurship education is fueling Israel's role as a "start-up nation" and its innovation system.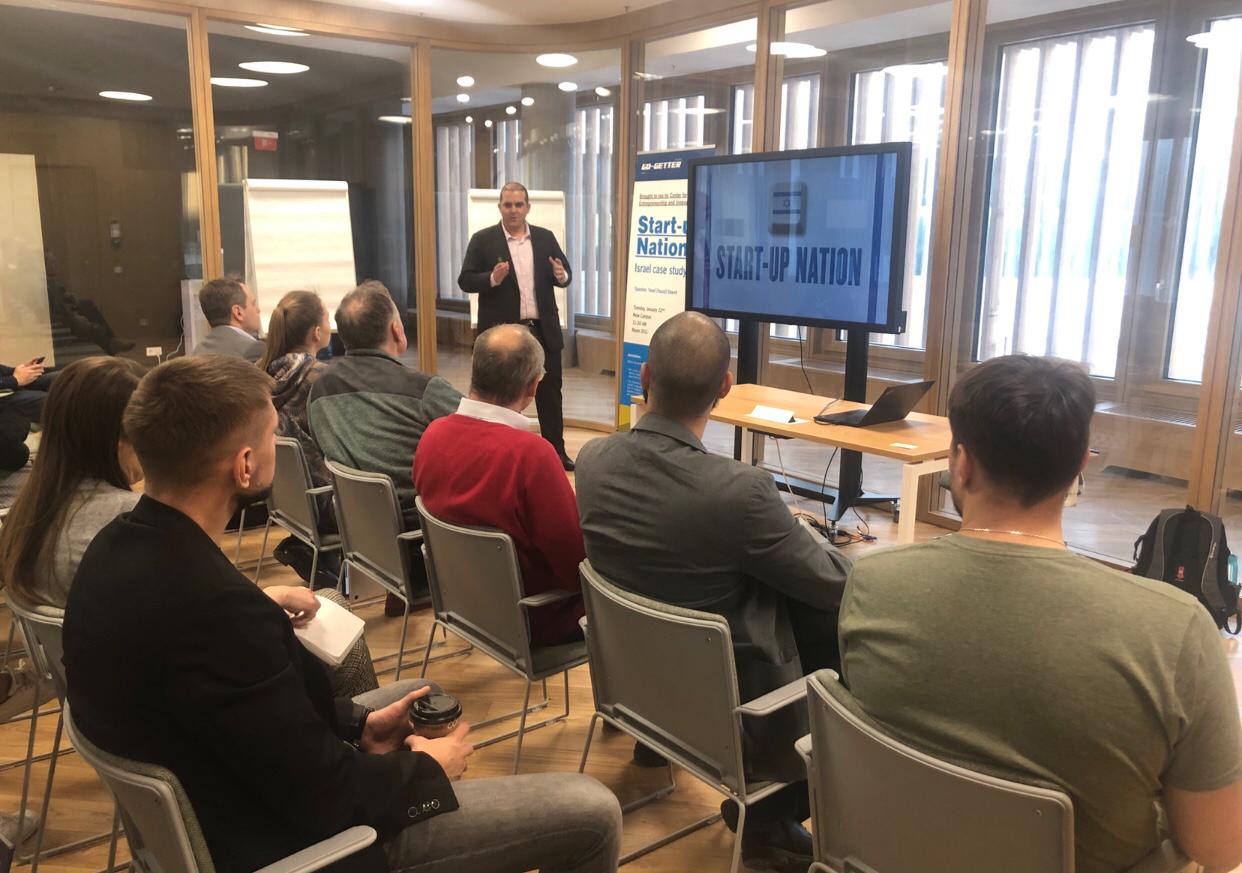 Contact information:
Skoltech Communications
+7 (495) 280 14 81