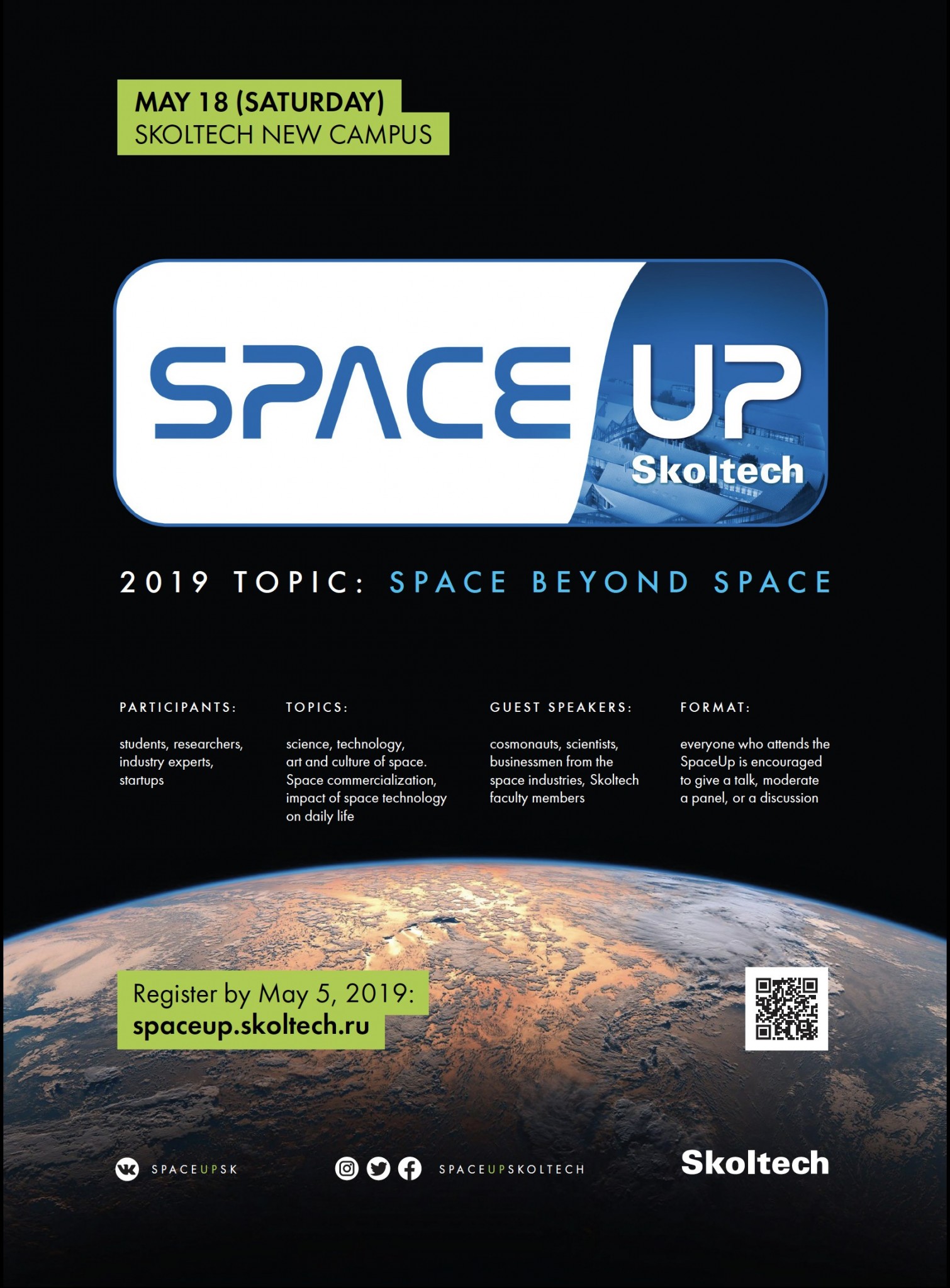 SpaceUp Skoltech team is pleased to announce an open call for applications to participate in SpaceUp Skoltech 2019. This year the event will be at the new campus. The theme is 'Space beyond Space (Космос за пределами космоса)', we are mainly focusing on three topics:
Space industry/technology commercialization

Impact of space technology on many aspects of daily lives

Space StartUps and their role in space industry advancement
SpaceUp is a worldwide leading space unconference concept. Everyone who attends SpaceUp is encouraged to give a talk, moderate a panel, or start a discussion. The participants are free to talk on any space-related topic from any discipline like astrophysics, cosmology, engineering, biochemistry, human physiology, psychology, business, law, policy, arts, culture, fiction, etc. It is a great way to meet new people and exchange new ideas.
For registration and more information please visit our website: http://msc.skoltech.ru/spaceup2019
Remember to register by May 5, 2019!
If you have any questions you can contact SpaceUp team by
Where: Skoltech New Campus,  Bolshoy Boulevard 30, bld. 1, Moscow, Russia 121205
When: Saturday 18th of May 2019
SpaceUp Skoltech 2019 is waiting for your active participation.
Thank you