An all-time parent pet peeve, computer games have evolved into a thriving multi-billion-dollar industry and an officially recognized sports discipline. Hundreds of millions of e-athletes around the world are striving for prizes that exceed prize pools in conventional sports.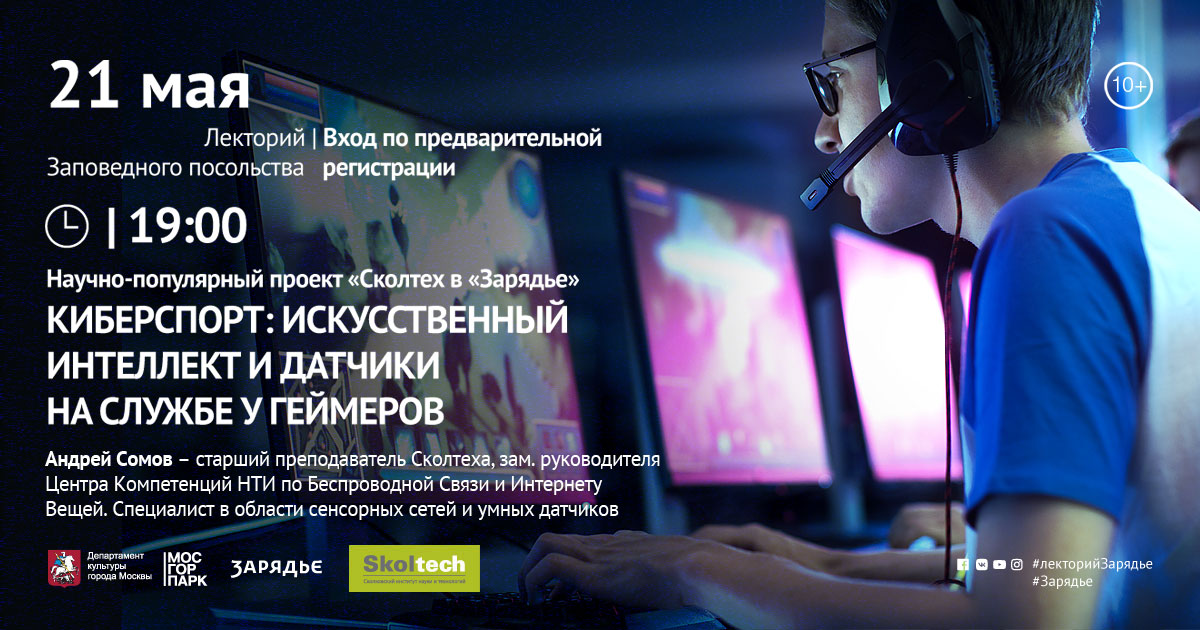 Think twice before you chastise your children for spending all their free time playing computer games, as the skills they acquire in virtual battles may become another source of pocket money and a valuable asset in their adult life. Both e-sports and traditional sports are about experience and the ability to act quickly and work in a team. Assistant Professor at Skoltech, Andrey Somov, will explain how small-time gamers can grow into professional e-athletes thanks to artificial intelligence and sensors.
The lecture will not only highlight the latest advances in the field, but will also introduce Skoltech's Esports Academy and its startups that provide services to those who have decided to devote their lives to virtual battles. 
Andrey Somov is a graduate of MATI, Assistant Professor at Skoltech, Deputy Head of the NTI Competence Center on Wireless Communication and the Internet of Things, and a specialist in the field of sensor networks and smart sensors. In 2009, he earned a PhD degree from the University of Trento (Italy) for his research into energy optimization in sensor networks. Before joining Skoltech, he worked at the University of California, Berkeley (USA), FBK CREATE-NET Research Center (Italy), and the University of Exeter (United Kingdom), where he conducted research in the field of the cognitive Internet of Things. Somov is a winner of the Google IoT Technology Research Award.
Suitable for 10+
The lecture will be given in Russian.
Registration by link: https://www.zaryadyepark.ru/schedule/65315/
Live broadcast link: https://youtu.be/L7A2Uih8K2E
Contact information:
Skoltech Communications
+7 (495) 280 14 81